On this International Women's Day, we're here to talk about one of our idols: Lisa Leslie.
The former WNBA star and current BIG3 coach is one of the greatest to ever step foot on the basketball court. Throughout her career, Lisa raked in plenty of awards and accomplishments — two WNBA championship titles, three WNBA MVP honors, and a whopping four Olympic gold medals, among others.
Article continues below advertisement
While the world knows her as a Hall of Famer, two people know her as mom: Lauren and M.J. In an exclusive interview with Distractify, Lisa Leslie — who partnered with Mucinex for its Ultimate Comeback Pick-Me-Up campaign — revealed how she motivates her kids with the help of inspirational quotes and the late great Kobe Bryant.
Article continues below advertisement
Lisa Leslie said she motivates her kids by sending them videos of Kobe.
When it comes to motivating and encouraging her kids, Lisa told Distractify she loves inspirational quotes.
"Recently, I was trying to motivate my son, who's 12 years old, and showing him quotes about wolves," she said. "So I look up quotes about wolves and wolf packs, and I just love the fact that it was kind of cute because I'm trying to help him with his confidence, and I'm like, 'Listen, some of the toughest things happen when you're alone, you got to take that tough road to success.'"
Lisa also sends her kids inspirational TikToks, most of which have been "something that Kobe is saying, or has obviously said in the past." She continued, "I find that really motivating, so I'll send it to my son or daughter because [he] talks about the mindset and the Mamba mentality."
Article continues below advertisement
As for her 15-year-old daughter Lauren Jolie, who's making a name for herself on the tennis court, Lisa told Distractify that she tries to inspire and help her navigate the sports world (both on and off the court).
Article continues below advertisement
"I think that the biggest thing that my daughter is going through right now as a 15-year-old is that decision when your back's against the wall, you either surrender or you push through and you fight. And I believe that she's at that stage now where she's understanding and making the decision. And then again, tennis is so tough, because it's an individual sport and she's out there alone, that some days you feel like fighting and some days you don't," Lisa exclusively told us.
Lisa continued, "The mental [aspect] is something that we have to continue to work on and sharpen — even for my kids, they're no different. I try to inspire them, not just with my words and voice … I have to find someone else's voice, and I'd probably say nine out of 10 times it's probably a quote coming from Kobe Bryant or from Deion Sanders."
Article continues below advertisement
Lisa offers personalized pep talks for the Ultimate Comeback Pick-Me-Up campaign.
While opening up about how she motivates those around her, especially her children, Lisa also provided all the details regarding the Ultimate Comeback Pick-Me-Up campaign.
She told Distractify that it's about "continuing to power through this unpredictable cold and flu season. We all go through it, and Mucinex is launching their Ultimate Comeback Pick Me Up campaign to help us get back on our feet [and] make the comeback from these pesky cold and flu symptoms."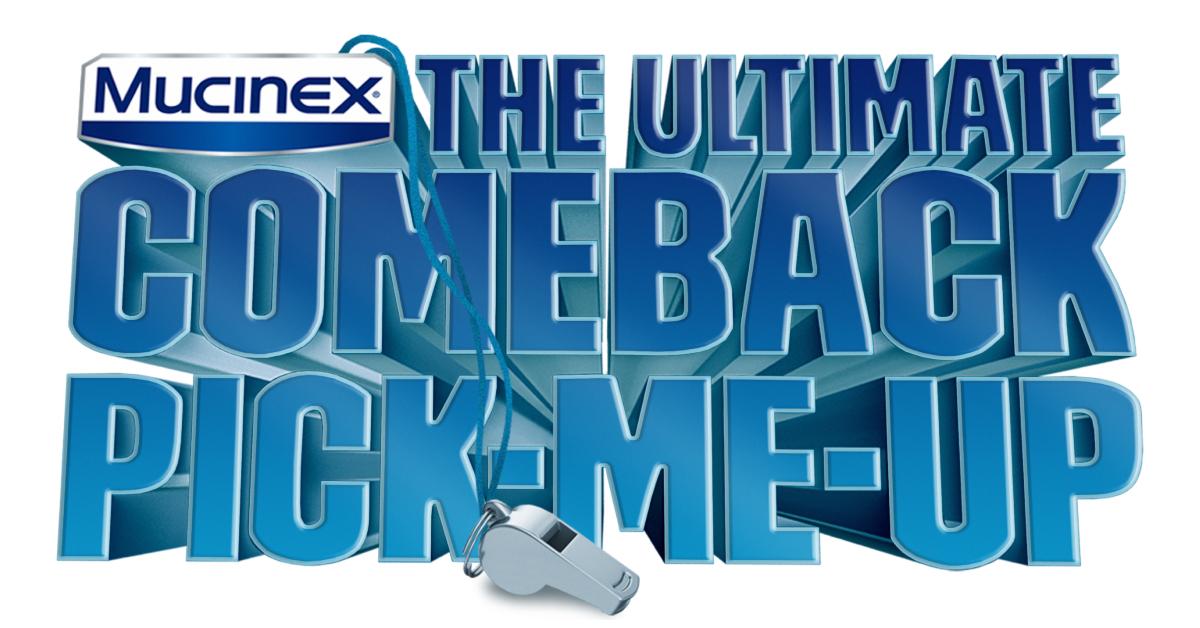 Article continues below advertisement
"I've teamed up with Mucinex because obviously, I'm a coach in the BIG3, and I'm used to huddling my team and giving them these inspiring messages and pumping them up to keep fighting and to push through," Lisa continued. "We have created videos to really help people, who may be struggling with cold and flu symptoms or [those who] just need a little bit of inspiration."