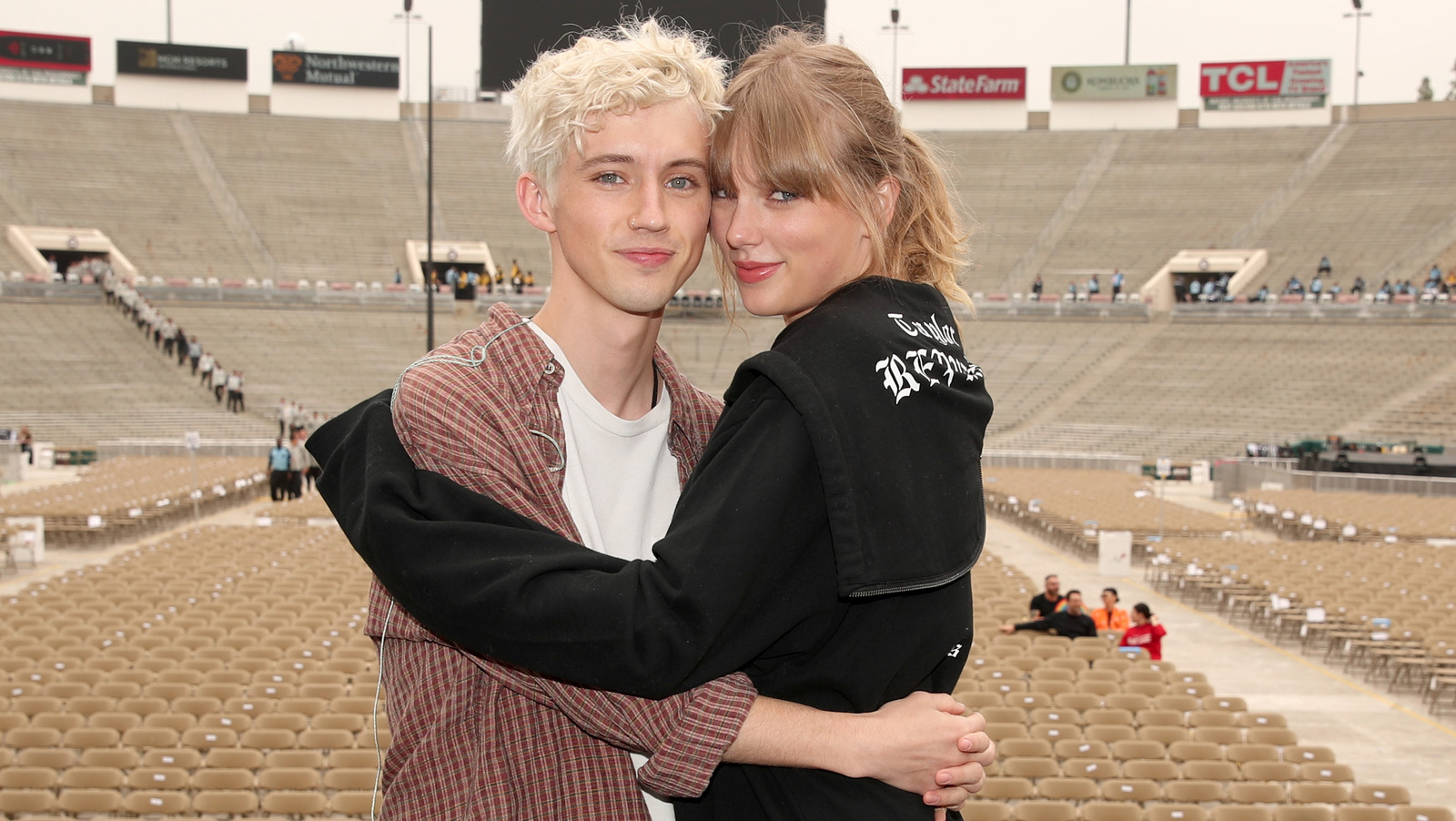 In "Three Months," Estha, played by Viveik Kalra, convinces Caleb, played by Troye Sivan, to listen to Taylor Swift, and eventually, Caleb becomes a fan, too. And when the two are fighting, Caleb angrily says, "F*** you for making me like Taylor Swift." Caleb even makes up a Swiftian song title, "This Is What I Get for Riding Bareback." And although all these references were in good fun, Sivan wanted to get Swift's thoughts on them. 
While speaking to The Daily Telegraph Australia, Sivan revealed, "I actually texted her because I didn't want to piss her off or anything like that." He added, "So I texted her when I first read the script and I was like, 'By the way, I am doing this movie and there's this' and she, like, loved it and laughed and so it was all good." Sivan also informed Pride that Jared Frieder, the director of the flick, is a massive fan of Swift, who got the once-in-a-lifetime opportunity to meet the singer after writing her a letter. 
The actor added that he wrote two Swift-inspired songs in character as Caleb for the film. Sivan might've chosen to practice extra caution after Swift called out the hit Netflix show, "Ginny and Georgia," for featuring the line, "You go through men faster than Taylor Swift," as an age-old sexist jab about her complex dating history. Several celebs took Swift's side after the controversial joke, and the show received immense backlash.
Post source: The List