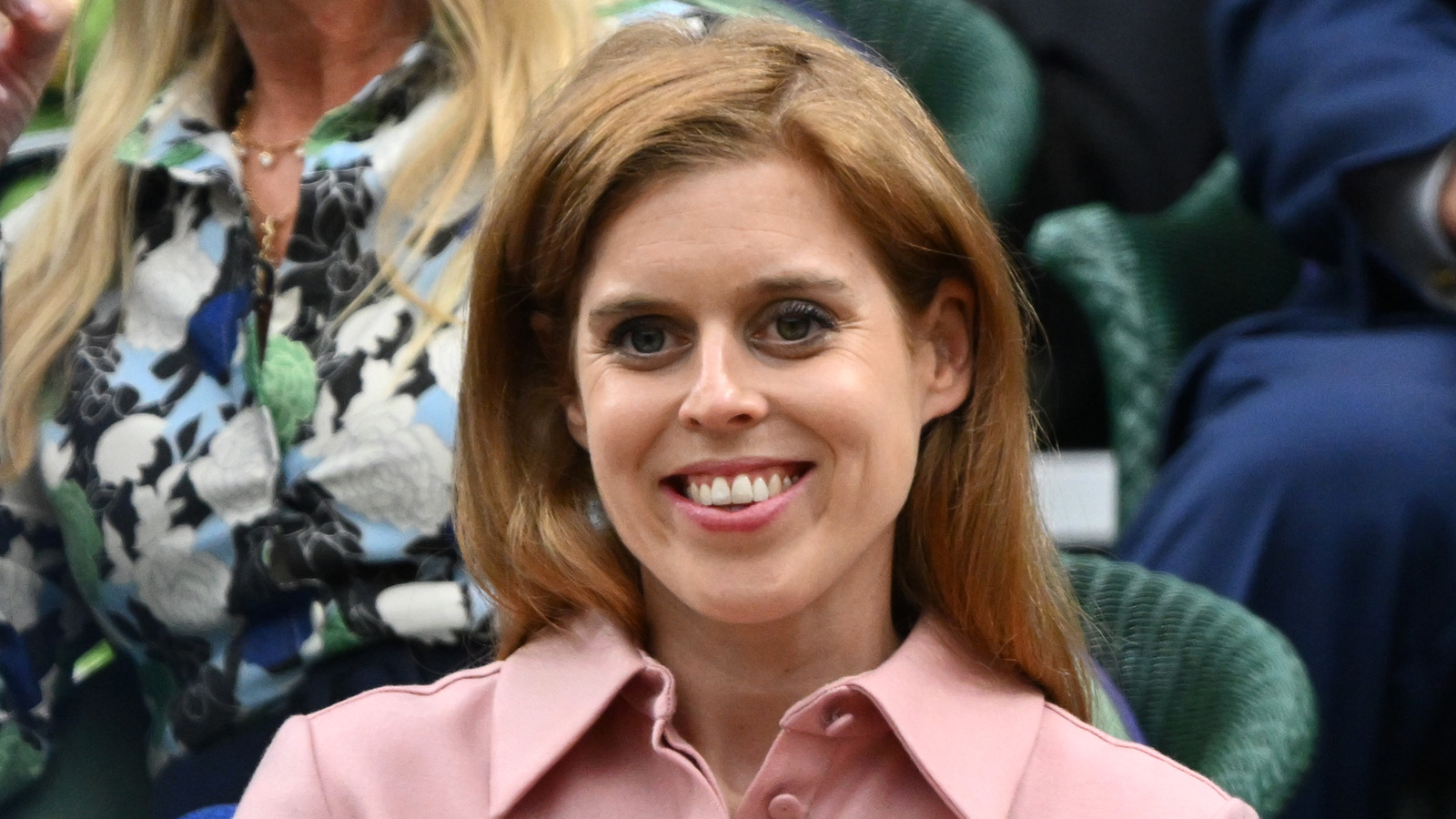 Prince Andrew and Sarah Ferguson, Duke and Duchess of York, divorced in May 1996 when Princess Beatrice was seven. Although the family remained tight-knit, there were some awkward moments, like when Beatrice and Princess Eugenie were staying at Balmoral and photos appeared in the media of Fergie getting her toes kissed. In addition, during the last few years, Beatrice has dealt with complications in the wake of Andrew's ties to Jeffrey Epstein. "Beatrice is a great role model for others who experience family troubles," Nick Ede, a brand and culture expert, explained to OK!, per Express. 
Andrew has a close relationship with both his daughters, and Beatrice was reportedly by her father's side when Andrew recorded the ill-fated 2019 TV interview that led to him relinquishing his royal duties. "Beatrice is very sensitive, especially about her father, as she blames herself for first encouraging him and then failing to stop him doing the Newsnight interview," Ingrid Seward, Majesty magazine's editor-in-chief, told OK! "She also has massive public sympathy for the amount of very unpleasant publicity her father has generated."
Beatrice's feeling of personal accountability likely stems from her mother's teachings. During an episode of her podcast, "Tea Talks with the Duchess and Sarah," Fergie divulged, "When they were growing up, I said, 'Take responsibilities for your actions, there are ramifications for your actions every time you go out the front door'" (via Daily Mail).
Post source: The List