• Aleksa Palladino is a singer and actress born in 1980 in Manhattan, New York City.
• Her net worth is estimated to be $5 million, earned largely through her acting career.
• She has had roles in various films and tv shows, such as "Boardwalk Empire" and "Before the Devil Knows You're Dead".
• She is the lead singer and songwriter for the band Exitmusic, and a series regular on AMC's "Halt and Catch Fire".
• Aleksa is active on social media and has used her accounts to speak out about recent allegations of physical and sexual abuse in Hollywood.

Known for movies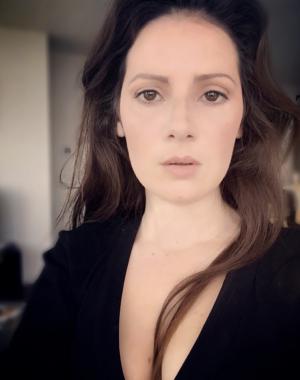 Who is Aleksa Palladino?
Aleksa Federici Palladino was born on 21 September 1980, in Manhattan, New York City USA, and is a singer and actress, probably best known from her roles in various films and television series, including particularly "Boardwalk Empire", "Before the Devil Knows You're Dead" and "The Adventures of Sebastian Cole".
https://www.instagram.com/p/BUFQCC6gKBO/?hl=en&taken-by=aleksa_palladino
The Wealth of Aleksa Palladino
So just how rich is Aleksa Palladino? As of mid-2018, sources inform us of a net worth that is at $5 million, mostly earned through a successful career as an actress. She's been active in the industry since 1996, and as she continues her career, it is expected that her wealth will also continue to increase.
An Acting Career
Aleksa is of Italian descent through her mother, whose parents migrated to the US, but otherwise very little information is known about Aleksa's childhood and her path to pursuing an acting career. It is known that she made her acting debut at the age of 14 in the 1996 comedy drama film entitled "Manny & Lo", in which she played the role of 16 year-old Lo in a film that also starred Scarlett Johansson. A year later she appeared in her first lead role in a short film entitled "Number One Fan", alongside Glenn Fitzgerald.
She would be cast in several relatively minor roles in the next few years, before appearing in the film "The Adventures of Sebastian Cole" alongside Adrian Grenier, a comedy-drama released in 1999, written and directed by Todd Williams. The following year, she became a part of the independent film "Lonesome" before appearing in "Storytelling" alongside Selma Blair, launched as a part of the Un Certain Regard section of the 2001 Cannes Film Festival. Her continuous work would lead her to make guest appearances in several popular television shows, including the original "Law & Order", "Law & Order: Criminal Intent", and "The Sopranos" in which she played two characters.
Aleksa Palladino , Boardwalk Empire for Vanity Fair, shot by Ellen Von Unwerth

Posted by Aleksa Palladino on Thursday, June 27, 2013
Later Work
In 2004, Palladino made a guest appearance in "Medium", before being cast in a support role in "Find Me Guilty", appearing alongside Vin Diesel, Peter Dinklage and Ron Silver, the film being based on the longest Mafia trial in American history, with Vin portrayed Giacomo "Jackie" DiNorscio. After her work on that project, she was then offered a role in "Before the Devil Knows You're Dead" which is a 2007 film repeatedly going back and forth in time, and considered one of the most influential of the year, also being the last feature film of Sidney Lumet before his death.
so pleased to announce that the film i did THE MIDNIGHT SWIM will be released by Candy Factory Films in select theaters and VOD on June 26th!More info coming soon!

Posted by Aleksa Palladino on Friday, May 15, 2015
Palladino's next film project would be "The Picture of Dorian Gray", which is based on the only novel by Oscar Wilde, which had proven very controversial, showing strong themes that offended numerous British readers and book reviewers, despite being heavily censored by the editor of the magazine in which it was first published, without Wilde's knowledge. After that project, Aleksa then became a part of the horror film "Wrong Turn 2: Dead End", the second installment of the "Wrong Turn" series and considered the best, gaining a lot of positive response.
Recent Acting Work
Aleksa would then attract a lot of attention for becoming a part of the critically acclaimed series "Boardwalk Empire", in which she played the role of Angela Darmody, starring Steve Buscemi in the series set during the prohibition area, and inspired by the book "Boardwalk Empire: The Birth, High Times, and Corruption of Atlantic City", which depicts the criminal kingpin Enoch L. Johnson. Numerous critics gave the show acclaim for its visual style and portrayal of historical figures.
Self portrait entitled: woman reclining with cat who pisses on rugs. #truestory pic.twitter.com/Igmm05W0iP

— Aleksa Palladino (@AleksaPalladin0) June 22, 2016
Aleksa has also tried her hand at music, becoming the lead singer and songwriter for the band named Exitmusic, which released a full-length album entitled "Passage" in 2012. One of her most recent projects is becoming a series regular on AMC's "Halt and Catch Fire", in which she played Sara Wheeler in the series which depicts a fictionalized view of the personal computer revolution of the 1980s.
Aleksa Palladino's Personal Life and Social Media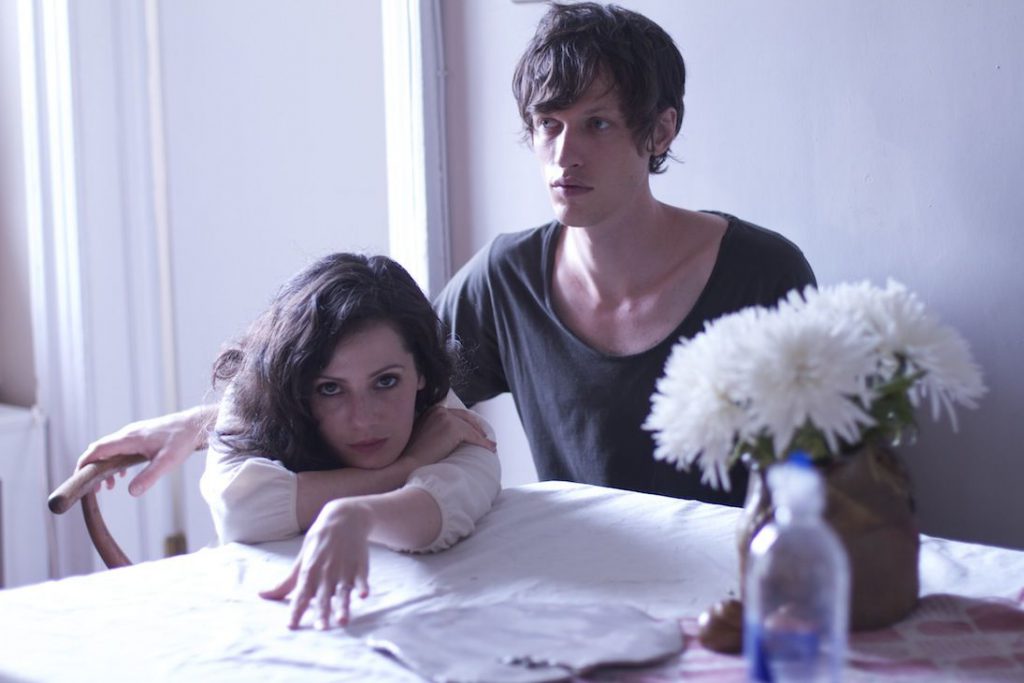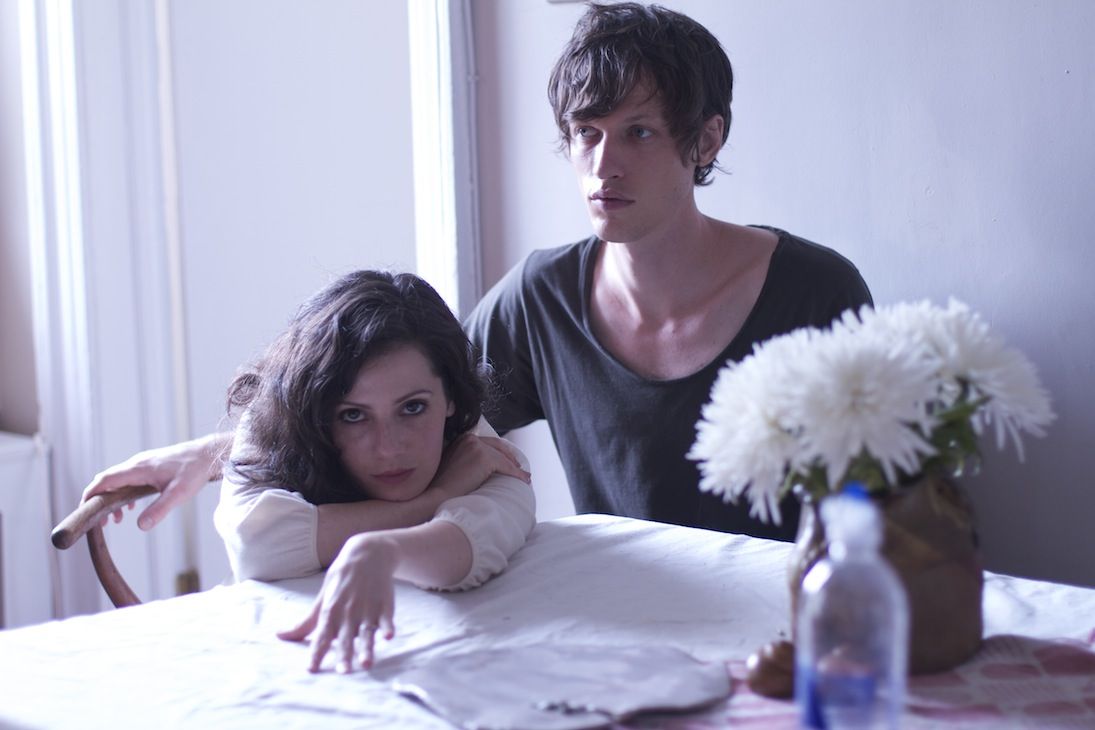 It is known that Palladino married musician Devon Church in 2003, having met through the formation of Exitmusic. Similar to many personalities in the acting industry, Aleksa stays very active online through her presence on major social media websites. She has accounts associated with Instagram, Twitter and Facebook. – she posts family and some of her personal photographs through Instagram, which is also used to promote some of her work. Her Twitter account has recently been active with posts about recent issues on physical and sexual abuse of women in the Hollywood industry. The allegations which started with Harvey Weinstein have branched out to encompass numerous parties allegedly involved in the same abusive culture. Her Facebook account on the other hand promotes some of her recent projects, along with recent recordings from her band.
Quotes
| # | Quote |
| --- | --- |
| 1 | There's a mourning period after the death of a character. Mine was like three months. It was intense, because you just start to love this person. And Angela is an interesting character because she's easily misunderstood. People love her, people hate her, people don't get her. She's one of the emotional centers of Boardwalk Empire (2010). It's like a death. |
| 2 | I was one of the only people who didn't go to college from my high school. I didn't even apply. You already feel like you have the odds stacked against you when you make decisions that aren't popular. |
| 3 | I started playing guitar when I was nine and I started writing songs right away. I spent pretty much every day playing and writing, but I always thought it was just something I did for myself. I love great music and I really hate mediocre music. If I wasn't any good or if the songs weren't worth it, then I wasn't going to try and do anything with them. It took me 10 years of songwriting to get to a place where I thought "Maybe this is worth sharing." Especially working with Devon, once its not just yours, I think you can kind of see it a little bit better and maybe get a little more courage to put it out there. |
| 4 | The things that happen along the way always change your options when you're an actor. I always aim to work on things that seem genuinely interesting to me. I was definitely limited in my choices before Boardwalk Empire (2010) came along. That show changed the quality of my options. I had done a lot of independent films for years, but I was still stuck in this weird limbo where you feel like you're clearly part of the business, but you can't move up – it's a holding pattern. |
| 5 | When I was younger, the huge guiding force of what not to do was how embarrassing something might be for me. As an adult, and especially as a woman, you're more in tune with the things you want said or represented through your work. I'm always on the lookout for roles that are written for a man that I can play as a woman. |
| 6 | There's still not a lot of roles for women being represented in the media. The majority of the work I've done has been written or directed by men. So being a woman, it's definitely nice to create your own picture of what it is to be a woman, it's not what a man thinks it is. |
| 7 | [on Manny & Lo (1996)] Lisa Krueger really did that movie the way she wanted to do that movie. There were so many opportunities for her to basically sell it out and get stars attached and all these things, but she really had a vision for it and wanted to make it her film. |
| 8 | It's all a process of layering, right as you hear it. The more you add to it, the more it tells you a story. Sometimes we have certain ideas about a song. Sometimes that will get in the way. The song will go where it wants to go. |
Facts
| # | Fact |
| --- | --- |
| 1 | Aleksa Palladino and Devon Church separated in 2013, their divorce was finalized in 2015. |
| 2 | Good friends with Binki Shapiro. |
| 3 | Born and raised in New York City. |
| 4 | In Manny & Lo (1996), her character Lo was 16 years old, but Aleksa was only 14 at the time. |
| 5 | Lead singer and musician for the band EXITMUSIC. They released their first album in 2012. |
| 6 | After working with Sidney Lumet in Find Me Guilty (2006), Aleksa was offered the role of Chris in what became Lumet's last film project, Before the Devil Knows You're Dead (2007). |
Pictures
Movies
Actress
Title
Year
Status
Character
Holidays
2016
Persian
The Veil
2016/I
Karen Sweetzer
Halt and Catch Fire
2015
TV Series
Sara Wheeler
Rogue
2014-2015
TV Series
Sarah
Rose
2014/VI
Short
Rose
The Midnight Swim
2014
Isa
Duchamp
2014
Short
Woman
Elementary
2014
TV Series
Iris Lanzer
Boardwalk Empire
2010-2011
TV Series
Angela Darmody
Law & Order: Criminal Intent
2002-2009
TV Series
Angela / Lilly Carlyle
Acts of Mercy
2009
Maggie Collins
Before the Devil Knows You're Dead
2007
Chris
Wrong Turn 2: Dead End
2007
Video
Mara Stone
The Picture of Dorian Gray
2007
Sibyl Vane
Spectropia
2006
Spectropia
Without a Trace
2006
TV Series
Katie Duncan
Find Me Guilty
2006
Marina DiNorscio
Medium
2005
TV Series
Lyla Gallagher / Geraldine Hanscombe
The Ring Two
2005
Young Nurse
Admissions
2004
Amherst Interviewer
The Sopranos
2002-2004
TV Series
Alex
Alessandra
Mona Lisa Smile
2003
Frances the Girl in Italian Class
Law & Order
2003
TV Series
Teresa Drosi
Ball in the House
2001
Lizzie
Storytelling
2001
Catherine (segment "Fiction")
Lonesome
2001
Lily Randolph
Red Dirt
2000
Emily Whaley
The Huntress
2000
TV Series
Brandi Thorson
Cherry
1999
Darcy
Second Skin
1998/I
Short
Gwen
The Adventures of Sebastian Cole
1998
Mary
Celebrity
1998
Production Assistant
A Cool, Dry Place
1998
Bonnie
Wrestling with Alligators
1998
Maddy Hawkins
Number One Fan
1997
Sadie
Manny & Lo
1996
Laurel
Soundtrack
| Title | Year | Status | Character |
| --- | --- | --- | --- |
| Eastbound & Down | 2013 | TV Series writer – 1 episode | |
Thanks
| Title | Year | Status | Character |
| --- | --- | --- | --- |
| The Slaughter Rule | 2002 | personal thanks | |
Self
| Title | Year | Status | Character |
| --- | --- | --- | --- |
| American Experience | 2012 | TV Series documentary | |
| 18th Annual Screen Actors Guild Awards | 2012 | TV Special | Herself |
| More Blood, More Guts: The Making of 'Wrong Turn 2' | 2007 | Video documentary short | Herself – Mara |
Awards
Won Awards
| Year | Award | Ceremony | Nomination | Movie |
| --- | --- | --- | --- | --- |
| 2015 | One In A Million Award | Sun Valley Film Festival, US | Narrative | The Midnight Swim (2014) |
| 2014 | American Independent Award for Best Film | Starz Denver Film Festival | Best Film | The Midnight Swim (2014) |
| 2012 | Actor | Screen Actors Guild Awards | Outstanding Performance by an Ensemble in a Drama Series | Boardwalk Empire (2010) |
| 2011 | Actor | Screen Actors Guild Awards | Outstanding Performance by an Ensemble in a Drama Series | Boardwalk Empire (2010) |
Source: IMDb, Wikipedia