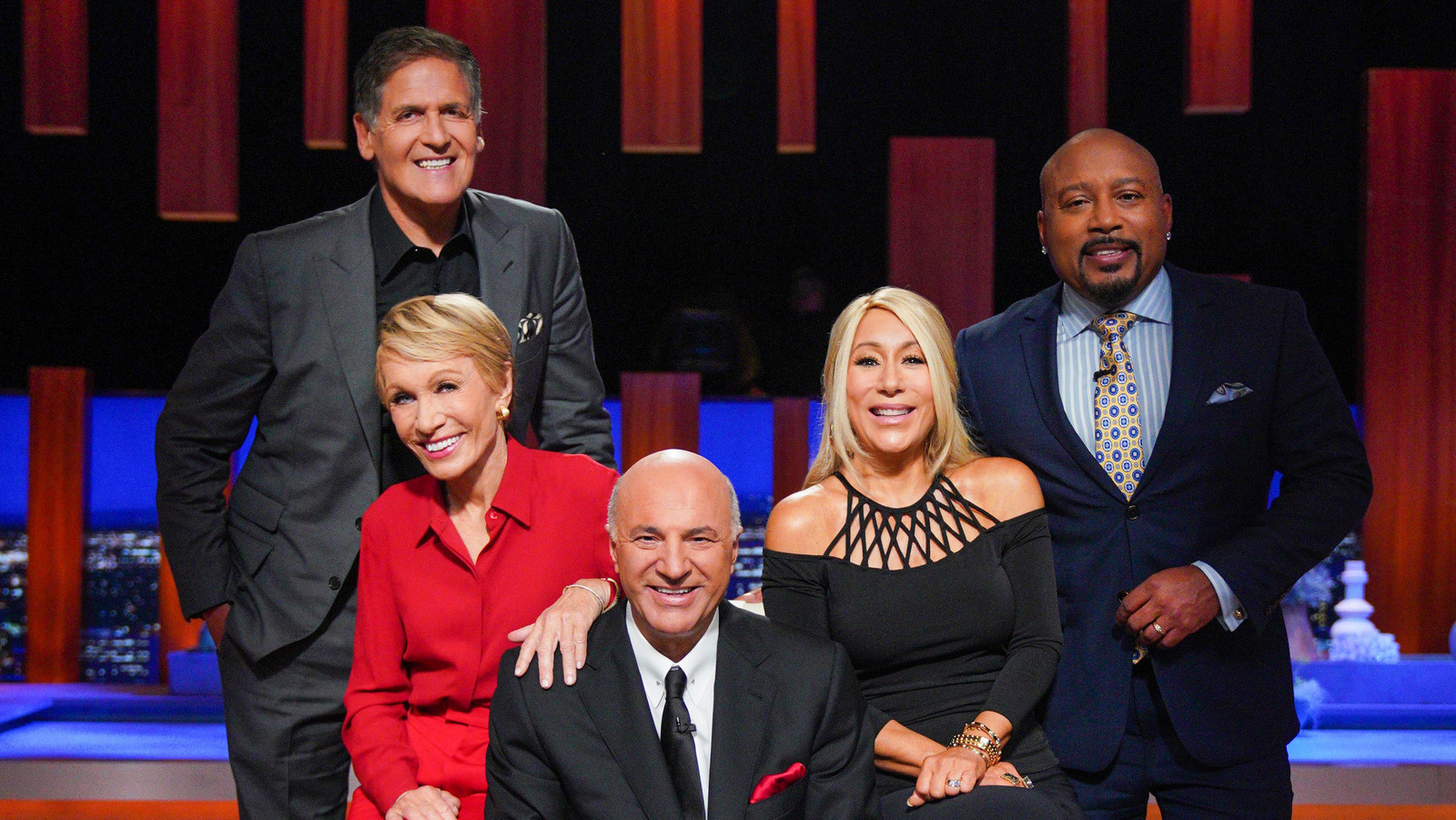 Any successful enterprise will often experience several unexpected obstacles, and a good entrepreneur knows how to navigate through a crisis, no matter what challenges arise. Fortunately, "Shark Tank" has several skilled titans of industry on the payroll, and one of them had an ace up his sleeve to help solidify a safe landing for the reality series in Sin City during the pandemic. 
When it came to securing a new site for production, the shark who helped save the day was Mark Cuban. After evaluating multiple locations, Cuban's connection tipped the scales in favor of Las Vegas. "Mark Cuban had a relationship with Patrick Dumont at The Venetian Resort Group …" executive producer Clay Newbill said in an interview with Deadline. "We looked at several other locations, and after speaking with George [Markantonis] and the team at The Venetian Resort, it was far and clear the best option. The Venetian Resort was able to provide us with — we felt at the time — the safest possible route, or plan, for taping the show."
But despite the location switch and safety protocols to keep the show from getting shut down, the program's caliber didn't change. "We feel like the quality didn't suffer at all. Yes, there's some changes to the set and we made some concessions …" executive producer Yun Linger said to Deadline in 2022. "But really the content of the show and the spirit of the show was unchanged."
Cuban's years of experience and networking helped "Shark Tank" survive and thrive at a very turbulent time. Even with the world in chaos, a shark will always find a way to secure its next meal or, in this case, deal.