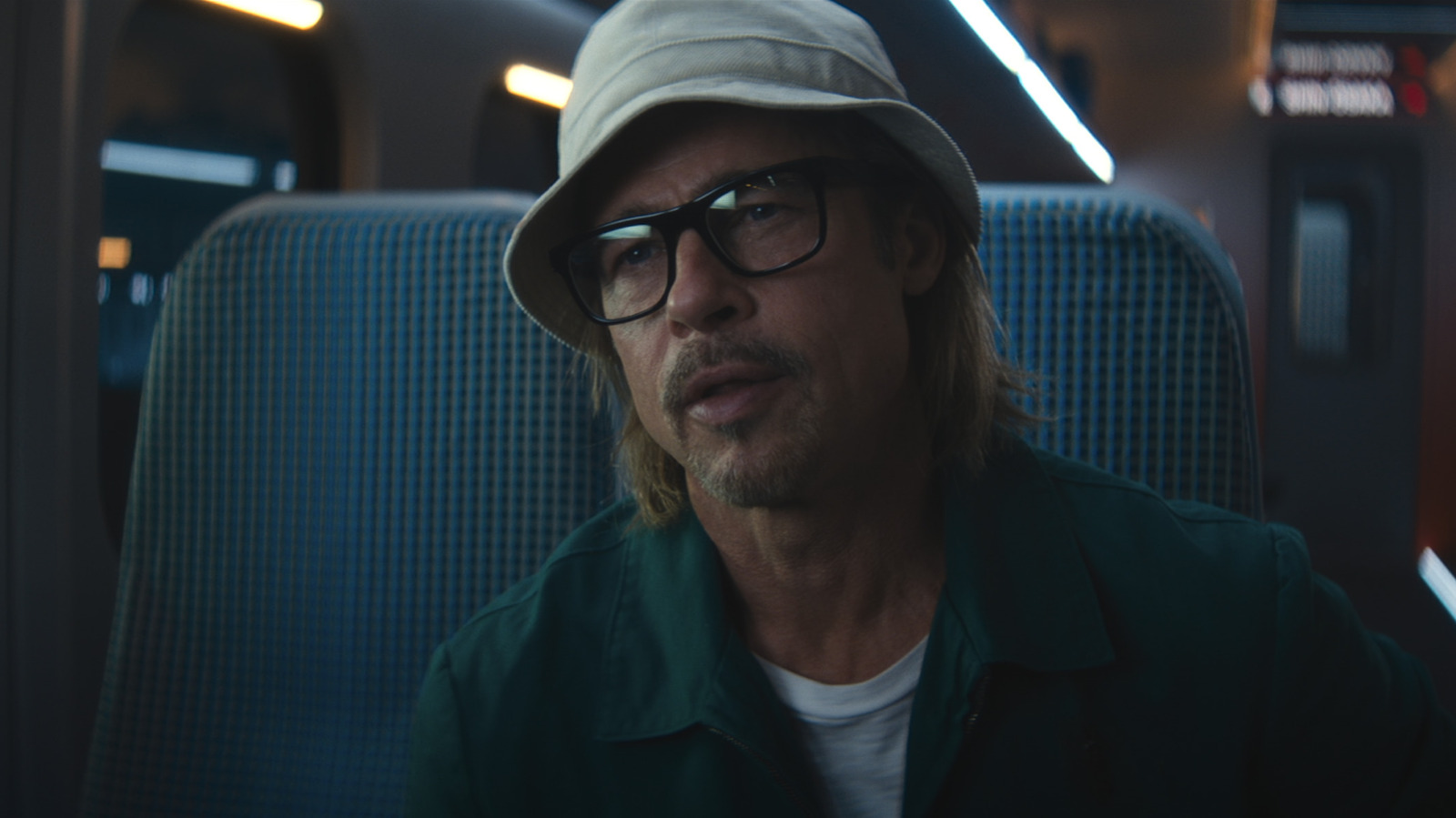 Don't have a Netflix subscription? No worries, as the David Leitch-directed action-comedy is available for rent or purchase on your favorite digital storefront. Audiences can rent the film on platforms like YouTube, Apple TV, Vudu, and more for $3.99 USD. Love "Bullet Train" and want to revisit the flick? You can purchase the film on the same digital storefronts for a modest $14.99 USD. International viewers interested in streaming "Bullet Train" have their own set of options too. Canadian, Japanese, and Italian action junkies can stream the film on Prime Video. In Mexico, Brazil, and Argentina, "Bullet Train" is available on HBO Max. 
Debating if "Bullet Train" is worth the watch? The film received mixed to positive reception from critics, including Looper's very own Alistair Ryder, who awarded the film a 6/10 rating. "In its best moments, 'Bullet Train' is everything you want from a popcorn blockbuster, best experienced with your brain switched firmly in the off position — but by the time the train arrives at its destination, it's hard not to feel that we should have exited a few stations earlier," Ryder wrote. Audiences, however, were a bit more receptive to the film, giving it a Rotten Tomatoes audience score of 76%. 
Despite the mixed reception, it's worth watching Brad Pitt play an awkward and anxious role, something he rarely seems to do as one of Hollywood's most prolific A-listers. "He's definitely the chump of the story, which is really good fun to play," Pitt said in a chat with ABC News. Still not convinced? You can watch the first 10 minutes of "Bullet Train" here to see if its humor, action, and performances intrigue you.