Justin Bieber was only 13 when he was discovered and blessed to be an international singing and dancing sensation. Selena Gomez has been an actress since the age of 10 and has starred in a range of popular children's films and TV shows, including the Wizards of Waverly Place. With their similar trajectories to stardom, it seems almost inevitable that these two will meet one day.
Bieber and Gomez were romantically linked as teenagers. But as many teen relationships unfold, there have been many ups and downs, breakups and make-ups that, unlike most teens, have made international headlines. Whether it was age, cheating issues, or other factors that led to the couple's eventual breakup, fans will never really know.
Justin Bieber and Selena Gomez started dating when they were teenagers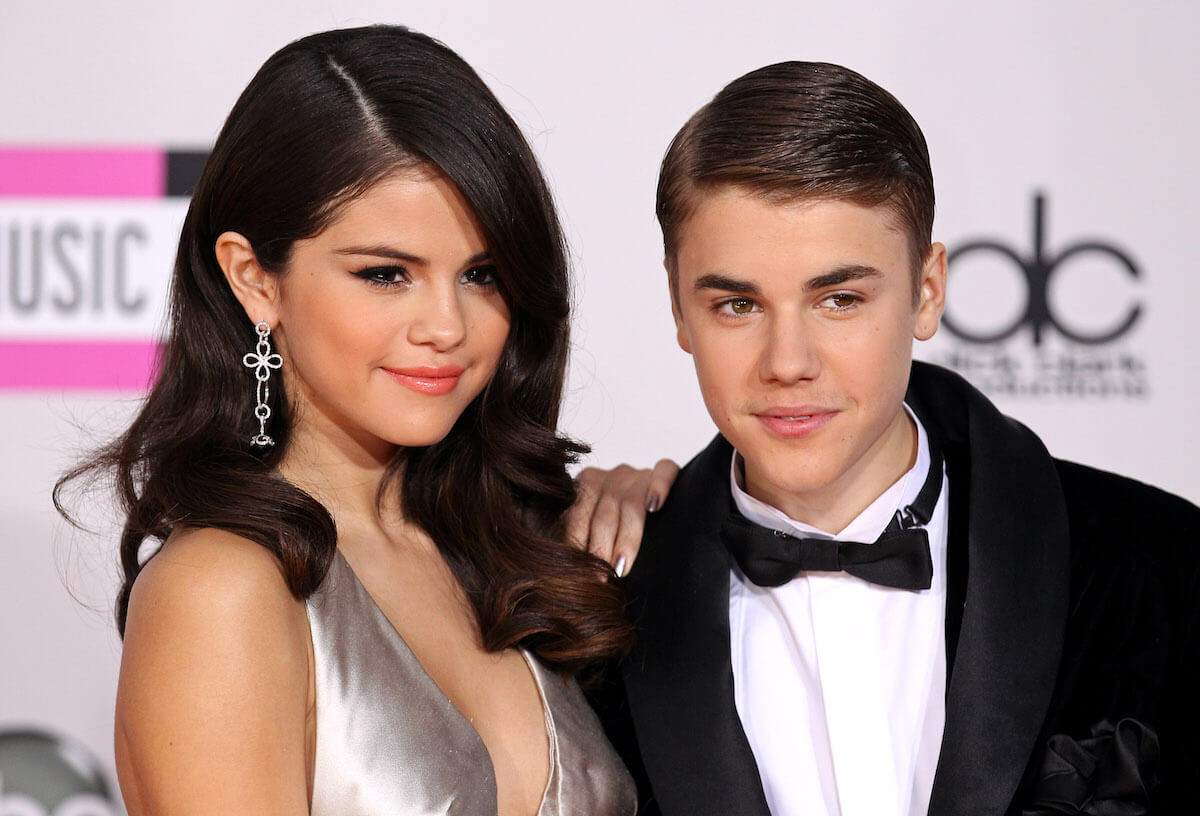 Bieber started dating Gomez in 2010, although the young couple didn't go public until 2011. According to Vogue, the first date between the two teenage megastars happened at an IHOP. There, they were spotted cuddling. At the time, Bieber was just 16 and Gomez was 18, according to Britannica. However, this first encounter was met with denials of a romantic relationship.
On New Years Eve 2010, the couple were once again spotted getting cozy and kissing in St Lucia for the holidays. However, it was not until February 2011 that the couple became official. They attended the Vanity Fair Oscar party together and were quickly dubbed "Jelena" by the media, giving fans of both artists something to swoon over.
The couple were just under two years apart and Selena is older. Justin was born on March 1, 1994 and Selena was born on July 2, 1992.
The couple repeated several times
Although the couple had been together for over seven years, the relationship was not always happy. The couple had a few major breakups and then got back together.
Bieber and Gomez's first breakup was in November 2012. Throughout the first two years, the couple denied numerous rumors, including one about a pregnancy. The cause of the first split was speculated to be their age and the trust issues between the two.
Over the next few years, the lives of the two stars became a maze of fleeting relationships, health issues, run-ins with the law and more that grabbed the headlines. It wasn't until November 2015, when Bieber was filmed serenading Gomez in a hotel room, that fans assumed the two were back together. But in January, Bieber was linked to Hailey Baldwin.
The pair didn't officially start dating again until November 2017. But again, the rekindled romance didn't last more than six months before the pair went their separate ways for good. Gomez was 26 when they broke up, while Bieber was 24.
Bieber and Gomez finally called it quits in 2018
The split began when fans noticed the couple leaving a church service separately. This prompted sources to release statements saying the couple were "taking a break" so they could "focus on their spirituality," according to People.
One question fans have had for Bieber is whether his rekindled romance with Gomez overlapped with a budding romance with Baldwin. Baldwin has said on more than one occasion that there is no overlap between the relationships and that Bieber was single for a while before becoming an official couple. After that, their relationship moved on quickly and the pair got married in late 2018, according to Britannica.
Gomez always takes his time. According to Newsweek, she was recently spotted in New York with Zayn Malik, the British singer formerly of One Direction. Although not officially confirmed by either celebrity, many fans have spotted them in different New York locations since November 2022.