Who is Christopher Masterson?
 Christopher is an American actor, perhaps best known for his role as Francis Wilkerson in the TV series "Malcolm in the Middle" (2000-2006). He's also recognized for his appearances in other TV shows and films, such as "My Best Friend's Wedding" and "American History X", among other projects on which he worked in his career.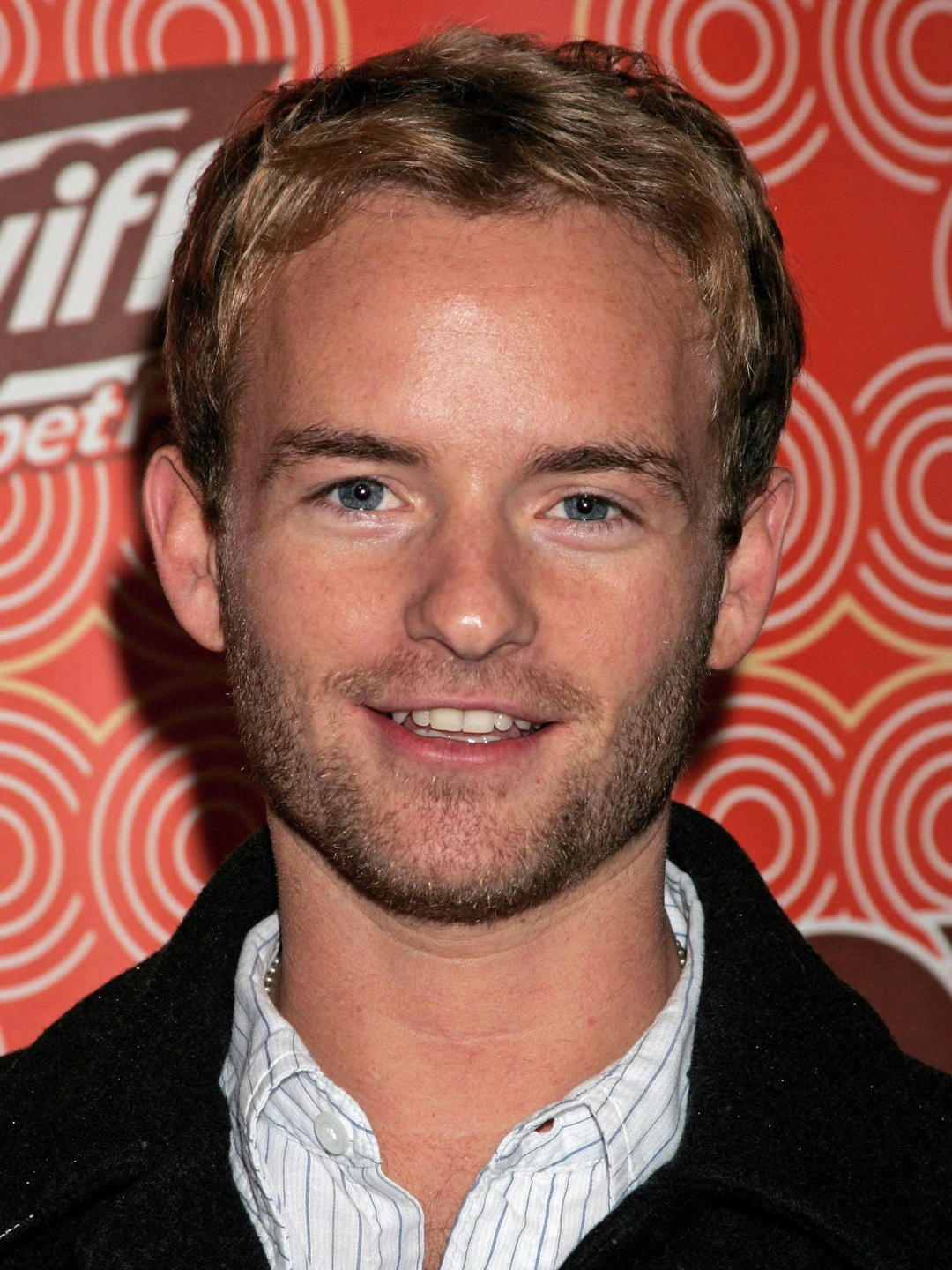 What happened to Christopher Masterson?
Christopher has changed his career calling, and hasn't had an acting gig since 2019. Instead, Christopher is now a DJ and performs regularly at various venues, while his go-to club is Studio Paris in Chicago. He goes by the name Chris Kennedy.
Wiki: Age, Childhood, and Education
Christopher Kennedy Masterson was born on 22 January 1980, in Long Island, New York, USA, the son of Carol Masterson, a manager, and Peter Masterson, an insurance agent. He has a brother, Danny Masterson, a half-sister, actress Alanna Masterson, and a half-brother, actor Jordan Masterson.
Career Beginnings
Christopher Masterson began his acting journey with minor roles, gradually making his mark in the entertainment industry. In 1988, he portrayed Timmy Bennett in the TV movie "Hiroshima Maiden", about Hiroshima survivors seeking medical treatment in the US. Following that, in 1992, Masterson appeared as Young Steve Dunne in "Singles", a romantic comedy depicting the intertwined lives of residents in a Seattle apartment complex. He also took on the role of Danny Morris in "Mom I Can Do It", a film centered around a young boy's quest for independence. In 1995, Masterson played Bowen in "Cutthroat Island", an adventurous tale of a female pirate's pursuit of hidden treasure amid dangerous challenges on the high seas. These early roles laid the foundation for Masterson's future endeavors in the entertainment world.
Masterson's acting career flourished as he shared the screen with esteemed co-stars across diverse projects. In 1994, he had the role of Sawyer Matson in "The Road Home", a television series in which he appeared in six episodes alongside actors such as Karen Allen and Ed Flanders. The show depicted the heartwarming interactions between a widowed father and his three children as they adjust to life in a small town.
In 1996, Masterson starred as Jimmy Reynolds in "Sunchaser", acting alongside Woody Harrelson. The film follows a young, terminally ill patient and a doctor as they embark on a transformative journey through the desert, exploring life's deeper meaning.
The year 1997 brought him to "Campfire Tales", in which he played Eric alongside a cast that included James Marsden and Amy Smart. The anthology horror film weaves together spooky stories told around a campfire, revealing chilling and suspenseful tales.
Masterson's presence was felt in the popular romantic comedy "My Best Friend's Wedding" (1997), in which he portrayed Scotty O'Neal, starring alongside Julia Roberts, Dermot Mulroney, and Cameron Diaz. The film follows the comedic and heartfelt escapades of a woman attempting to win over her best friend before he gets married.
In 1998, he appeared in "Girl" as Richard, sharing the screen with Dominique Swain. The film delves into the tumultuous relationship between a young woman and her possessive older boyfriend.
Masterson's standout performance in "American History X" (1998) had him acting alongside Edward Norton and Edward Furlong. The film examines the harrowing impact of racism and neo-Nazi ideology on a family, particularly two brothers.
His journey continued into 2000 with "Dragonheart: A New Beginning", in which he played Geoffrey alongside actors such as Robby Benson and Harry Van Gorkum. This fantasy-adventure film tells the tale of a young stable boy and his dragon friend as they navigate a world of magic and danger.
Rise to Stardom
From 2000 to 2006, Christopher Masterson rose to prominence as he played the role of Francis in the hit TV series "Malcolm in the Middle". As the main cast member, he appeared in 118 episodes, captivating audiences with his portrayal of the rebellious older brother. His performance garnered recognition when the show's ensemble received the YoungStar Award for Best Young Ensemble Cast in 2000. The following year, the cast was nominated for a Young Artist Award for Best Ensemble in a TV Series.
In 2002, Masterson made a guest appearance in "That '70s Show", taking on the character of Todd in three episodes. His participation added an extra layer of intrigue to the popular sitcom set in the 1970s, in which he shared the screen with actors such as his brother Danny, Topher Grace, Mila Kunis and Ashton Kutcher, among others.
In 2003, he took on the character of Edward Linton in "Wuthering Heights", a film adaptation of Emily Brontë's classic novel exploring the turbulent love story on the Yorkshire moors.
In 2005, he featured in "Waterborne" as Zach, contributing to the suspense of a thriller set in a post-apocalyptic world. The same year, he appeared in "Intellectual Property" as Paul, delving into art and personal struggles.
Masterson's career trajectory continued, as he took on differing roles in diverse projects. In 2013, he played Sam West in the pilot episode of "Onion News Empire", a satirical comedy series lampooning the world of television news.
In 2014, he joined the cast of "Haven" as Morgan Gardener, contributing his talent to the supernatural mystery series in two episodes. His appearances added an intriguing element to the show's intricate plot.
The year 2016 saw him in the TV short "Kat Fight!" as Alex, then in 2017, he took on the dual role of Jack/Blue Patrolman in an episode of "Mystic Cosmic Patrol", contributing to the imaginative and quirky nature of the series. Masterson's final on-screen role was in the 2019 film "Beneath the Leaves", in which he portrayed George Middleton – this was his last contribution to the acting world.
Net Worth
According to authoritative sources, Christopher Masterson's net worth is estimated at $10 million, as of mid-2023.
Personal Life, Marriage, Wife, Children
He was involved in a romantic relationship with actress Laura Prepon, who was also one of the co-stars in "That '70s Show". Their relationship spanned from 1999 to 2007. He married actress Yolanda Pecoraro on 25 June 2019, since when the couple has welcomed one child together, a daughter named Chiara.
Appearance and Body Measurements
Christopher Masterson has light brown hair and blue eyes. He stands at the height of 5ft 10ins (1.78m), while he weighs approximately 170lbs (78kgs). His vital statistics are unknown, but he has an average figure.