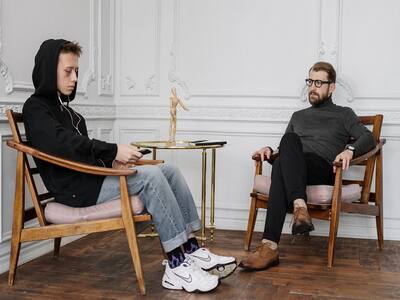 Doctor Chandni Tugnait says, "There are numerous modalities associated with trauma therapy. Each individual is different, so the mode of treatment for every individual has to be different as well."
Trauma can take different forms, including abuse, violence, accidents, and even natural disasters. If it is not paid attention to, trauma can have long-term and deep seated psychological wounds on victims. Trauma treatment enables individuals to process traumatic memories, make meaning of events, release pent-up emotions, get rid of crippling fear and anxiety, and incorporate the experience into their life stories with the help of professionals. A skilled trauma therapist leads the client towards newfound hope, meaning, and involvement with compassion and expertise. Even in the face of unfathomable sorrow, human resilience triumphs despite the problematic route. The patient and practitioner can face the darkness and find the light by exploring various trauma therapies while establishing a trustworthy therapeutic connection.
Trauma therapy is needed for those who have had any traumatic experience in life through an accident, abuse, violence, etc. There are numerous modalities associated with trauma therapy. Each individual is different, so the mode of treatment for every individual has to be different as well.
Doctor Recommended Approaches To Conduct Trauma Therapy And Healing
M.D. (Alternative Medicines) and Psychotherapist, Dr Chandni Tugnait provides some insights into the different approaches that may be employed in trauma therapy and healing:
Somatic Therapy
Somatic therapy, also referred to as body psychotherapy, is a therapeutic strategy that emphasizes the link between the mind and the body along with what we experience in both. "Somatic" means "of or relating to the body." This modality uses body-oriented techniques to facilitate awareness of bodily sensations, explore unconscious attitudes held in the body, release pent-up emotions, and promote relaxation and overall wellbeing.
Energy Healing
Energy healing refers to a variety of alternative practices that activate the body's subtle energy systems to promote health and wellbeing. Different techniques like Reiki, Qigong, crystal healing, therapeutic touch, and various forms of spiritual or faith healing are used by practitioners to remove the energetic barriers & that encourages the body's natural ability to heal itself. It is based on the idea that a field of energy, also known as subtle energy, vibrational energy, or simply life force, permeates the body and has the power to impact our health and well-being.
Neuro-Linguistic Programming (NLP)
NLP is widely used as an approach to PTSD treatment. It focuses on how people process and communicate information and utilizes techniques like visualization, association, anchoring, mirroring, and changing perceptual positions. It aims to reprogram limiting beliefs, behaviors, emotional reactions, and thinking patterns.
Cognitive Behavioral Therapy (CBT)
A popular form of talk therapy (psychotherapy) is cognitive behavioral therapy (CBT). CBT teaches you to recognize false or harmful thoughts so you can perceive difficult circumstances more clearly and react to them more successfully. When used alone or in conjunction with other therapies, CBT can be an efficient approach for treating mental health illnesses like depression, PTSD, and eating disorders.
Mindfulness Approach
When doing mindfulness meditation, the main goal is to pay close attention to our senses and emotions in the 'here and now' without analyzing or judging them. Practicing mindfulness includes using breathing exercises, guided visualization, and other stress-reduction methods.
Group Therapy
A form of psychotherapy called group therapy involves multiple patients attending the same session. Particularly with "trauma group therapy," trauma survivors are able to process their baggage with a support group. One or more licensed professionals with expertise in trauma, post-traumatic stress disorder (PTSD), or both commonly run the sessions.
Conclusion
The process of trauma therapy involves a wide range of approaches. These trauma-release-focused activities may take numerous forms depending on the participant's age, trauma experience, environment, or location. Therapists may utilize imaginative techniques and exercises to address memories, feelings, or problematic behaviors linked to traumatic experiences as a part of the treatment process. These are typically combined with other relaxation techniques and are carried out in a way that is sensitive to the experience of the individual and particular to them.
Total Wellness is now just a click away.
Follow us on
Don't Miss Out on the Latest Updates.
Subscribe to Our Newsletter Today!