THE Spider Man The franchise has played an important role in the life and career of actor Kirsten Dunst. But filming the iconic superhero series hasn't always been a good time for the superstar.
Kirsten Dunst Had No Problem Telling 'Spider-Man' Producers That She Hated Doing Certain Scenes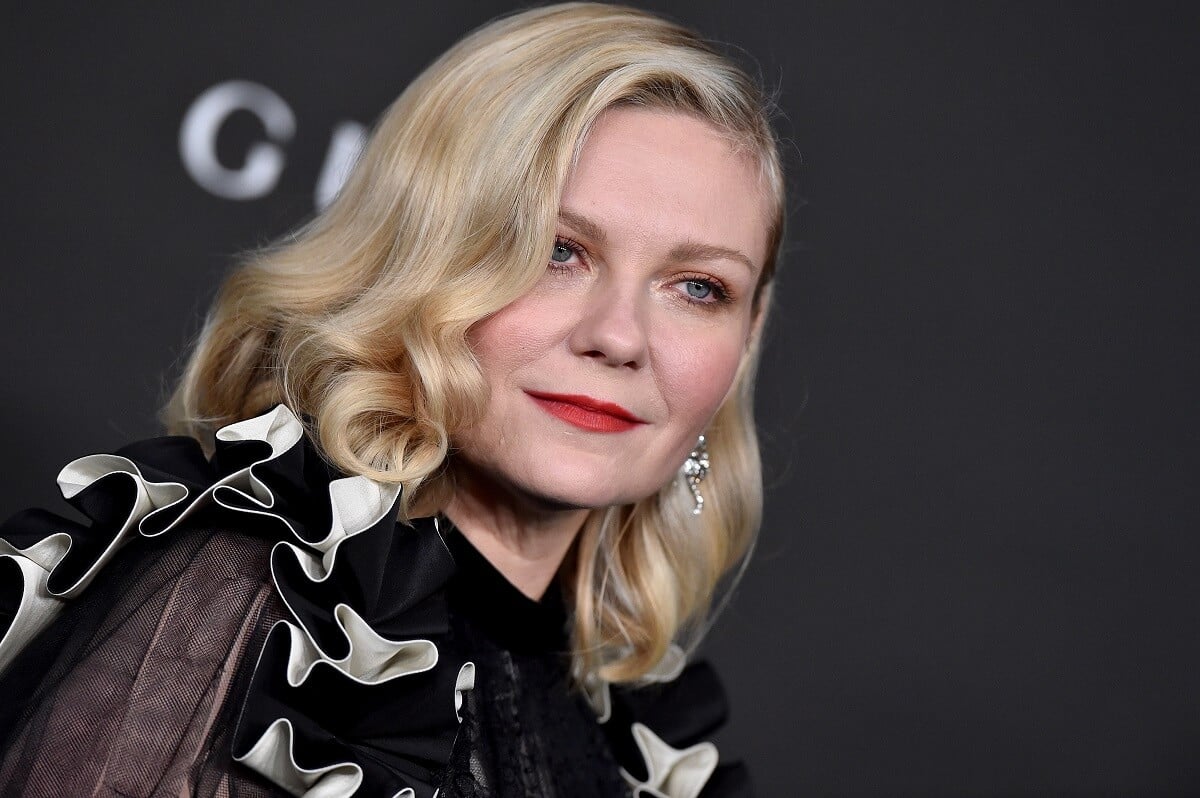 Dunst was already an established actress by the time she brought Mary Jane Watson to the big screen. It was a part that initially appealed to her because of the depth she saw in the role. But Dunst wanted to add even more depth and made it clear to director Sam Raimi that she wasn't just going to be a victim to be saved.
"'I just don't want to be the damsel in distress. I'll scream on the balcony, but you gotta let me do some action here," she recalled telling Raimi in a redone interview with CNN.
But even after landing the feature, there were certain physical scenes that Dunst didn't like. So she simply refused to do them, no matter how much pressure was put on her to change her mind.
"I always said 'no'. Like, it's my life, you know? I remember once with Spider Man, they kept me with this stunt where they hung me off the top of the ceiling and basically I bungee jumped," Dunst said according to Cinemablend. "I didn't really want to do it, and when I tried I said, 'Well, you should have shot that because I'm never gonna do it again. You will have to find another way". It was terrifying, I hated it – so you should have shot that because I'll never do it again.
Kirsten Dunst returned home 'depressed' after working on 'Spider-Man 3'
Dunst doesn't like doing action scenes. But maybe what she can't stand more than doing certain stunts is doing nothing at all on set. There was a lot of that for Dunst in Spiderman 3which annoyed the actor.
"At the end of our movie, it was like that three-week period sitting in the trailer, just zoned out on MTV," she once said in an interview with MTV News. "It was like [My Super] Sweet 16; I was dying in my trailer. Once in a while we would shoot and he [lasts] a wink in the film. It's really painful and depressing.
Luckily, Dunst had a friend in the entertainment industry who had similar feelings towards his work at the time. Dunst and her friend were able to talk about their experiences working together.
"I actually remember my best friend living with me – she works for MTV; she puts on reality shows for you guys. She would come home super bored, depressed about her work, and I would come home depressed about mine. We were drinking pinot grigio and watching american idol and be like, 'I hate our lives!' For three weeks we had the worst times," she said.
Kirsten Dunst would have loved to do another 'Spider-Man' movie
Dunst has been immortalized as an integral part of Spider Man mythology. Still, it's been a while since she portrayed her live action Mary Jane Watson in any Spider Man movies. The franchise has since evolved to include a new generation of actors which has featured Zendaya and Tom Holland. When asked what she thought of the new Spider Man movies, however, Dunst didn't mince words.
"I don't care," she said in a 2017 Variety interview. Spider Man. Come on, am I right or what? Look, I'd rather be first than new.
If she had one major regret about her own franchise, it was that she didn't continue her story where she left off in Spiderman 3.
"I wanted to be in this movie so badly," Dunst said. "I loved it, and I wish I could have done a fourth."