Republican presidential candidate and Florida Governor Ron DeSantis had Nevada bar crowds laughing this weekend with a quip aimed at the frequently mocked Bud Light beer.
"Just so you know, I'll serve you anything but Bud Light," DeSantis told a crowd gathered at the Veterans of Foreign Wars (VFW) Post 9211 bar in Reno, Nevada, on Saturday.
The crowd, whom DeSantis was serving behind the bar, burst into laughter before sharing a round of "on the house" beers with the presidential hopeful.
DESANTIS TARGETS CALIFORNIA, HIGHLIGHTING RISE IN CRIME AND HOMELESSNESS, IN NEW CAMPAIGN VIDEO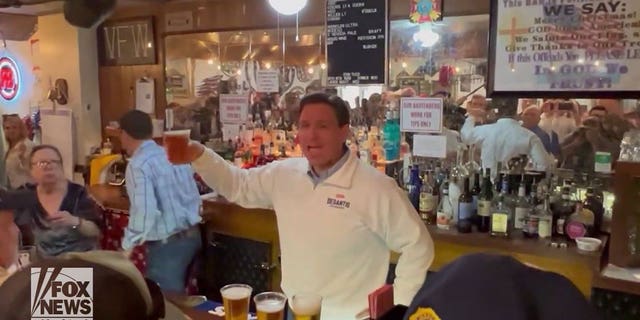 DeSantis' mockery of Bud Light stems from the controversy the brand sparked after its partnership with transgender influencer Dylan Mulvaney. The partnership provoked strong reactions from consumers across the country, including a damaging boycott and a massive drop in sales.
DeSantis, who was making his first trip to Nevada since launching his campaign for the White House last month, also attended the annual Basque Fry event in Gardnerville.
CASEY DESANTIS DEFENDED AFTER CRITICISM OF HIS 'ISLAND MARRIAGE IN PAPER PROFILE: 'HOW IS SHE NORMAL'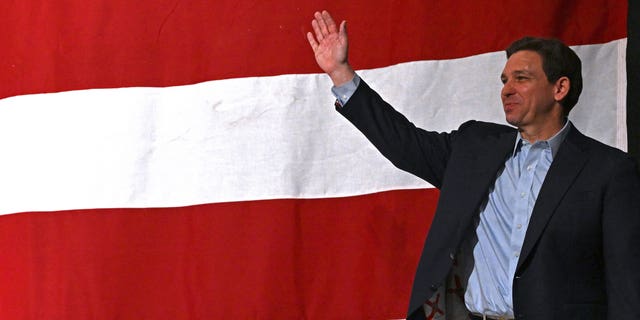 Nevada holds a spot among the nation's top primary states in next year's Republican presidential primaries, which means any candidate hoping to stay competitive with former President Donald Trump, the current front-runner in the race, will likely have to perform well with Republicans in the state that largely backed Trump in 2016 and 2020.
CLICK HERE TO GET THE FOX NEWS APP
Fox News' Lindsay Kornick contributed to this report.
FoxNews