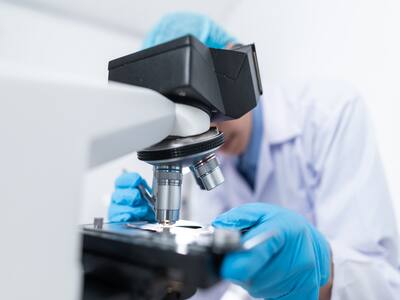 According to recent research, scientists in the UK and Belgium have tried to unveil the mystery behind dead brain cells.
Alzheimer's disease has always been a topic of concern and many researchers have tried to find out the subtleties of the disease. It has always been surrounded by mysteries about how brain cells die in this condition. According to recent research, scientists in the UK and Belgium have tried to unveil the mystery behind dead brain cells. They have found a connection between abnormal proteins found in the brain and cellular suicide. The study conducted by researchers at the UK's Dementia Research Inside at University College London and KU Leuven in Belgium has decoded the connection. This discovery is groundbreaking as it provides crucial insights into potential treatments for Alzheimer's.
Here are some key points from the study that may surprise you!
What Is The Role Of Neurons In Alzheimer's Symptoms?
Memory loss is one of the symptoms of Alzheimer's that is brought on by the death of neurons in the brain. Amyloid and tau protein(abnormal proteins) accumulation has been seen in the brains of Alzheimer's patients for a long time, but researchers have had difficulty figuring out how these proteins are related to the death of brain cells. According to the study, abnormal amyloid proteins start to build up in the gaps between neurons and cause inflammation in the brain. The internal chemistry of neurons is altered as a result of this inflammation. As a result of this Tau tangles begin to develop within the brain cells. Additionally, neurons manufacture a particular molecule called MEG3 that starts the process of necroptosis, which is a method the body often employs to get rid of undesirable cells when new ones are formed. The study group found that brain cells could survive when the MEG3 molecule was blocked. According to this discovery, MEG3 inhibition may be able to stop the death of brain cells in Alzheimer's sufferers.
More Research Needed
Despite the fact that these results are encouraging, they are yet at its early stages. Researchers stress that years of more research and development will be needed to create medicines based on suppressing MEG3. This study has been praised by specialists in the area as a significant advance in our understanding of Alzheimer's. It closes a long-standing research hole in Alzheimer's and may open the door to cutting-edge therapies in the future. However, they also emphasize that a lot more research and testing must be done before this discovery can be used to treat Alzheimer's patients effectively.
Total Wellness is now just a click away.
Follow us on
Don't Miss Out on the Latest Updates.
Subscribe to Our Newsletter Today!
Post source: The Health Site