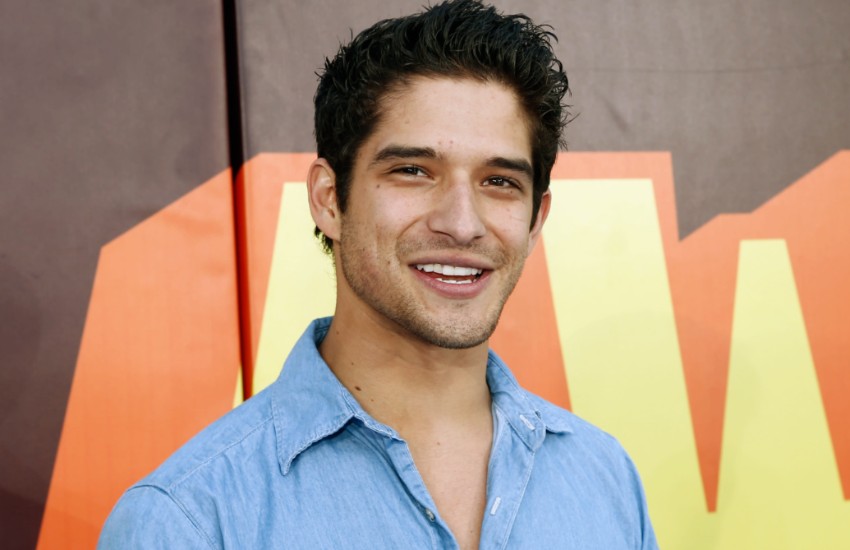 Tyler Posey, an American actor, and musician received the limelight for his appearance as Raul Garcia in Doc from 2001 to 2004. He landed the role of Ty Ventura in Maid in Manhattan and Scott McCall in the series, Teen Wolf.
He was a co-founder of the band Lost in Kostko and made his career highlight by appearing and performing at The Roxy in Los Angeles in 2012. Posey played in movies like Legendary, Yoga Hosers, and Scary Movie 5.
Early Life of Tyler Posey
Tyler Posey was born Tyler Garcia Posey on October 18, 1991. He is a native of Santa Monica, California, United States. Currently, he is 31 years old and his sun sign is Libra. His parents are John Posey (father) and Cyndi Garcia (mother). His father was an actor. He lost his mother due to breast cancer on December 12, 2014.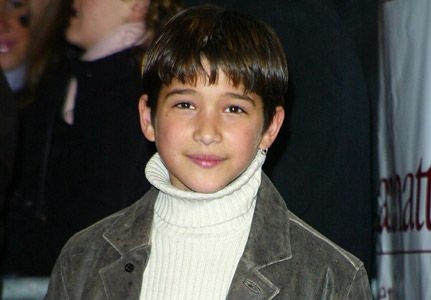 He has siblings named Derek Posey, Mayra Posey, and Jesse Posey. Jesse is also an actor. He also has a step-sister named, Jamie McRae who is a musician.
His paternal grandparents are William McCutcheon Bill Posey, Jr, and Joan Armstrong while Esther Moya is his maternal grandmother. His nationality is American and he is of the English, Scottish, Irish, German, distant French, and Mexican ethnicity. He is a Christian. Posey studied at William S. Hart High School.
Tyler Posey Comes Out as Queer
He came out as a queer on July 1, 2023. Being in a relationship with Queer, Phem made him come out of mental health struggle and realized that he fits under the queer umbrella and is sexually fluid. After walking on a sobriety journey, he revealed that he is again consuming marijuana and alcohol. He was only 14 years old when he suffered from mental health struggles leading to addiction to marijuana and alcohol.
Teen Wolf Star Tyler Posey is Engaged to Singer Phem
He is dating Phem, a singer. They met when Phem write a song for Tyler and started dating each other in 2020 and later engaged. Tyler proposed to her during a romantic walk along the beach on 14th February 2023. He designed the engagement ring by himself with a green colored diamond. They are planning to get married in October 2023.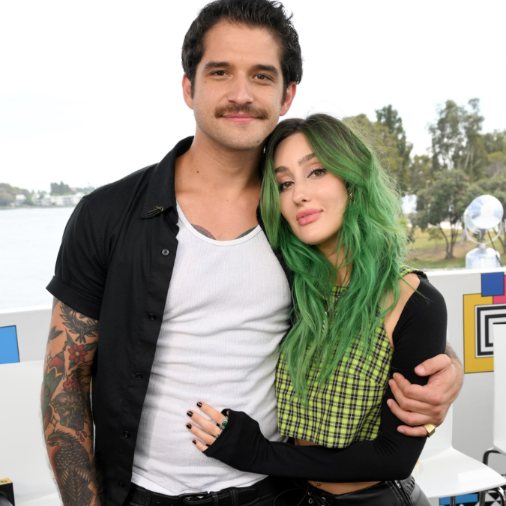 He was previously engaged to Seana Gorlick, a makeup artist. Tyler and Seana are high school sweethearts who dated from the age of 12 years old. They engaged after dating each other for ten years in 2013. They call off their engagement because Tyler didn't want to get married and wasn't ready to have a child as well.
His Past Relationships
Tyler was in a relationship with an actress, Sophia Ali from 2017 to 2019. They met on the set of the movie, Truth or Dare. In 2016, he dated an actress, Bella Thorne. They were first rumored in 2015.  Tyler posted a picture of themself kissing and hugging by wishing her a birthday in September 2016. They dated each other for a year and after their breakup, Bella had a hard time moving on.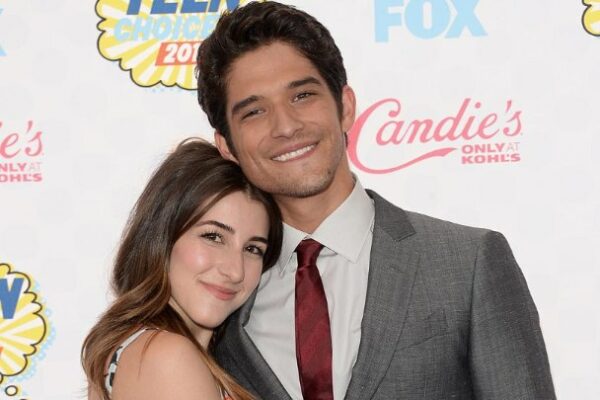 He dated Mackenzie Rosman, an actress from 2002 to 2003. In 2001, he had an affair with a singer, Miley Cyrus. They dated each other for two years after meeting each other on these of the drama, Doc. Tyler was also rumored to be dating Danielle Campbell in 2015.
Tyler Posey's Net Worth & Other Assets
Posey has a net worth of $7 million as of 2023 which he earned through his professional career. His annual salary is $1 million as an actor and musician.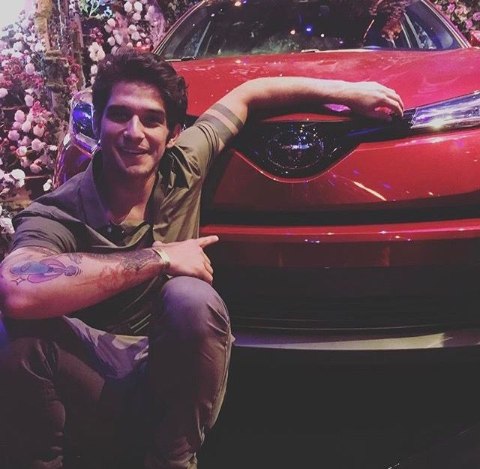 He owns a car collection of KIA, Hyundai, Toyota, Land Rover, and a few more. Posey lives in a lagoon featuring a house that he bought at $1.32 million. The house was built in the mid-century and covers an area of 2,318-square-foot followed by three bedrooms with its own bath.
Tyler Posey on Returning to 'Teen Wolf
Tyler is returning to Teen Wolf as a Scott McCall. After being the cast of Teen Wolf his life changed in a different way and his family member died when he was getting his career hit as an actor. He also narrates his life to the character Scott for being similar.
Professional Career of Tyler Posey
Tyler made his tv debut by playing a minor role in the film, Collateral Damage in 2002.
Then, he appeared in the tv series, Doc as Raul Garcia from 2001 to 2004.
He played the role of Abe Wheeler in the tv series, Into the West Young in 2005.
From 2019 to 2021, he lent his voice to the character Tony Toretto in the show, Fast & Furious Spy Racers.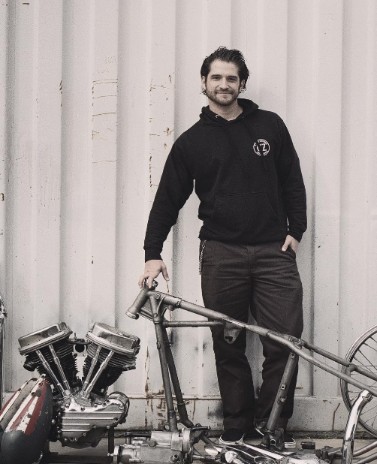 He appeared in the music video of Travis Mills's song, Young & Stupid.
In 2021, he released his solo album, Drugs and UNRAVEL in 2023.
He collaborated with PVMNTS for Better Days in 2018.
Movies & TV Shows
His hit movies are Collateral Damage, Veritas, Prince of Truth, White Frog, Truth or Dare, Teen Wolf: The Movie, and The Last Summer. He appeared in tv shows like Without a Trace, Brothers & Sisters, Sue Thomas: F.B.Eye, Shorty McShorts' Shorts, and Marvel Rising: Secret Warriors. 
Songs & Albums
He released hit songs like Shut Up, Happy, Past Life, Don't Try And Fix Me, Someone Else's Dream, Sober, This Mess, I Don't Even Care About It, Kerosene, and Lemon. His hit albums are Drugs, UNRAVEL, You're Gonna Need A Towel, Better Days, and Scumbag.
Awards & Nominations
In 2017, he won Teen Choice Award in the nomination for Choice Summer TV Actor: Male for Teen Wolf.
He won Favorite TV Actor – Leading Role at ALMA Award in 2012.
In 2005, he won Movieguide Awards in the criteria of Most Inspiring Television Acting for movie, Doc.
He also received other awards like Young Artist Awards, Magen Awards, and Young Hollywood Awards.
FAQs of Tyler Posey
How tall is Tyler Posey?
Tyler has a perfect height of 5 feet 10 inches along with a body weight of 72 kg. His body measurement is 44-34-15 inches and has black hair color and his eye color is dark brown. He wears a shoe size of 10 (US).
Is Tyler Posey involved in Charity?
Yes, Tyler is also in charity. He has involved with organizations like Leukemia and Lymphoma Society.
Why Tyler Posey's jaw is so crooked?
Tyler has a crooked jaw because he was born with it. His jaw tends to become more crooked with the increase in his age.
Is Tyler Posey on Only Fans?
Yes, Tyler is in Only Fans. He has also talked about his sexuality and honesty. Tyler exists as the only fan because it was too nerve-draining for him.
Does Tyler Posey have tattoos?
Yes, Tyler has tattoos. He pierced monochromatic roses in his arms and write D with a line covered by four stripes on his biceps. Tyler carved a picture of a hawk in the middle of his chest and has pair of baby fairies underneath it.