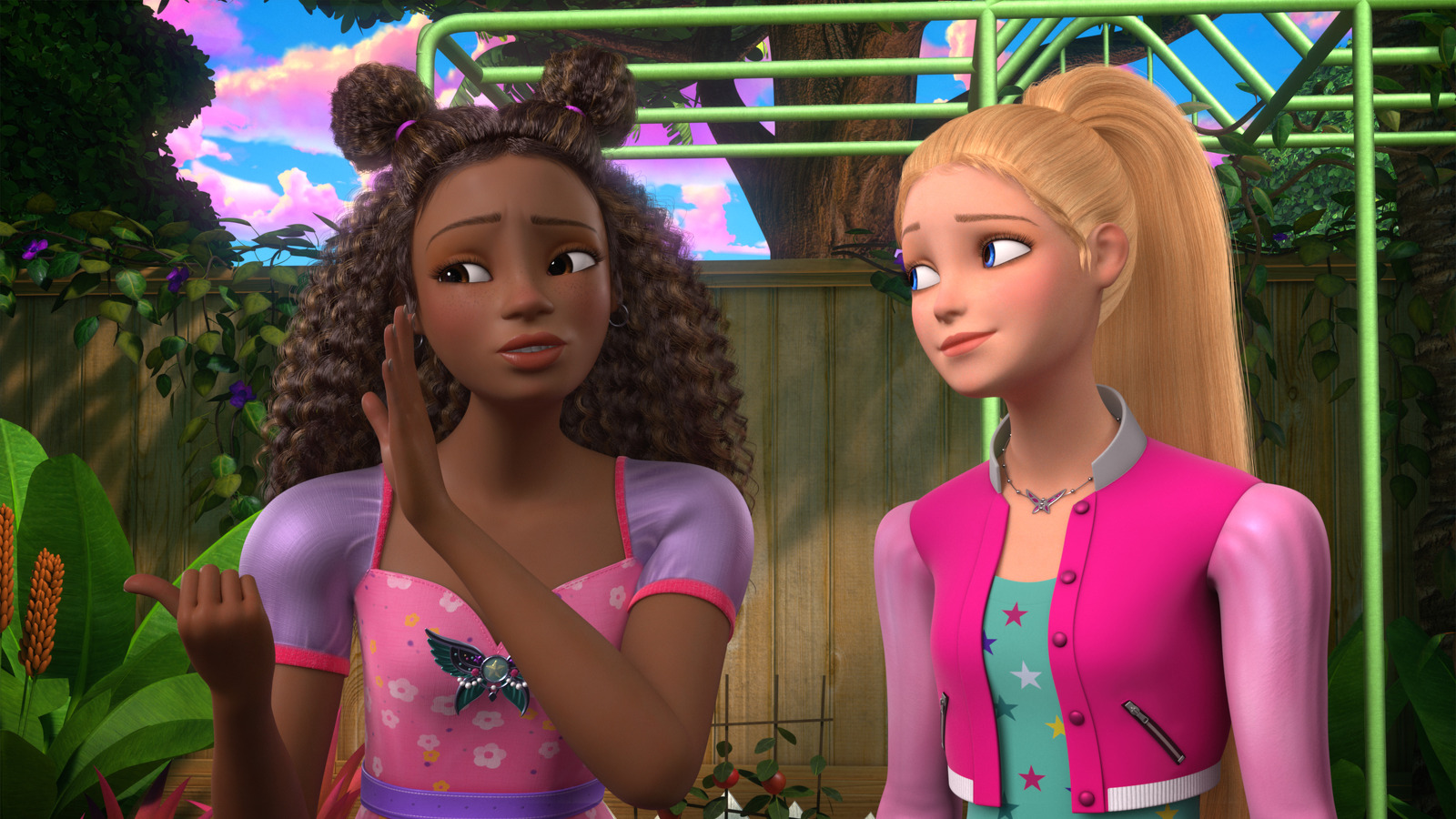 Many "Barbie" direct-to-DVD movies and TV series have come out over the years, keeping the brand alive in the public consciousness. "Barbie: A Touch of Magic" will keep this trend going with 13 episodes at 22 minutes in length. But don't expect Margot Robbie to return to voice the titular doll. Instead, some "Barbie" veterans will take on voiceover duties for the new series. 
Barbie "Brooklyn" Roberts will be played by Tatiana Varria, a voiceover professional at this point. She's played the character in other series and shorts, including "Barbie Vlogger," "Barbie: It Takes Two," and "Barbie Life in the City." Varria may also look familiar to fans of "Modern Family" as she played Elsie in Season 9's "Dear Beloved Family." She'll be teamed up with her frequent collaborator, America Young," who's played Barbie "Malibu" Roberts several times before in many of the same works. However, those who aren't that familiar with the "Barbie" mythos may recognize her voice from the "Gotham Knights" video game where she plays Barbara Gordon. Also joining the cast is Ariana Nicole George, voicing Peggy, the mystical horse the two Barbies run into.
"Barbie: A Touch of Magic" has some great luck going for it coming out so shortly after the mega success of Greta Gerwig's "Barbie." Will a new generation of "Barbie" fans uncover the magic within this animated series and others like it? Netflix subscribers will have to tune in on September 14 to find out.