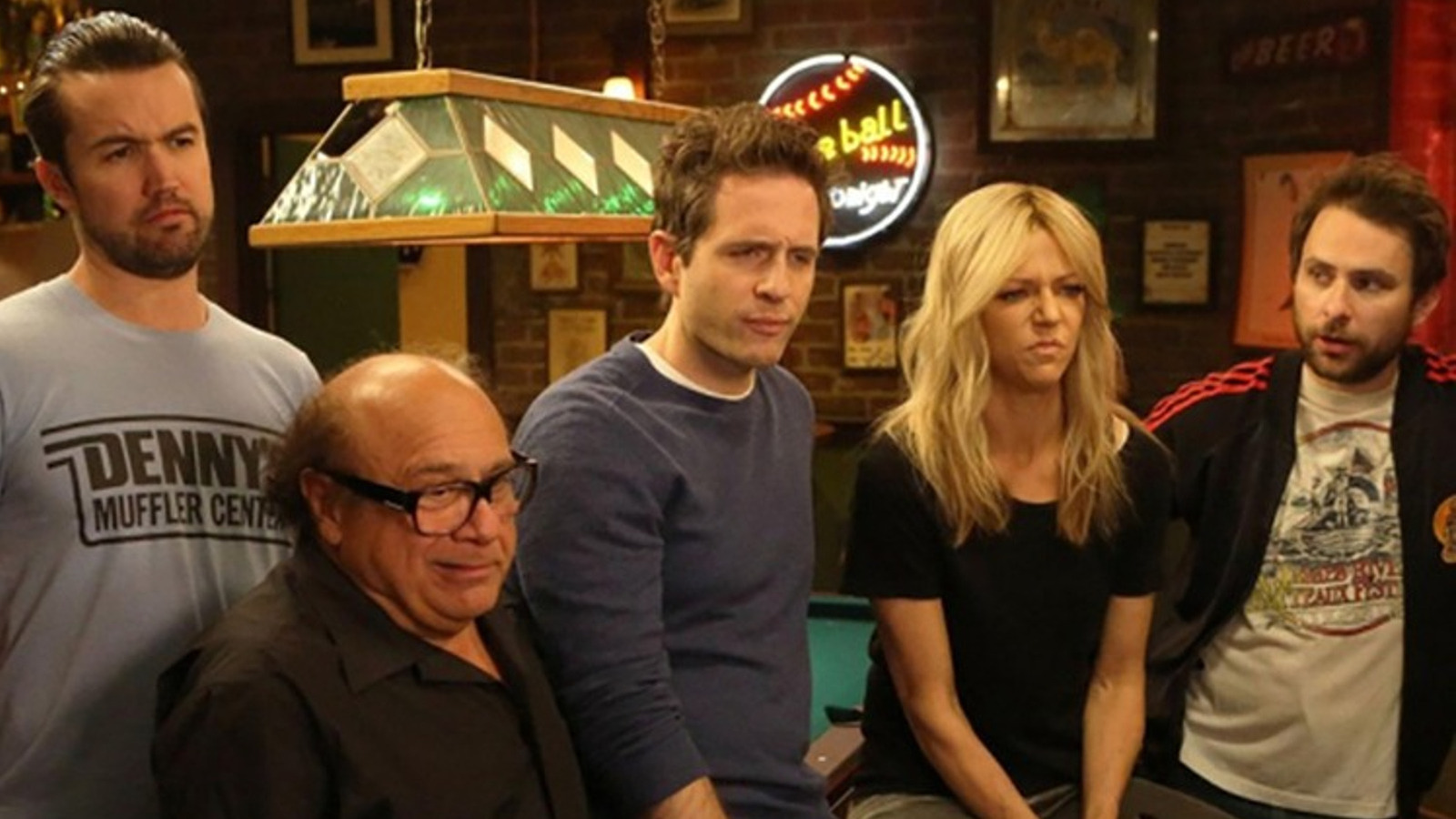 "It's Always Sunny in Philadelphia" Season 16 has been a long time coming — a 16-month hiatus, at the time of this writing. But Rob McElhenney's social media post featuring the entire cast alongside Bryan Cranston and Aaron Paul at least hints at the possibility that 'Breaking Bad' characters Walter White and Jesse Pinkman could stop for a bit. beer. Unfortunately, McElhenny's photograph seems unlikely to be anything more than a hilarious, light-hearted tease.
It's much more likely that Cranston and Paul are playing completely different characters. In the photo, Charlie (Day) can be seen behind the bar sporting his limo driver duds. And Mac (McElhenney) is dressed to nine, while Cranston wears a sports jacket. Could Cranston play the role of the bar owner's boyfriend? Maybe Charlie is driving them on a date? That seems like a much more likely scenario than White investing some of the hard-earned $80 million he earned from the drug trade in a drinking hole run by the "gang."
It's just speculation that Cranston and Paul are describing, if they're playing anyone. There's always the heartbreaking possibility that they're just visiting the set. But if a "Breaking Bad" and "It's Always Sunny in Philadelphia" crossover is really in the works, where is Saul Goodman (Bob Odenkirk)? If there was ever a potential for hilarity in spitting your drink out, it's teaming up with Saul and Charlie. "Kitten Mittons" could finally take off – meow!