• Ryan Phillips (Tewtiy) is an American YouTuber who mostly uploads "Minecraft" videos
• He has four YouTube channels, with his main one counting over 540,000 subscribers and 110 million views
• Ryan fell in love with "Minecraft" at a young age, and it is his favorite game
• He is rumored to be dating another YouTuber, and is a close friend of Jerome Aceti
• His net worth is estimated to be over $400,000
 
Tewtiy Wiki Biography
Ryan Phillips was born in the USA on 21 July 1998, so under the zodiac sign of Cancer and holding American nationality. Known online as Tewtiy, he is popular for his YouTube channel on which he mostly uploads "Minecraft" videos.
Childhood and education
Tewtiy spent most of his early years in Georgia and North Carolina, raised on a horse farm by his mother and father alongside his older brother – the family also counts one more member as they have a dog named Goose. When he was not on the farm, Tewtiy was sailing with his parents around the US on their sailboat called "The Irwin 41". Tewtiy fell for gaming at a very young age – "Minecraft" was one of the first games he played, and it was love at first try.
He loved crafting things, finding materials and surviving the nights during which zombies attacked, and he spent most of his free time playing the game. When he was not playing, he could have been found spending time with his friends, or camping in the woods as he was a member of the Boys Scouts. After he matriculated from high school, Tewtiy didn't enroll at college, but rather focused on gaming online.
Career of a YouTuber
Tewtiy's career was launched on 10 August 2013, when he opened his YouTube channel with a short caption reading 'I do things, sometimes' – there are currently more than 540,000 people subscribed to it, while it also counts over 110 million combined views of all his videos.
Tewtiy was mostly focused on uploading "Minecraft" gameplays as it is his favorite game, but has recently begun uploading gameplays of numerous games he stumbles on across the internet, including "Plants vs. Zombies", "Grow Castle", "Pixelmon", and others. On 27 January 2015, he launched his second YouTube channel entitled "Tewtiy Two", on which he uploaded videos of random games such as "PUBG", "Shellchock", "Amazing Frog" and "Resident Evil 7", however, he subsequently deleted all the videos uploaded onto this channel, and it doesn't appear that he is still using it – nevertheless, there are currently more than 7,200 people subscribed to it.
His third channel – "BananaGuns" – was launched on 15 February 2017 – there are currently nearly 130,000 people subscribed to it, while it also counts nearly five million views combined of all his videos. On this channel, he only uploads funny videos, including his random thoughts, reviews of things you can buy online, challenges, and pranks.
His fourth and last channel "Ryan – PUBG" was launched on 5 June 2017, and there are currently nearly 8,500 people subscribed to it, and counting more than 9,000 views of his four videos. The channel was initially named "DotaTew", on which he uploaded "Dota" gameplays, however, he changed the name after he began playing "PUBG", and began uploading "PUBG" gameplays – upon the change, he deleted all his "Dota" videos from the channel.
In 2016 and '17 Tewtiy lived with two YouTube personalities, Jerome Aceti and Alex Galvez, who became his friends over the years. At the beginning of 2017, Tewtiy moved out, and started living in his own house in St. Petersburg, but then moved to live with his brother in Georgia in the second half of 2017. At the beginning of 2018, he moved in with his friend and fellow YouTuber FavreMySabre, and the two have since been collaborating on numerous videos.
What is "Minecraft"?
Minecraft was created in 2011 by Swedish game developer Markus Persson, and was released by Mojang. The main goal in the game when it was released for the first time was to survive in the world in which zombies attack you at night.
Always wanted to learn to code? Let us help! We've teamed up with Code.org for the Minecraft Hour of Code. You'll find…

Posted by Minecraft on Tuesday, November 12, 2019
Players get to build houses, tools, and weapons from blocks in this 3D generated world while they also get to explore to find the resources needed for crafting different things.
Although the main game mode was survival in the past meaning that you have to find all the resources on your own and fight the zombies, now it has a creative mode in which you can use all the blocks you want without having to make them first, and you can in that way make structures and be creative with them. Some people are known to have created their entire cities in Minecraft creative mode, while another YouTuber has recently made a fully functional computer using Redstone (an item in Minecraft).
Since its release, Minecraft has been a very popular game and has won numerous awards and accolades over the years. There is Minecraft merchandise being sold on the internet, numerous YouTube channels, and websites show people how to make things and how to play the game, and there are also events called MineCons which are organized all over the world. Judging by the statistics from May 2019, the game has managed to sell more than 176 million copies so far, and therefore currently holds the title of the best-selling video game of all times.
In September 2014, Microsoft bought Mojang and the Minecraft video game for $2.5 billion, and soon afterwards released the "Minecraft: Story Mode" version of the game.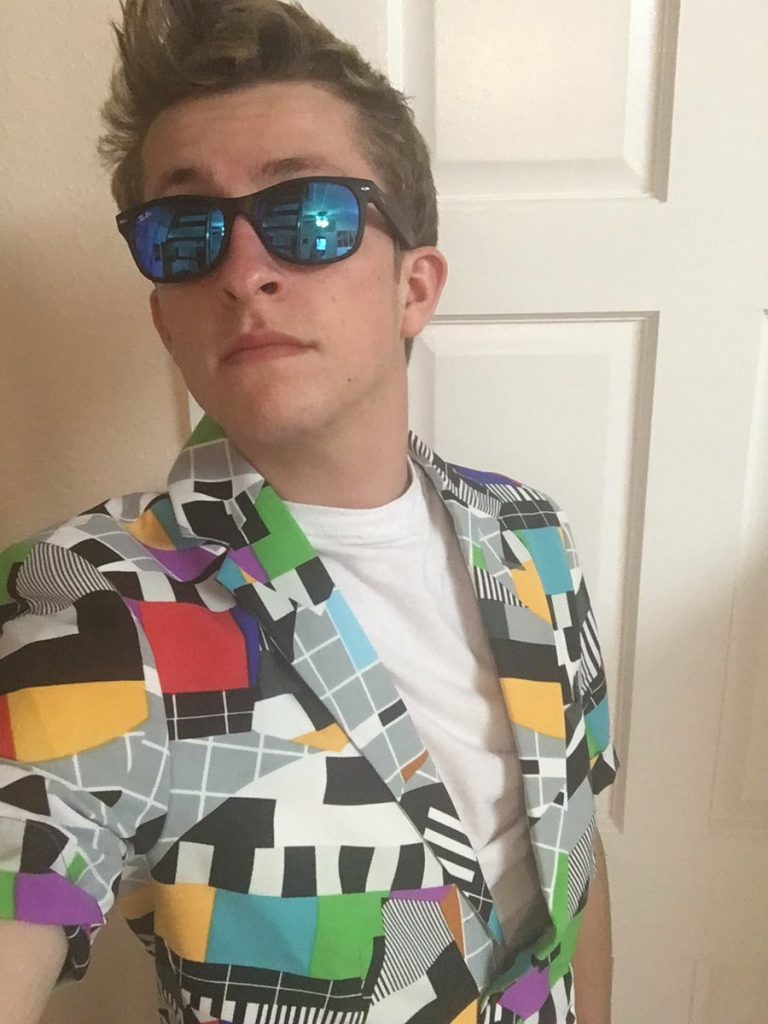 Love life and relationships
Tewtiy is quite secretive when it comes to his love life, as he hasn't shared much about his past or present relationships with the public. Tewtiy was in a relationship with Katia Schwinghammer who is a YouTuber as well, and featured in some of the videos he uploaded onto his main YouTube channel. The two were dating in 2017, and although they haven't talked about their separation, it appears that they are no longer together, as she can't be seen in any of his new videos, while they also haven't shared a single picture together in more than a year.
Tewtiy is currently rumored to be dating another YouTuber who makes "Minecraft" videos as well, but this hasn't been confirmed by him – apparently they chatted on Instagram before deciding to meet in the second half of 2018. Judging by his social media accounts and his secrecy, Tewtiy currently appears to be single, hasn't married, and doesn't have any kids.
One of his best friends
Being a huge fan of "Minecraft", Tewtiy was a big fan of Jerome Aceti who goes by the name JeromeASF on YouTube – Jerome was uploading "Minecraft" content as well, and Tewtiy decided to animate one of his videos and sent it to Jerome.
Although Jerome didn't see the video, many of his fans and friends did, and they kept sending the same video to him until he finally decided to watch it – Jerome was thrilled by it, and asked Tewtiy to upload it onto his YouTube channel. After that, the two moved in together and started working on "Minecraft" videos – they lived and worked together until 2017 when Tewtiy moved out, but the two are still very good friends and often attend the same events together.
Hobbies and other interests
Tewtiy has been a huge fan of travelling since he started travelling in his parents' sailboat. He loves attending gaming conventions, and hasn't missed a single one since he became a YouTuber.
I am SO excited to announce the NEW plants vs zombies : Battle for Neighborville is out now!
Make sure to head over and check out the full video here https://t.co/gyj0Lrb0wf

Make sure to download the game and check out the new modes today! https://t.co/ekybUcotHK#SponsoredByEA pic.twitter.com/vXzJCnmWoA

— Ryan/Tewtiy (@Tewtiys) September 10, 2019
He is also a lover of animals, and has a cat who often gets in the way while he is making his videos and playing video games. He enjoys spending his free time with his friends, while the thing they enjoy doing most together is visiting restaurants, but eating junk food. He likes to entertain people wherever he is, which is one of the reasons why his fans like him – whether it is on YouTube or in real life, making other people laugh makes him feel good. Tewtiy is also physically active, and enjoys playing several sports – he is a big fan of skiing and snowboarding.
Appearance and net worth
Tewtiy is currently 22 years old. He has short brown hair and blue eyes, while his height and weight are not known.
According to authoritative sources, his net worth as of early 2020 is estimated to be more than $400,000, and is steadily rising thanks to his YouTube channels.
Social media presence
Tewtiy is quite active on several popular social media platforms, as this is very important for his career online. He launched his Twitter account in April 2014 – his witty caption reads 'Online personality, YouTuber for at least 7 people". His Instagram account has nearly 85 pictures on it – he is also running a Facebook page.
He has his own website too, which he still hasn't found the time to finish, and it only gives you the link to his main YouTube channel.