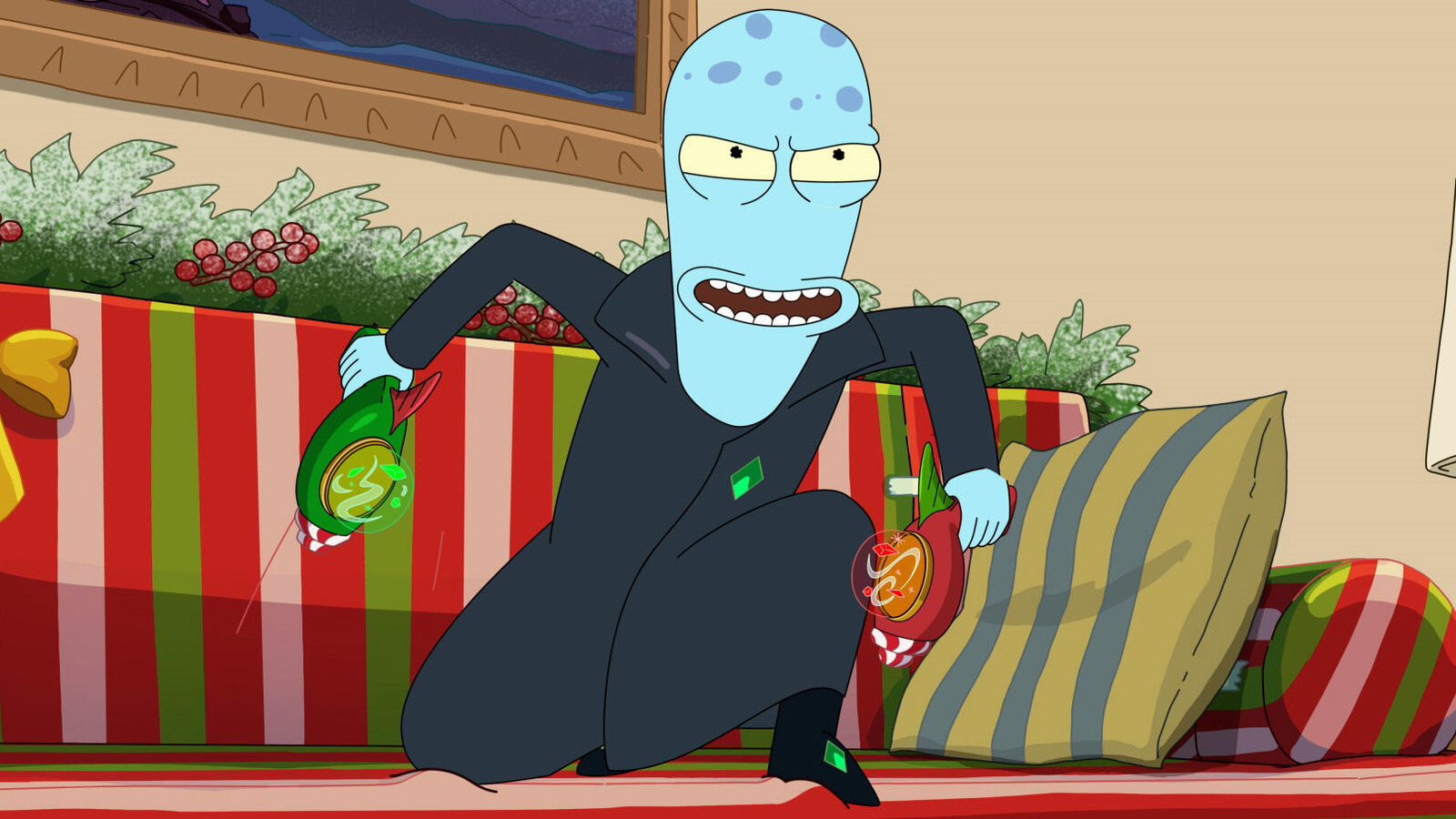 Dan Stevens is a promising choice as Korvo in "Solar Opposites." The actor's previous work includes a stint on "Downton Abbey," and he starred in FX's trippy X-Men series, "Legion." In the latter role, Stevens proved her ability to shift seamlessly between different tones, as her character was possessed by an evil entity shaping the events of her life. Stevens is also no stranger to voice acting, having been in the recording booth for roles in "Love, Death & Robots," "The Sea Beast," and more. Most notably, he played The Beast in Disney's 2017 live-action remake of "Beauty and the Beast."
It also looks like "Solar Opposites" is looking at redesigning Korvo, with Stevens looking like himself rather than trying to emulate Justin Roiland. The two couldn't sound more different, with Stevens' lush, syrupy voice being, well, the solar opposite of Roiland's signature shrill, nasal nose.
"Solar Opposites" seems to be leaning into the comedic potential of the redesign and looks set to get a few laughs out of it in Season 4. If the show works as well with Stevens as it does with Korvo, and if fans cast him in the role remains to be seen when all episodes of "Solar Opposites" Season 4 premiere on Hulu on August 14.