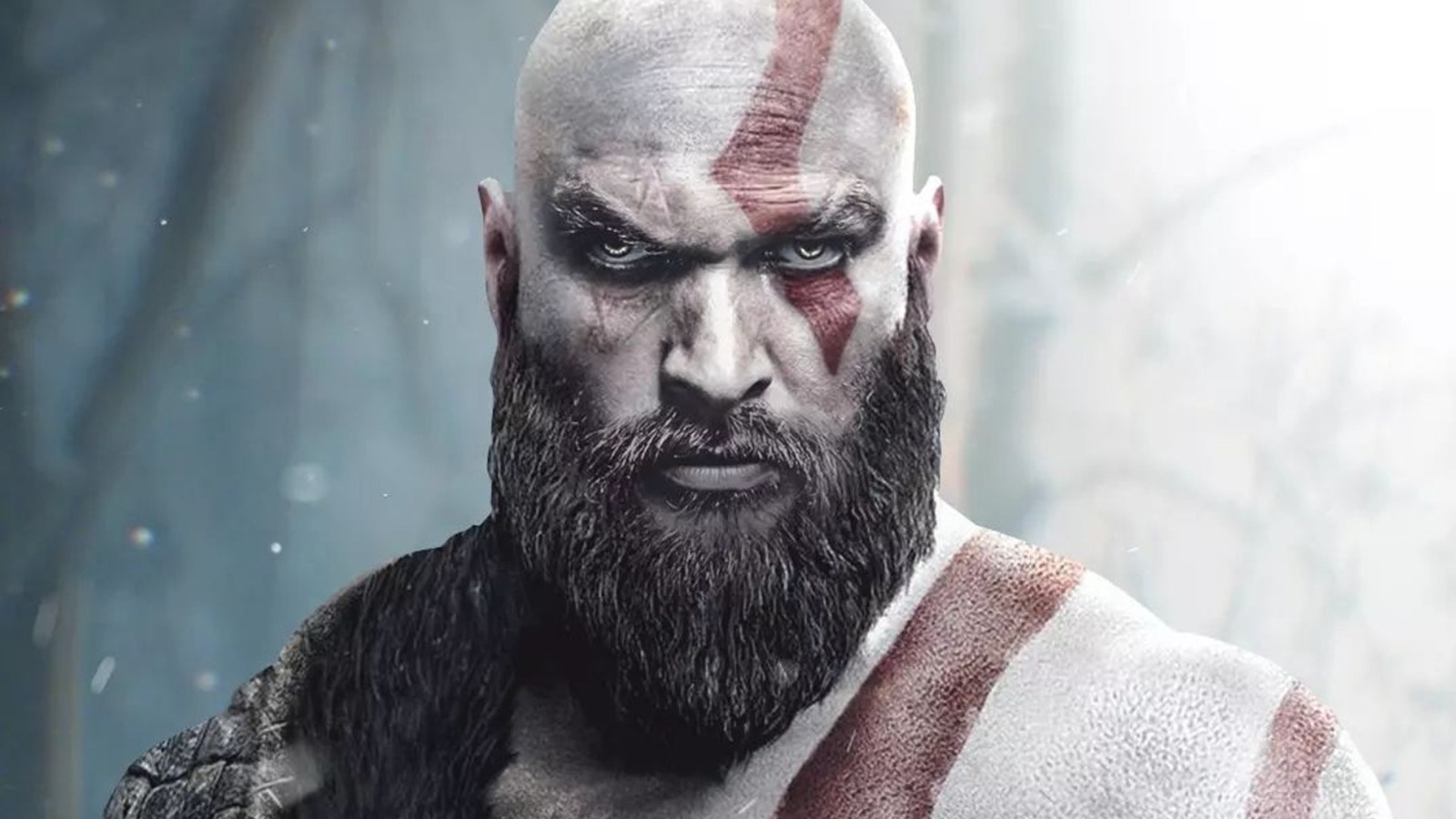 Rahal Nejraoui's digital creation shows us lucky fans a close-up of Jason Momoa as Kratos clenching his fist at chest height and glaring angrily into the camera. In the picture, he's seen wearing a single fur-lined pauldron and a bracer, just like in the 2018 soft reboot of "God of War." Were the image to be zoomed further out, and presuming that Nejaraoui's dedication to accurate detail continued commensurately, Momoa's Kratos wouldn't be wearing all that much more.
Since Kratos is a gigantic muscular man, Momoa's proportions match the character perfectly. More ideally still, Momoa shares Kratos' angular cheekbones and robust beard. The only notable difference here is that Momoa is well known for his long locks, whereas Kratos sports an ashy chrome dome … always has, always will. Maybe Momoa wouldn't mind shaving for something as cool as "God of War"?
Along with the finished design, Nejraoui posted a statement saying, "I think [Momoa] would be perfect for this role. He got acting skills, he got a great physical shape … [Momoa] can pull off the anger and the [S]partan rage of Kratos." Fortunately, the comments beneath Nejraoui's post broadly agreed with him, with a couple of users joking that the digital artist literally just posted a picture of Momoa.