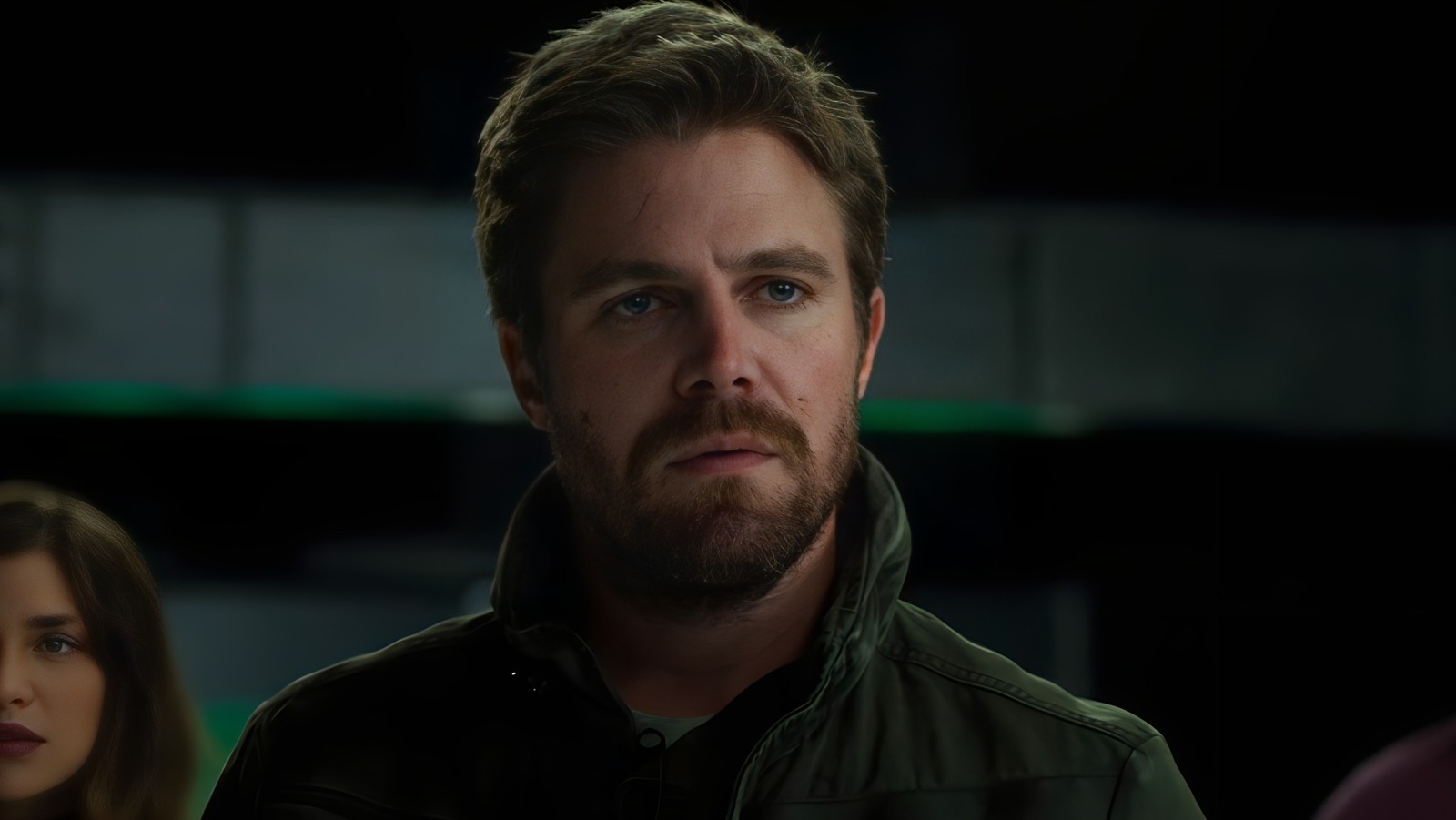 With his final appearance on "The Flash," Stephen Amell broke his promise that he would never return to the Arrowverse after the "Arrow" finale. While recreating one of his favorite scenes with co-star Grant Gustin likely played a role in his eventual return, Amell has always been a sucker to cross over with other Arrowverse properties.
"I remember it for my first appearance in 'The Flash,'" the actor said when asked by Entertainment Weekly about his most memorable Arrowverse moments. "I remember the first time Oliver and Barry got to interact with Superman for the first time and Supergirl. I mean come on. This is me feeling like a kid, a dream come true. And then Grant and Melissa [Benoist] and me going to Chicago to shoot the scenes for Ruby Rose's introduction as Batwoman was a pretty unique scenario.
Whether he wants to admit it or not, the Arrowverse wouldn't have happened without Amell, as he paved the way for The CW to explore many other superhero shows. Although he loved going through with all of them, he admits that no two sets are alike. In his interview with EW, he compared being on "The Flash" to summer camp, while "Arrow" was tied to a hard day of grueling work. Likewise, 'Legends of Tomorrow,' 'Supergirl,' and 'Batwoman' all had different vibes, so while he paved the way for them, he couldn't really offer them much advice in terms of running their shows. .