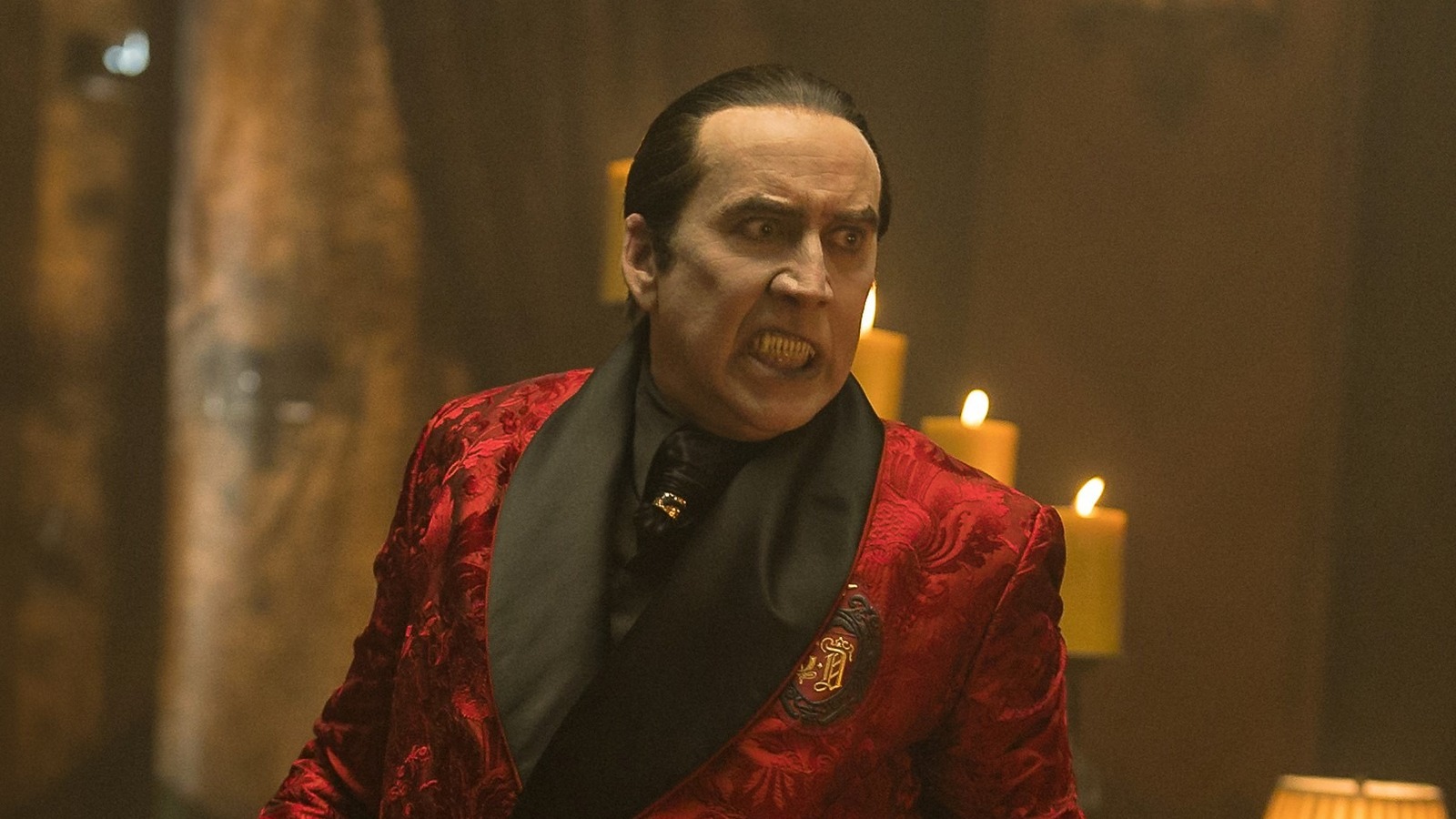 In a "Renfield" production video, Nicolas Cage noted that he was also influenced by Max Schreck's indelible performance of Count Orlok, the vampire in the 1922 silent horror film classic "Nosferatu." On top of that, Cage said his late father, August Coppola — who first showed him 'Nosferatu' when he was 5 — also found his way into his portrayal of Dracula in 'Renfield' because that he had a "strong presence" and was an "elegant man who spoke with a Mid-Atlantic accent." Ultimately, Cage's Dracula is a combination of professional and personal inspirations.
"I was trying to find other things to bring to the character, because it's been done a lot – it's been done well and it's been done less well – and I had to find what I could bring to the legacy of Dracula, in particular [because] it's a Universal movie," Cage told Looper.
Naturally, since Cage was introduced to monster movies at a very young age, he's been a huge fan of the genre. During his interview with Looper, the Oscar-winning actor took the time to show off some of his personal collection – a pair of vintage Aurora monster models of Frankenstein's Monster and Wolf Man. Cage admitted to Looper that oddly he didn't have a model for the classic character Lugosi created for Universal Pictures, but he had an inspired idea to change that. "I don't have the Dracula, so maybe Aurora will make my Dracula for their club," Cage enthused. "I would like to be invited! »
"Renfield" opens in theaters Friday, April 14. Cage's Western, "The Old Way", is available on digital video and video on demand.