Quentin Tarantino has been responsible for many memorable scenes in his long and respected film career. But there was one scene he wrote that he didn't think even he'd ever be able to surpass.
Quentin Tarantino thought he'd written an unbeatable scene in one of his earlier movie scripts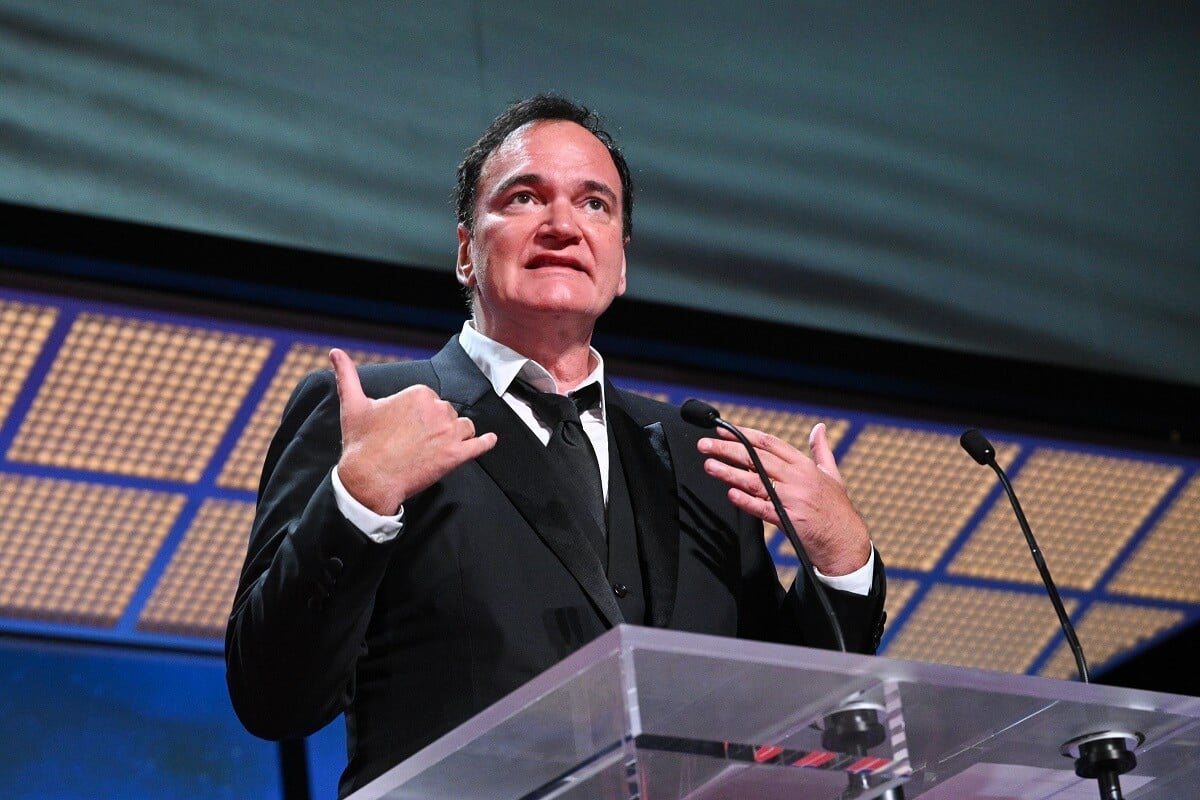 Tarantino has plenty of reasons to be proud of his work. Almost all of his films feature scenes and shots that rank up there with the best of cinema. But there was one scene he felt was special even compared to his other work. And it was a scene he didn't even direct.
After his breakthrough hit Reservoir Dogs, Tarantino wrote the crime film True Romance. He originally meant to direct the feature himself, but would soon change his mind and ended up selling the script to director Tony Scott. Scott made some tweaks to Tarantino's script, but Tarantino asserted that he was mostly pleased with the late filmmaker's version. Some of the changes Scott made was letting two characters live when they initially died in Tarantino's draft.
"'Let's just fall in love with them and stay there…I'm not doing it to be a commercial f***. I'm doing it because I love these f***ing kids, they f***ing deserve it. I can't f***ing kill them,'" Tarantino said according to IndieWire about his interaction with Scott.
And despite the minor modifications, Tarantino's writing in the script remained intact.
Tarantino's script included a Sicilian speech that managed to make its way into Scott's movie. At one point he considered that speech to be his crowning achievement.
"That was my best scene. I'm not saying it's the best scene the way it works in the movie but as far as a stand-alone scene, that was probably my best work. And I knew I would never top that," he once said in an interview with Cinemovie.
Quentin Tarantino felt he finally surpassed his 'True Romance' scene with 'Inglourious Basterds'
It took a decade and some change for Tarantino to feel he'd topped his True Romance speech. But the filmmaker believed he did with his 2009 feature Inglourious Basterds. The scene in question involved Christoph Waltz's iconic Hans Landa, who Tarantino also confided was a character he felt great pride writing.
"When I wrote him, I was aware enough to know that not only is he one of the best characters I've ever written, he's one of the best characters I will ever write," he said.
Early on in the film, the Hans Landa character is seen interrogating a French farmer. In an interview with Yahoo, he declared it as his favorite scene ever written, one-upping even his Sicillian speech.
"That was the one to beat," Tarantino said. "And then when I finally wrote that scene in Inglorious Basterds, I was like, 'Oh, I think I finally beat that one!'"
Quentin Tarantino once named the types of scenes that have no place in his cinema
Tarantino has always had a slight issue shooting sex scenes in his movies. In an interview with the Spanish magazine Diari ARA, he shared that those kinds of intimate shots serve little purpose to his cinema. They're not only a hassle to him, but also to the actors.
"And the truth is that, in real life, it's a pain to shoot sex scenes," he said. "Everyone is very tense."
Tarantino also shared that those kinds of scenes would be even harder to do in today's social climate.
"If it was already a bit problematic to do it before, now it is even more so," he added. "If there had ever been a sex scene that was essential to the story, I would have, but so far it hasn't been necessary.