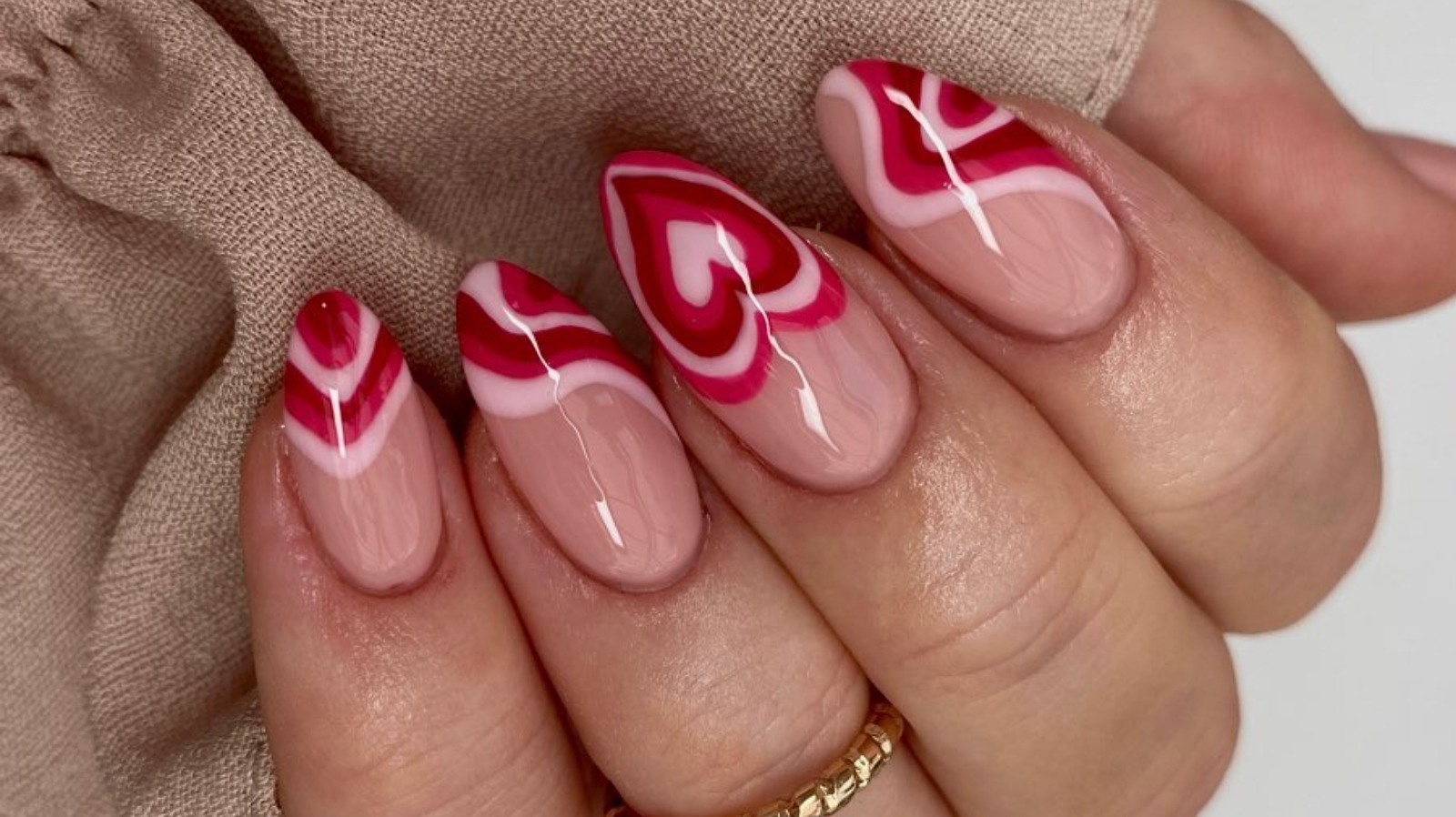 Although the Powerpuff design has Y2K roots, its retro style may have its origins in the 70s. We've seen a throwback to the retro 60s and 70s aesthetic in recent years, and this bright gradient pattern is just in time.
Even though heart and love inspired nails are by no means new, this nail design started popping up around Valentine's Day of 2021. These nostalgic bundles of red and pink hearts have taken over our timeline under gel, acrylic and even press-on sets. In no time the repeating heart pattern was everywhere and brands such as Wildflower got their hands on the design for their loyal Gen-Z fanbase.
As this nail design expanded beyond Valentine's Day, nail artists began to incorporate other elements from the show such as blue and green heart designs, the base colors of Buttercup and Bubbles. @thenailaddict even paid homage to the titular villains, HIM and Mojo Jojo, getting creative with red and purple gradient ensembles. Their design appeals to multiple Y2K trends, alternating between classic hearts, flickering "Thrasher"-inspired flames, and yin-yang patterns.
Origin of message: The list