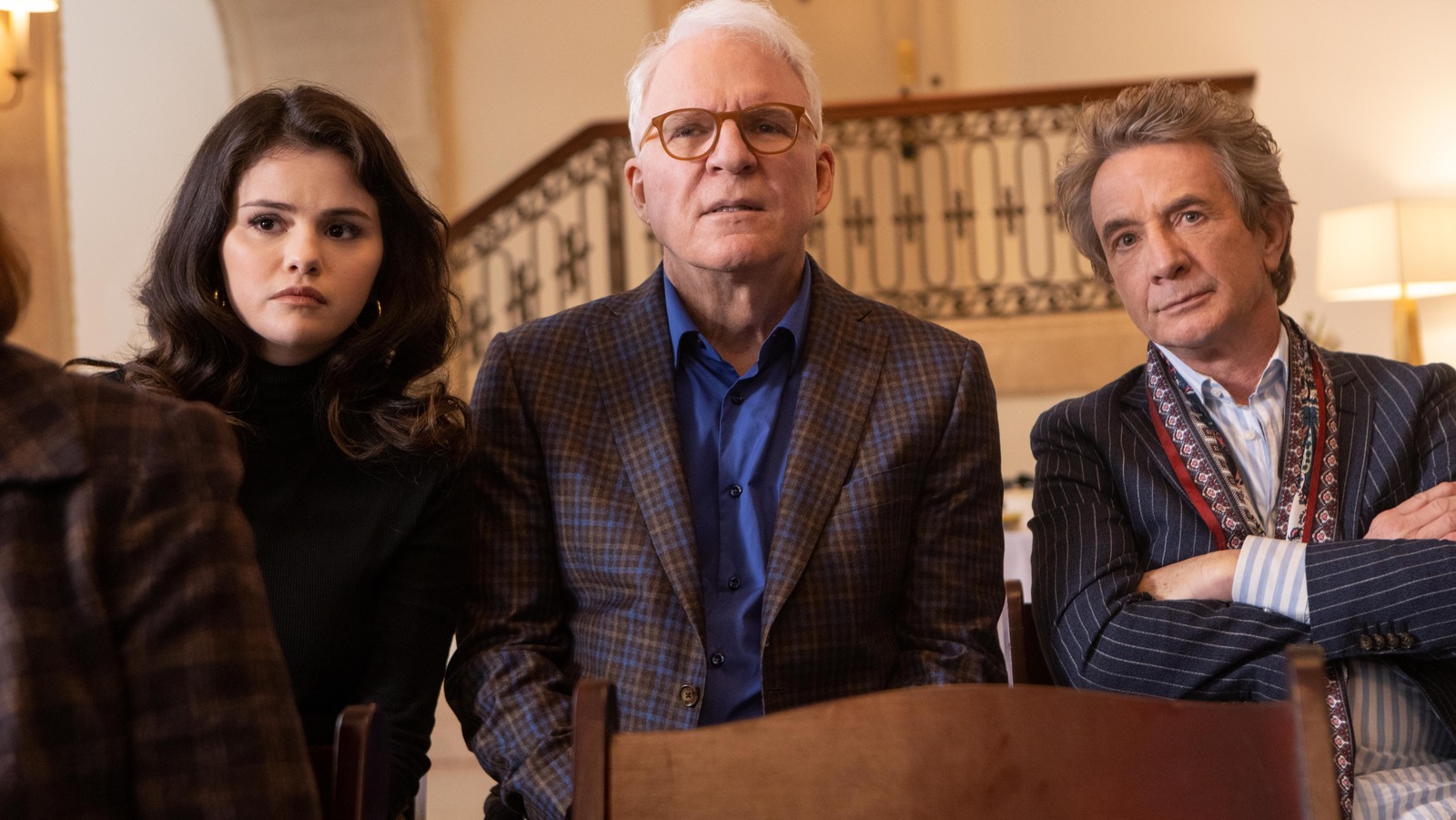 If Selena Gomez has made a name for herself on the small screen, she also has a great musical career, including two Grammy nominations. In 2022, she told Deadline's "Crew Call" podcast that she would be open to doing a musical episode, but she wants to be careful. "I love being Mabel and I love that she's an extension of me, but she's not necessarily me. Sometimes my worry – not to say I oppose it in any way – just my concern is that it might become some kind of pop star and it's clearly not Mabel," she said.
She's not the only actress with an impressive musical career. Steve Martin is a banjo master, best known for working with the bluegrass band Steep Canyon Rangers. He also helped write the music for the 2016 Broadway show "Bright Star," which is set in the era of World War II.
There are other cast members who have Broadway and film musical credits. Like his Oliver Putnam character, Martin Short has a history with Broadway, most notably in 2006's "Martin Short: Fame Becomes Me." Meryl Streep starred in film adaptations of the musicals "Into the Woods" and "Mamma Mia." She was also nominated for a Tony for her work in the 1976 play "A Memory of Two Mondays / 27 Wagons Full of Cotton". Paul Rudd performed plays on Broadway, including the 1998 production of William Shakespeare's "Twelfth Night."
According to Steve Martin and Martin Short, Season 3 of "Only Murders in the Building" is scheduled to premiere on August 8, 2023.