New Mexico would extend unpaid child care indefinitely for most children through age 5 with increased payment rates for private and public child care providers under of the proposed regulations announced on Monday.
New Mexico's current child care grants — among the largest in the nation — were launched with federal coronavirus relief money. Education officials are now grappling with financial strategies to support efforts to expand the reach and quality of child care in a state with low labor force participation rates and high rates of child poverty.
In April 2022, New Mexico expanded eligibility and removed co-payments for child care assistance to families earning up to four times the federal poverty rate, or about $120,000 for a family of four. But the provisions are due to expire in August.
CHILD CARE TROUBLES CONTINUE AS MANY RETURN TO NORMAL AFTER PANDEMIC AMID STAFF SHORTAGES AND ILLNESS
The regulatory change proposed by the Department of Early Childhood Education and Care would extend these guidelines and ensure that service taxes on childcare assistance are not paid by parents. Future copayment changes would include three months' notice to parents before the changes take effect.
Enrollment in the assistance program has increased over the past year by nearly a third to about 19,340 children under age 6, according to the department. Children 6 and older receive financial assistance for preschool and after-school programs.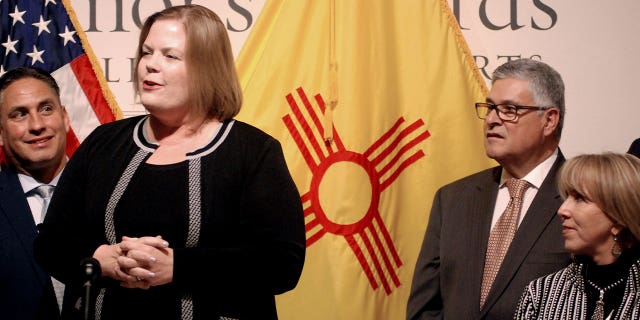 Around 72,000 children in 43,000 families are eligible for childcare support under the current rules.
The proposal can still be modified in response to written comments and at a public hearing in June. The changes are part of a push by Governor Michelle Lujan Grisham to remove financial barriers to a range of child care services, from child care to private daycare for toddlers, to kindergarten in public schools and after-school programs.
CLICK HERE TO GET THE FOX NEWS APP
Details of payment rate increases for child care providers have not been finalized. New Mexico has a reimbursement formula that focuses on the local cost of running child care businesses, instead of the market rate of what parents can pay.
Increased state spending on early childhood education is backed in part by an approximately $2 billion trust backed by taxes on oil and natural gas production and investment income.
Additionally, 2022 voters approved an increase in annual withdrawals from the state's permanent land-grant fund to pay for early childhood education initiatives.