• Natalia Taylor is an American YouTuber and model born in Cincinnati, Ohio
• She is bisexual and has been in a relationship with fellow YouTuber Anna Campbell
• She is best known for her YouTube channel with over 1.3 million subscribers
• Natalia is also a semi-finalist in the Miss COED 2016 contest
• She has an estimated net worth of over $400,000
 
Natalia Taylor Wiki Biography
Natalia Taylor was born in Cincinnati, Ohio USA, on 26 June 1996, so under the zodiac sign of Cancer and holding American nationality – she is popular for her YouTube channel onto which she uploads videos featuring herself telling stories.
Childhood and education
Natalia grew up wanting to become a model, and her grandmother was the one who supported her the most, as she took her to her first modelling competition when she was only 12 years old. Natalia was also very interested in studying and was one of the best students in her high school – she was also very popular there thanks to her attractive looks, and to the fact that she was already a somewhat recognized model.
Posted by Natalia Taylor on Tuesday, November 15, 2016
Natalia can rarely be heard talking about her parents, as she has had some problems with her father in the past – she doesn't seem to have any siblings as she hasn't spoken about any brothers or sisters. After she matriculated from high school, Natalia enrolled at the University of Cincinnati to study nuclear medicine, but it appears that she hasn't graduated yet – she is also a member of the Gamma Phi Beta sorority.
Career of a model
Natalia's modelling career began when she was 12 years old, and attended her first modelling contest – she didn't win it but was runner-up, which motivated her to keep working on her modelling career.
She steadily became recognized in the modelling industry, and has so far posed for numerous popular brands and companies, however, she seems to be more focused on her YouTube career. Her biggest achievement when it comes to modelling is being a semi-finalist in the Miss COED 2016 contest.
Career of a YouTuber
Natalia's online career began the moment she launched her YouTube channel, on 6 December 2015, and there are currently more than 1.3 million people subscribed to it, and it counts over 51 million views of all her videos combined.
Natalia quickly uploaded her first video onto her channel, and then her second 'questions and answers' video two days after that – during her 'questions and answers' session, she took video questions from Snapchat, and answered all of these so that her fans could get to know her.
On 15 January 2016, Natalia began uploading videos in which she tells stories connected to her life – the first video featured her telling about her experience in college with a Ouija board. The video was loved by her fans, and she rapidly started gaining subscribers, which encouraged her to make new videos and build her online fanbase.
Natalia is also uploading videos onto the "Trash" YouTube channel, which is a collaboration channel between a few popular YouTubers – she uploaded her first video on 16 October 2016, and is scheduled to upload videos there every Sunday. She also became friends with another YouTuber who is part of the same channel named Anna Campbell – the two have often featured each other in videos.
Natalia's kidnapping story
On 18 September 2016, Natalia uploaded a video onto her YouTube channel stating that she was kidnapped by her schizophrenic father when she was younger. The video quickly became her most popular, however, many people believed the story to be fake, and claimed that Natalia was lying just to get more subscribers.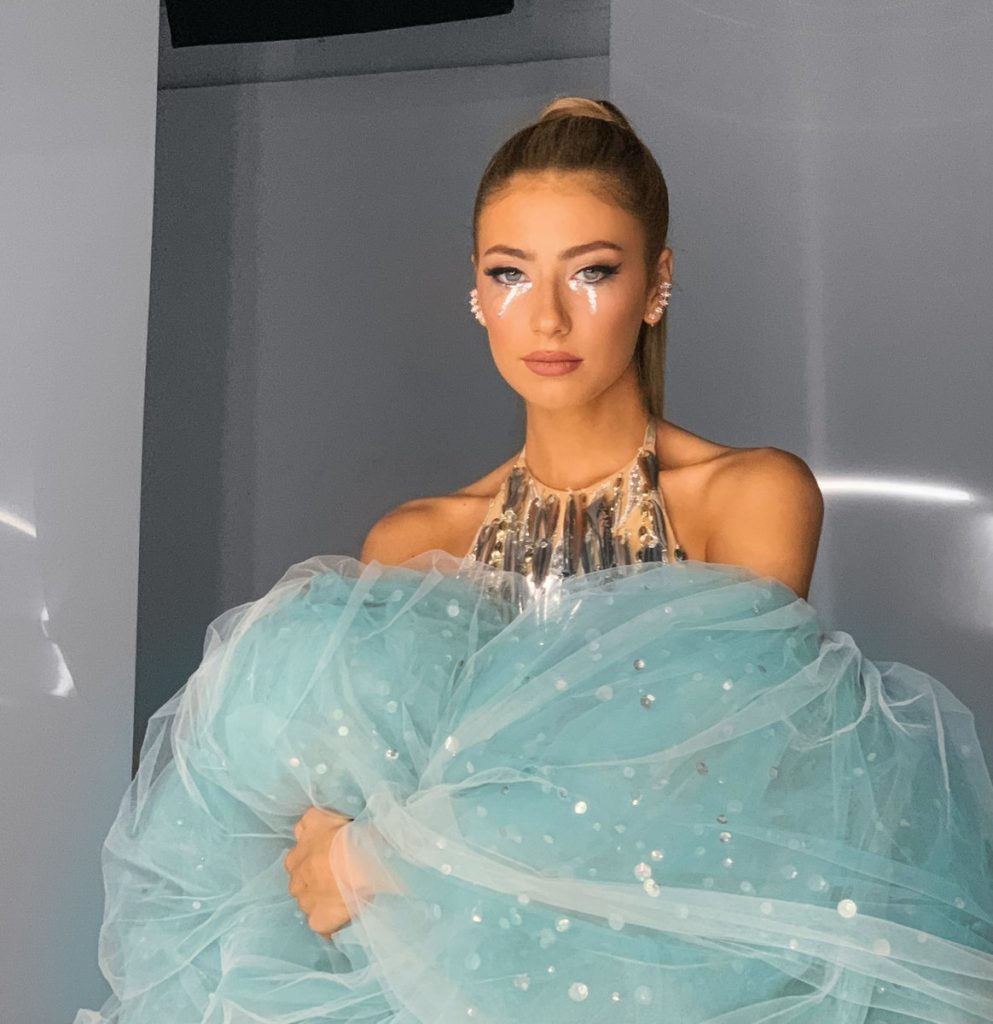 In the next ten days, Natalia answered her fans' questions regarding the matter and showed evidence to prove that she was indeed kidnapped by her father, while also showing proof that he is suffering from schizophrenia. However, after a couple of days, she decided to delete the video.
Love life and relationships
Natalia is the kind of person who prefers to keep her private matters to herself, but she has still shared some details regarding her love life with the public.
Natalia has gone public and stated that she is bisexual.
She has known this since she was a teen, as she was attracted to some of the girls from her high school but wasn't certain, and therefore decided to wait for some time to pass just so she could be sure. She dated Anna Campbell in 2016 whom she worked with on the "Trash" YouTube channel. The two were together for more than half a year before calling it quits for reasons Natalia hasn't shared with the public.
Natalia hasn't talked about any of her other relationships, however, some of her fans have stated to have seen the popular YouTuber hand-in-hand with a female Instagram star in the streets.
Even though these same fans have been asking Natalia on the internet on a daily basis about her current relationship status, Natalia seems not to be interested in answering their questions, and is keeping such matters to herself. Judging by her social media accounts and her secrecy, Natalia currently appears to be single, hasn't married, and doesn't have any kids.
Who is Anna Campbell? Natalia's ex-girlfriend
Anna Campbell was born in Boston, Massachusetts on 25 January 1993, so under the zodiac sign of Aquarius and holding American nationality – she is popular for her YouTube channel onto which she mostly uploads comedy videos related to mental health.
Anna grew up an only child with her mother, who is a lung cancer survivor. She is bisexual just as Natalia, and has also dated two other female YouTubers. Ellosteph and Pendergraff.
Anna launched her YouTube channel on 6 January 2007, and there are currently nearly 400,000 people subscribed to it, which also counts over 30 million views of all her videos combined – her caption reads 'Inspired by the fear of being average.' She first began uploading her lip syncing videos, and then switched to making comedy videos – one of her most viewed videos is entitled "The Trick to Being Skinny", viewed more than 2.3 million times so far.
Anna is currently working as a mental health specialist at a psychiatric hospital, and can be found on her Instagram account which is currently followed by more than 110,000 people.
Hobbies and other interests
Natalia does numerous things in her free time, and is always on the move as she doesn't enjoy just sitting and doing nothing.
Natalia loves being in front of the camera and to pose for magazines, but she does modelling for fun and doesn't see it as her main job. Instead she prefers her YouTube career, as she enjoys storytelling and connecting with her fans, well, at least some of them. She is somewhat of an artist as she likes to paint, and is rumored to be a great painter although her fans haven't had a chance to see any of her works. S
he enjoys travelling too, and being in nature, and often goes camping in the woods with her friends – they do more of a 'fancy' type of camping as they don't simply toss their tents on the ground, but rather bring all the things they need including mattresses, blankets, barbeques, etc. Natalia is a big lover of animals and would love to have a pet dog, but currently has numerous obligations and knows she wouldn't be able to take good care of her pet.
Appearance and net worth
Natalia is currently 23 years old. She has long blonde hair and blue eyes, but her height and weight are not known. According to authoritative sources, her current net worth is estimated to be more than $400,000, and is steadily rising thanks to her modelling career as well as her YouTube channel.
You ever have one of those bad days where you completely break down in the car? ? Well that was me today so I asked Zach to get a napkin out of the glove box. There were no napkins. Only tampons. So there I was. Driving around, wiping my tears with a tampon. Sobbing. pic.twitter.com/kVJ4a4L7BL

— Natalia Taylor (@natalia_taylor_) January 4, 2020
Social media presence
Natalia is active on all the popular social media platforms, as this is very important for her career of an online personality.
She launched her Twitter account in August 2015, and has tweeted nearly 3,800 times. Her Instagram account is currently followed by nearly 200,000 people, while she's uploaded more than 530 pictures onto it – her caption reads 'John 13:7' which is "Jesus replied, "You do not realize now what I am doing, but later you will understand." Natalia also has a Facebook profile, but seems to be using it just to keep in touch with her friends and family.