Following the bogus request for customers of the defunct gold company, Menzgold, to pay a huge sum of GH¢650 for verification in order to determine if there will be paid or not, netizens online have called Nana Appiah Mensah and his firm for what they are – a scam!
Twitter has caught fire with many now coming to terms with the realization of NAM1 trying to re-scam his customers.
For over 4 years, NAM1 and his bogus company have held millions of monies belonging to the common Ghanaian, who sadly invested in his Ponzi scheme.
Hoping for a day of redemption, Nana Appiah Mensah has poured salt in the sour of these aggrieved customers as he demands that they pay extra huge sum of money to have their money paid back to him.
Check out some reactions below:
@BongoIdeas:
In any serious country, NAM 1 will be behind bars by now. Having the audacity to charge customers ghc650 again shows how the scammer is connected to political power!
@AnnanPerry:
NAM 1 is only enjoying the uselessness of this current government for not doing anything about the issue. Such issue deserves daily prosecution but has been adjourned 35 times and he's here chatting anyhow.
@AnnanPerry
NAM 1 is officially and certified fraud. Answer straight question, see where he's passing. Ah
@1realgadafi
In a just nation, NAM 1 would be in jail already. Charging customers GHC650 again just shows his political ties!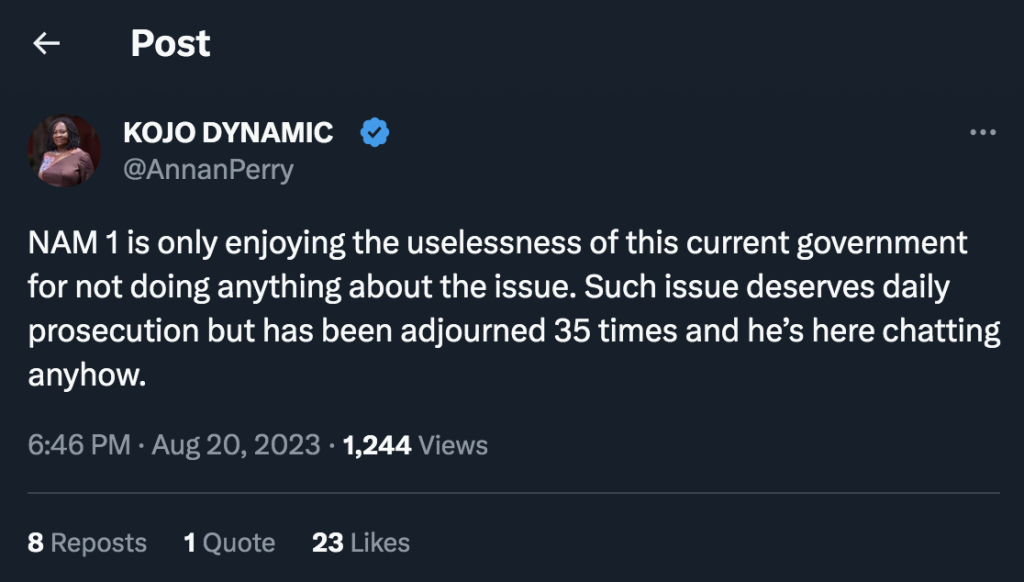 Source: OccupyGh.com 
Tap To Join Our WhatsApp Community
Related