Lawyers representing the migrants suing Florida Governor Ron Desantis for transporting them to Martha's Vineyard months ago have filed a new motion to keep the litigation in Massachusetts.
Lawyers for the group of about 50 migrants, mostly from Venezuela, want a judge to reject changing the trial location to Florida, according to the Boston Herald.
"Defendants chose to send class plaintiffs to Massachusetts, and Martha's Vineyard in particular, because they believed it presented the ideal conditions to abandon individual plaintiffs, catch a small community off guard, generate the most coverage media and harm their political opponents," the motion said.
While DeSantis, his administration and private companies would have helped coordinate the transport of migrants from San Antonio, Texas, briefly to Florida and then to Massachusetts Island last September, they wanted to "protect litigants, witnesses and the public against unnecessary and costly inconvenience, "they could have chosen to forgo this scheme and leave the individual plaintiffs entirely alone," the migrants' attorneys wrote in court documents filed last week in U.S. District Court in district of Massachusetts.
FLORIDA BILL RELEASES $12M FOR DESANTIS MIGRANT RESETTLEMENT PROGRAM MONTHS AFTER MARTHA'S VINEYARD THEFTS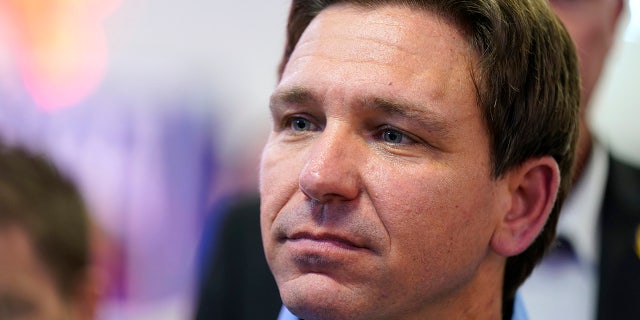 "Instead, the defendants fabricated this stunt from start to finish – recruiting individuals in Texas to highlight an issue believed to affect Florida, choosing the island where former President Obama owns property – and now feign outrage that they should be held accountable for their actions and can be held accountable in the district they targeted," they added.
Lawyers for the DeSantis administration argued that Massachusetts state law allowing courts to obtain personal jurisdiction over out-of-state defendants does not apply to state government entities, noting that the Republican governor and the other defendants would be subject to an "appearance charge" because they are more than 1,300 miles away in Florida.
DeSantis' team further argues that Massachusetts has a "minimal" interest in adjudicating the dispute, and that the District of Massachusetts does not have jurisdiction over the defendants in the State of Florida "for the independent reason that the Sovereign immunity prohibits Massachusetts from dragging a sister state and its officials through Massachusetts courts."
"Certainly the planes landed in Massachusetts. But the plaintiffs' claims all arose before the plane landed," attorneys representing DeSantis' administration wrote in court papers.
'CLOSE THE BORDER IMMEDIATELY': DESANTIS RESPONDS TO MIGRANT OVERFLY Amid END OF TITLE 42 PANDEMIC MEASURE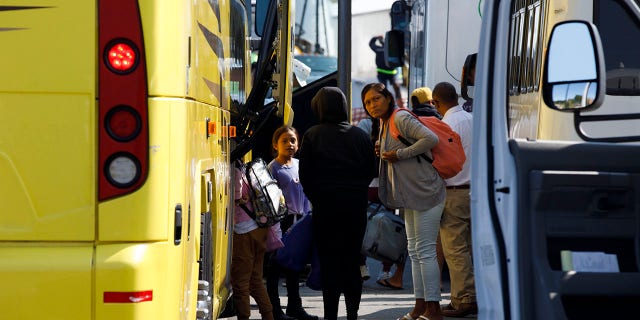 The original lawsuit charged DeSantis with conducting a "fraudulent and illegal scheme," breaking federal law and violating constitutional rights. It alleges that the Republican Governor of Florida and his Secretary of Transportation, Jared Perdue, interfered with "the orderly administration of the federal immigration system."
"The defendants and their unidentified accomplices devised and executed a premeditated, fraudulent and unlawful scheme centered on exploiting this vulnerability for the sole purpose of advancing their own personal, financial and political interests," he says.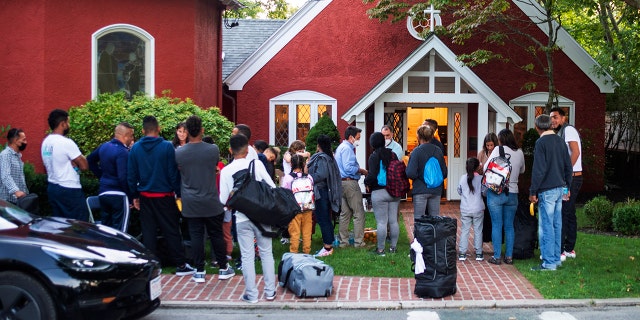 Also last week, DeSantis signed Senate Bill 1718, an immigration bill approved by the Republican Legislature "to combat the dangerous effects of illegal immigration caused by the federal government's reckless border policies. ". The legislation makes the use of E-Verify mandatory for any employer with 25 or more employees, imposes enforceable penalties on those who employ illegal immigrants and toughens penalties for human trafficking.
The bill also prohibits local governments from issuing IDs to illegal immigrants, invalidates ID cards issued to illegal immigrants in other states, and requires hospitals to collect and submit data on the costs of the provision of health care to foreigners in an irregular situation.
The legislation also allocates $12 million to continue the "Unauthorized Alien Transportation Program" to relocate illegal immigrants to sanctuary jurisdictions.
CLICK HERE TO GET THE FOX NEWS APP
The initiative began with flights to the liberal enclave of Martha's Vineyard, Massachusetts, which had touted broad support for sanctuary policies. Local leaders were quick to claim that the wealthy islanders did not have enough resources to support the migrants, who were bussed to a military base on Cape Cod. The move was intended to challenge Democrats' hypocrisy toward asylum seekers and protest federal immigration policy under the Biden administration.