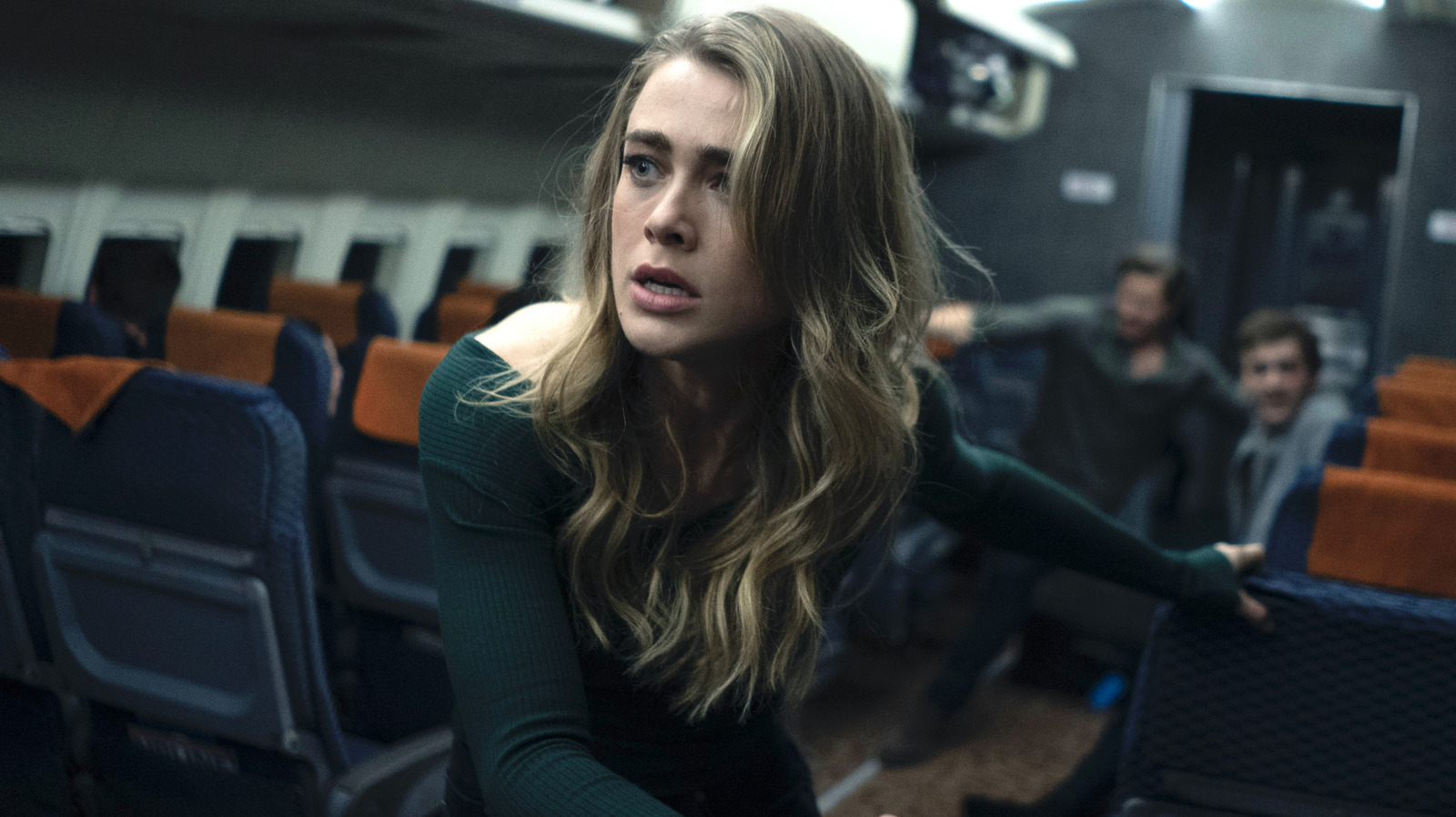 Everything is going pretty well for Melissa Roxburgh's Michaela Stone in the "Manifest" finale. In the episode's final act, Michaela finds herself transported with the rest of the show's last survivors to the day they all disappeared on Flight 828. However, instead of disappearing for five years, the flight lands safely and everyone on board has a second chance. Following this discovery, Michaela reunites with her previously deceased husband, Zeke (Matt Long), hops into his cab, and begins what viewers are led to believe will be a very happy and hopefully long life with him.
Michaela isn't the only "Manifest" character to reunite with a lost loved one, either. His brother, Ben (Matt Dallas), is also reunited with his deceased wife, Grace (Athena Karkanis). With that in mind, it's not hard to see why Dallas sees the end of "Manifest" as ultimately optimistic. "With Ben, and with many other characters, I don't see this as an end, but as a new beginning," the actor told TV Line.
In an interview with Netflix about the 'Manifest' finale, Dallas also remarked, "I think this is the right ending for these characters. And I cried a lot. Meanwhile, in the same Netflix interview, Roxburgh said, "It's a big episode. I don't think the fans will be disappointed at all, but for us as actors it was very emotional. .
As personally affected as she was, however, Roxburgh says she still thinks the "Manifest" finale brings the series' story to a satisfying conclusion. "It was just nice, like a good goodbye," the star observed.