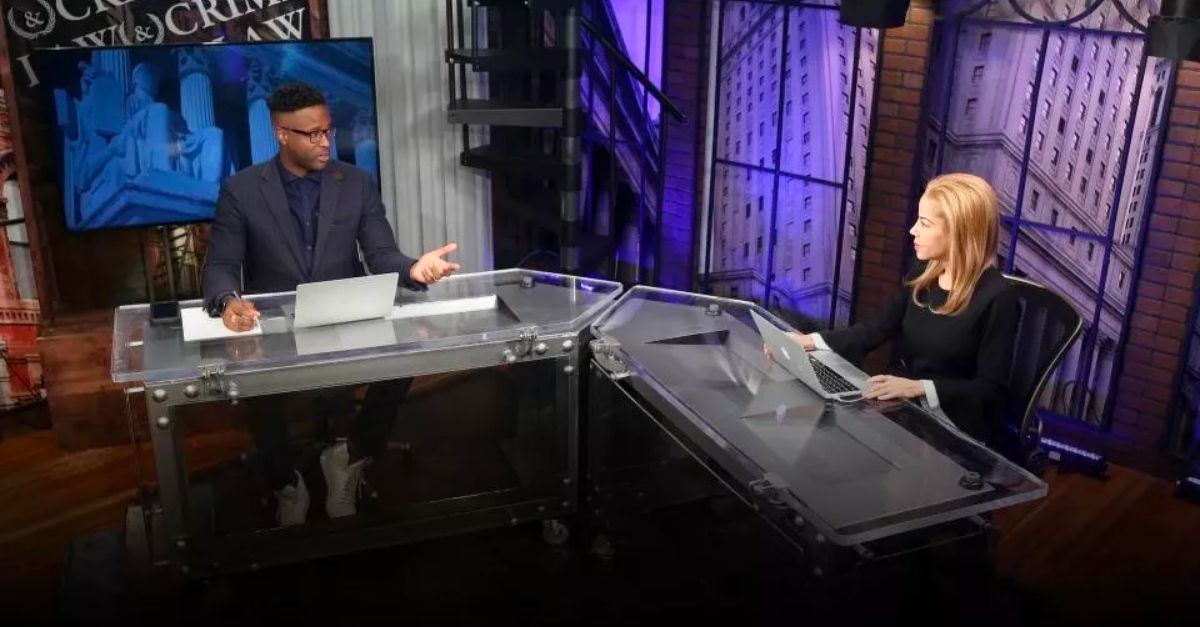 Law&Crime, the largest legal and criminal crime network, announces its recent agreement with the National Content & Technology Cooperative (NCTC), which will make the network available to approximately 700 NCTC member cable and broadband operators and of their viewers.
The new agreement, which runs through 2026, allows all members to provide not only Law&Crime's live trial network, but also its vast library of on-demand video content.
After major deals with Dish and Verizon Fios, Law & Crime quickly expanded its cable distribution and recorded record viewership with big lawsuits including Johnny Depp, Alex Murdaugh and Gwyneth Paltrow. During Johnny Depp's trial alone, Law&Crime garnered over a billion views across all platforms, with over 3.5 million concurrent viewers watching the verdict alone.
NCTC operates as a purchasing organization for programming, broadband solutions, wireless and hardware for its member companies. Approximately one-third of all homes and businesses in North America use NCTC member services, providing Law&Crime with the potential for significant audience opportunities on NCTC member platforms.
"Our agreement with NCTC is another important step in continuing our rapid expansion," said Andrew Eisbrouch, Chief Operating Officer and General Counsel of Law&Crime. "We look forward to bringing our engaging and unique content to more audiences than ever before."
In addition to this new agreement, Law&Crime Network will continue to be available on its current cable distribution and most major OTT platforms. More information on where to watch can be found here.
ABOUT THE LAW&CRIME NETWORK
From high-profile cases to the most compelling local trials, Law&Crime is the leading network providing daily live trial coverage as well as expert legal commentary and analysis. Created by TV's top legal commentator and lawyer, Dan Abrams, and backed by A+E Networks, Law&Crime is dedicated to exploring the ever-intriguing world of law while delivering original crime stories and legal programming to a large cross-platform audience. . Law&Crime is available on basic cable plans in most states nationwide and on major OTT services including Youtube TV, fuboTV, Sling, Philo, Vidgo, Xfinity, XUMO, and TV Plus, among others.
ABOUT CNTC
The National Content & Technology Cooperative (NCTC) is a Kansas-based nonprofit corporation that operates as a programming, broadband, wireless, and hardware purchasing organization for its member companies serving one-third of the connected households in the United States and its territories. NCTC seeks to maximize current and future opportunities to ensure the profitability, competitive stature and long-term sustainability of its member companies. The NCTC represents nearly 700 independent cable and broadband operators across the United States in programming and technology acquisition. The NCTC is actively working to help network providers and vendors evolve their business models to deploy new video/data solutions to adapt to changes in the media landscape. For more information, visit their website.
Law&Crime press contact:
Cameron Gurley
[email protected]
(646) 660-8642
NCTC press contact:
Pam Gillies
Vice President of Marketing and Communications
E-mail: [email protected]
Phone: 720-594-8085
Do you have a tip we should know? [email protected]