Law&Crime, the largest legal and criminal crime network, announces the premiere of its new YouTube series, Programming. Featuring wild and never-before-seen crime-fighting moments, Programming is for the millions of fans of the signature content network, Crime in Action.
The show will air weekly, starting Sunday, June 18 at 4 p.m. ET, and will give viewers a fresh take on moments of outrageous criminal activity captured on film.
Programming spotlights footage from dash cams, drones and surveillance video, offering a close and quick look at crime scenes ranging from shocking to downright ridiculous. In addition to giving viewers insight into criminals caught red-handed, the show shines a light on the hard work of law enforcement professionals.
The first Sunday of Programming is the latest in a series of significant YouTube expansions and acquisitions by Law&Crime, which recently secured the rights to broadcast other hit shows on its channel, including The disturbing truth, COPS reloaded And Annie Elise x 10 to life.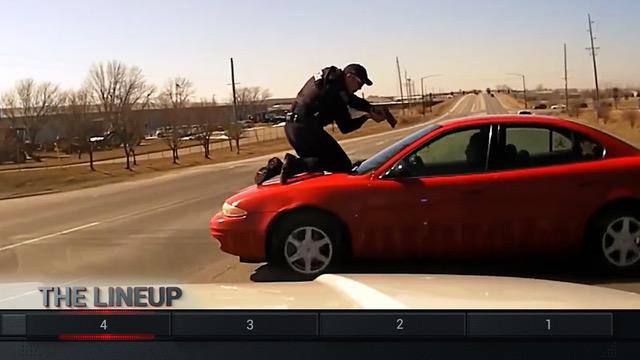 Law&Crime's YouTube channel recently reached 4.8 million subscribers. After its successful coverage of the high-profile trials of Alex Murdaugh and Johnny Depp, the channel has become the go-to place for live trial footage, with 2.4 billion total video views and an average of over 100. million views per month.
Viewers can subscribe by visiting the Law&Crime YouTube channel here.
ABOUT THE LAW&CRIME NETWORK
From high-profile cases to the most compelling local trials, Law&Crime is the leading network providing daily live trial coverage as well as expert legal commentary and analysis.
Created by TV's top legal commentator and lawyer, Dan Abrams, and backed by A+E Networks, Law&Crime is dedicated to exploring the ever-intriguing world of law while delivering original crime stories and legal programming to a large cross-platform audience. .
Law&Crime is available on basic cable plans in most states nationwide and on major OTT services including fuboTV, Sling, Philo, Vidgo, Xfinity, XUMO, and TV Plus, among others.
Got a tip we should know? [email protected]