• Born in 1986 in Houston, Texas
• Attended Klein Forest High School and has two degrees from Louisiana State University and Augusta State University
• Married to professional golfer Patrick Reed in 2012 and has two children
• Former nurse and caddy who has a net worth of over $500,000
• Private life often criticized by Patrick's parents and portrayed as a 'WAG' in the media
 
Who is Justine Karain?
Justine Karain was born in Houston, Texas USA, on 19th of December 1986. A nurse and then caddy, Justine caught the attention of the public by marrying successful golfer Patrick Reed in 2012.
Justine Karain's Bio: Early Life and Education
The private life of Justine Karain before her marriage with Patrick Reed is pretty well unknown. She was born into a high-class family, and was always very close to her brother Kessler Karain; she has a sister as well, Kristiane.
Justine Karain Bio: Meet New WGC-Cadillac Champ Patrick Reed's Wife, Justine KarainRead more:http://www.jobsnhire.com/articles/8926/20140310/justine-karain-bio-meet-new-wgc-cadillac-champ-patrick-reeds.htm

Posted by Jobs & Hire on Monday, March 10, 2014
During her high school years, Justine was doing great in sports, as a soccer player and an excellent swimmer at Klein Forest High School, where she even helped the foundation of the women's golf team. Although very talented in sports, Justine decided that she didn't wish to be a professional athlete, but to be a nurse. Justine now has two degrees – her first was for Health Service Administration at Louisiana State University, and her second is in nursing, from Augusta State University.
Career and Net Worth
After getting a degree in nursing, Justine pursued a career in medicine, however, due to her relationship with Patrick, she soon became a caddy instead, after they married, and remained in that position for two years, able to go with Patrick to tournaments wherever he traveled, but not just as his wife. Soon after their son was born, Justine quit her job as a caddy and offered it to her brother.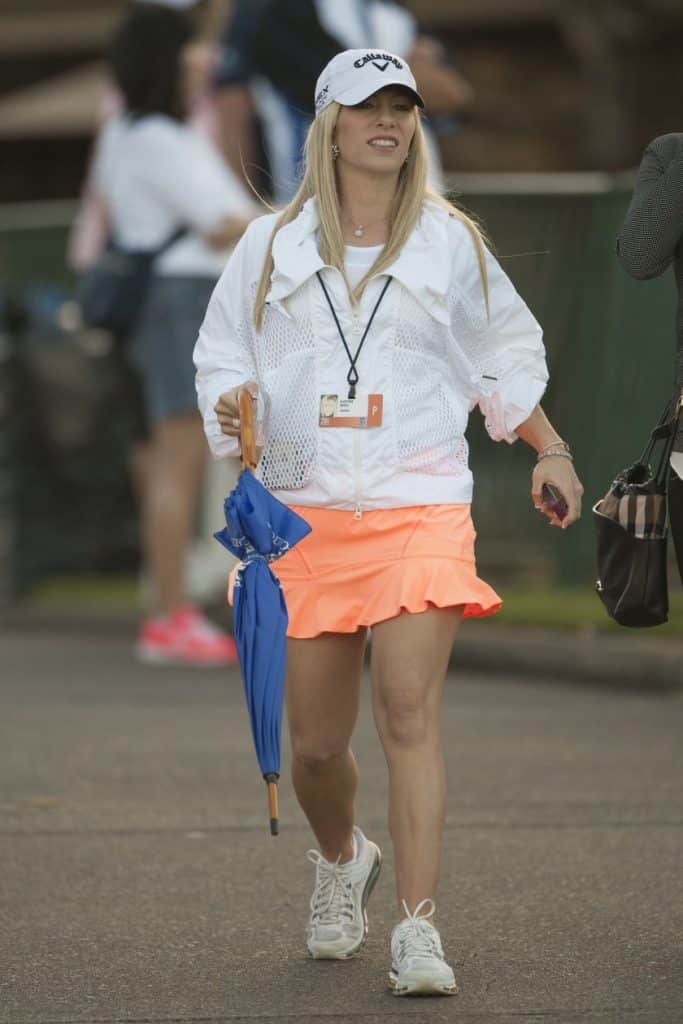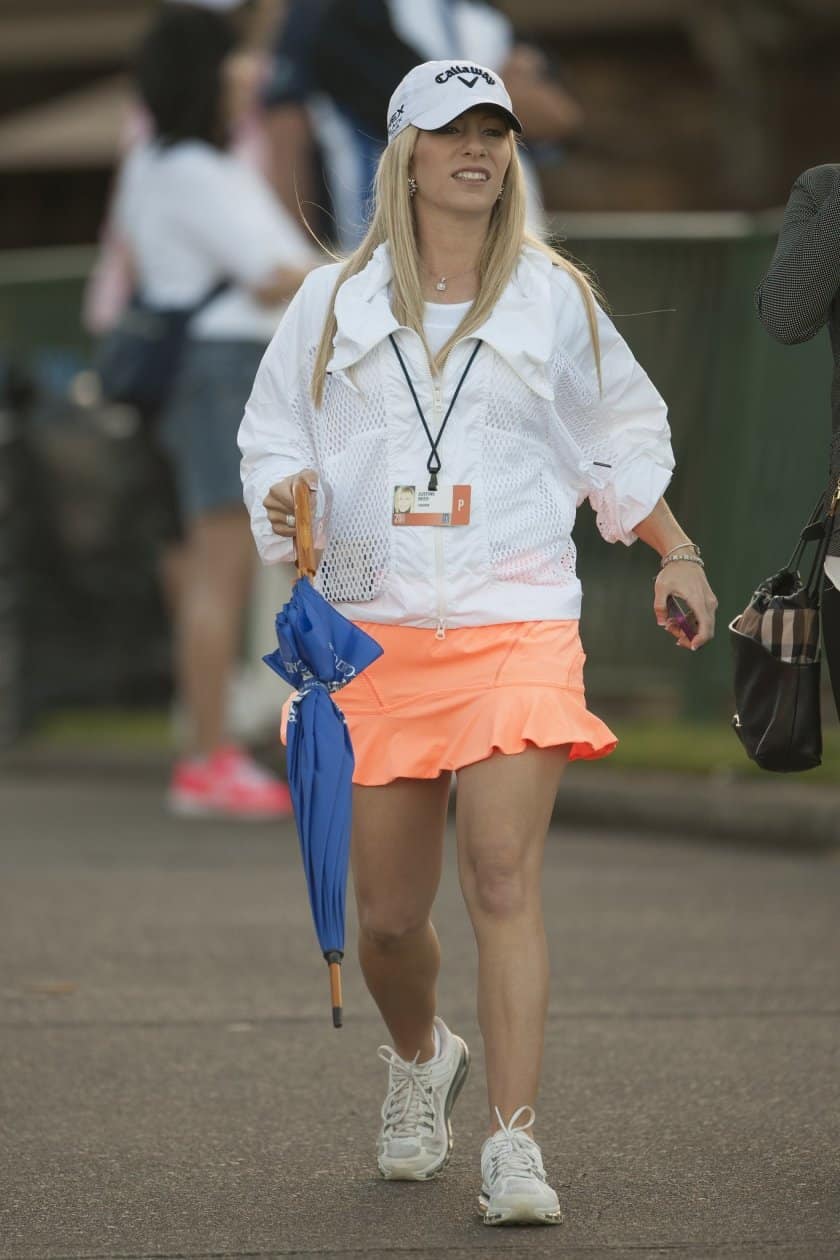 Even though Justine could have anything she wanted without working a single day of her life, thanks to her stable family background and her husband's income from his professional golf career, she recreated a career of her own. As a nurse she could earn around $70,000 per year, but as a caddie she was earning approximately $2,000 per week. Her net worth as of 2020 is estimated at over $500,000, and that of her husband Patrick at over $9 million.
Currently, Justine is not working, and is dedicated to her children and being a support to her husband.
Private life
Before she married to Patrick, Justine started as his caddy during the qualifying rounds in La Quinta, California. Patrick is a popular professional golfer, playing in the PGA and European Tours. In 2014 he won the WGC-Cadillac Championship, and the Masters Tournament in 2018. Patrick is famous for his nickname Captain America, as he achieved further success in representing the US in team events.
Justine met Patrick at Augusta State University, to where he transferred from the University of Georgia, for reasons unknown, however, it seems that he had a very bad reputation, with allegations that he was stealing money and possessions from other players. Justine is four years older than Patrick, but regardless, after three years of dating, they married on 21st of December 2012 at a private location which wasn't revealed to the public, after just a two month engagement.
Their first child, daughter Windsor-Wells was born on 22nd of May 2014, and their second child, son Barrett Benjamin on 6th of December 2017. There haven't been any scandals which would involve their names, no affairs or any kind of marriage crisis; the couple seem to be living in a stable and a happy relationship.
The only problem they had publicly disclosed was that Patrick's parents didn't support his marriage to Justine, saying that they were too young to marry, and that Patrick, being four years younger than Justine was being manipulated by her.
Happy Father's Day to all the dads out there! My children are such a blessing in my life. pic.twitter.com/WhBaIwkE7P

— Patrick Reed (@PReedGolf) June 17, 2019
Additionally, they did not like the fact that Justine said on social media multiple times how Patrick's parents abused him mentally and psychically, and were only looking at him through the money he could earn and give to them. Even today, she does not have a relationship with them, and has publicly criticized them for their attitude. His parents were not invited to their wedding and they do not speak with Justine to this day.
By some media, Justine is portrayed as a 'WAG', a term used to describe wives of popular sportsmen which usually do not work and their main task is to look pretty. In 2014, Justine had suffered a seizure while in the bath tub which caused her to almost drown. Luckily, with the help of her husband's rapid reaction, she recovered quickly.
Justine Karain's Body Measurements, Height and Weight
Justine is the epitome of a classical American beauty. She has long blonde hair and blue eyes. Her vital statistics, height and weight are yet to be disclosed, however, she is undoubtedly fit, as she presents on the occasions when she appears in public.