House Judiciary Chair Jim Jordan, R-Ohio, is setting his sights on five individuals who attended an October 2022 meeting with the lead Hunter Biden prosecutor as Republicans dig into a since-collapsed plea deal struck between President Biden's son and the Justice Department.
"We're going to pursue that, I think, just as soon as we can," Jordan said on Tomi Lahren's "Outkick" show Thursday evening. 
Jordan, along with House Oversight Chair James Comer, R-Ky., and Ways and Means Chair Jason Smith, R-Mo., opened an investigation into the Justice Department's handling of tax and firearm-related charges against Hunter Biden late last month. 
CNN'S DANA BASH DECRIES DOJ LACKING 'HUMANITY' FOR 'STRINGING ALONG' HUNTER BIDEN: 'THAT'S NOT REALLY FAIR'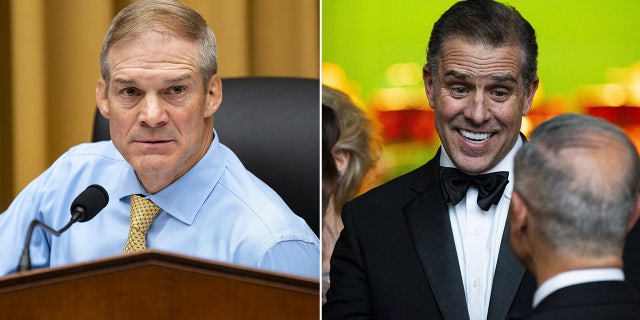 He signaled on Thursday that a primary focus of their probe would be an Oct. 7, 2022 meeting with IRS employee Gary Shapley, then-Delaware U.S. Attorney David Weiss and others, when Shapley alleged Weiss said he was not the final decision-maker on whether to press charges on the president's son. 
"If you remember when Mr. Shapley, the whistleblower, testified, he talked about this meeting on October 7 of 2022, where David Weiss is in the meeting, Mr. Shapley, the whistleblower, there were five other folks in the meeting. We want to talk to those," Jordan said.
HUNTER BIDEN SPECIAL COUNSEL APPOINTMENT CALLED 'DEBACLE' FOR BIDEN JUSTICE DEPARTMENT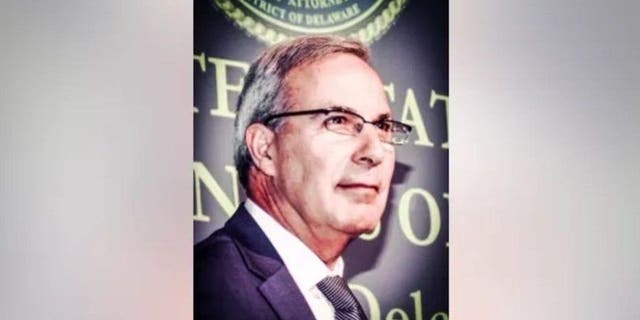 He said both he and Smith are interested in speaking to those five individuals. Two of them, like Shapley, worked for the IRS, and three were officials from the Justice Department, Jordan said. 
Both Weiss and Attorney General Merrick Garland have publicly said Weiss was free to act independently while running the Justice Department investigation. Weiss has also since been elevated to special counsel to further shield Biden officials from accusations of interference. 
HOUSE GOP RELEASES BANK RECORDS ON HUNTER BIDEN PAYMENTS FROM RUSSIAN, KAZAKH OLIGARCHS, TOTAL CLEARS $20M
However, Shapley and IRS agent Joseph Ziegler testified last month that Weiss was blocked from bringing charges against Hunter Biden in California and Washington, D.C., among other alleged constraints to the investigation.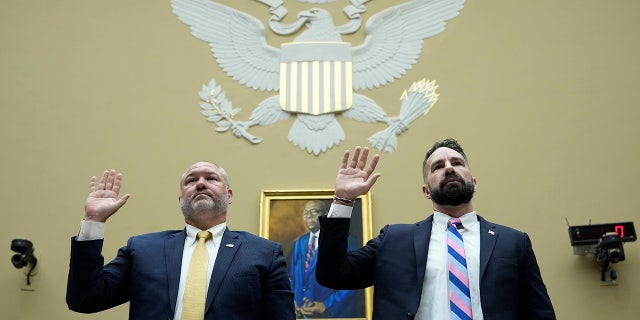 CLICK HERE TO GET THE FOX NEWS APP
Hunter Biden was expected to plead guilty to one felony firearms charge and two misdemeanor tax crimes, but that deal fell through at his first court appearance in the case. Weiss is expected to continue his investigation as a special counsel. 
Fox News Digital reached out to the House Judiciary and Ways and Means committees for further information on who they want to hear from and when but did not immediately hear back.