• Constance Towers is an actress and singer born in 1933 in Whitefish, Montana
• She is best known for her role as Helena Cassadine on General Hospital (1997-2017) and her roles in The Horse Soldiers (1959) and Shock Corridor (1963)
• She attended the Julliard School of Music and American Academy of Dramatic Arts and took singing lessons from Beverley Peck Johnson
• She has starred in over 65 films and TV roles and appeared in 10+ plays
• She has been married twice, has two children, and has a net worth of $10 million

Known for movies
Short Info
| | |
| --- | --- |
| Spouse | John Gavin, Eugene McGrath |
| Fact | Married to actor John Gavin, who was at one time President of the Screen Actors Guild and also U.S. Ambassador to Mexico. |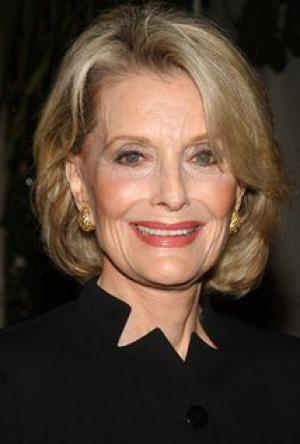 Who is Constance Towers?
Born Constance Mary Towers on the 20th May 1933, in Whitefish, Montana USA, she is an actress and singer, probably best known to the world as Helena Cassadine in the soap opera "General Hospital", which she portrayed from 1997 to 2017, and also for her starring roles in the late '50s and early '60s, such as in "The Horse Soldiers" (1959), and "Shock Corridor" (1963), among other achievements.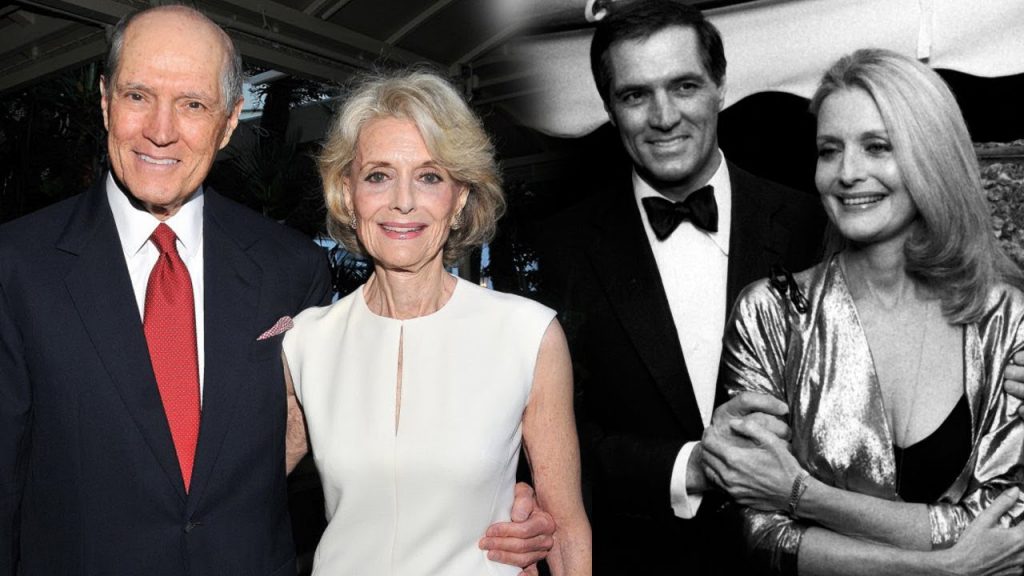 Where is Constance Towers Now?
Constance's character of Helena Cassadine was killed off at the end of the 2017 season, which means she won't be back for the new season of the show. So, where is she? With the death of her husband, John Gavin, Constance has used the time for grief and hasn't been very active as an actress since then, so she doesn't have a current acting credit to her name, as she became focused entirely on her husband and his illness. Hopefully, Constance returns to the entertainment world in the near future.
#JohnGavin with #ConstanceTowers

Posted by Constance Towers Online on Friday, February 9, 2018
Constance Towers Bio: Early Life, Parents, and Education
The only child of Irish immigrants, Ardath L and Harry J. Towers, she was discovered by a talent agent when she was only seven years old, and chosen as one of several child actors for radio programs when the search was conducted in Montana. Her career then started as she served as a child voice actress in Pacific Northwest radio programs for the next three years. Constance and her family moved to New York City when her father was transferred there, and she attended the Julliard School of Music and American Academy of Dramatic Arts, and in addition took singing lessons from Beverley Peck Johnson.
A young #ConstanceTowers with her older sister

Posted by Constance Towers Online on Saturday, May 26, 2018
Career Beginnings
From starting at an early age, she took a short break from acting, but returned in 1955 with a supporting role in the film "Bring Your Smile Along", and then in 1956 in another supporting role, this time in the crime-thriller film "Over-Exposed". It was in 1959 that she had her first lead role, as Hannah Hunter in John Ford's American civil war film "The Horse Soldiers" (1959), co-starring John Wayne and William Holden. She continued her rise as an actress, firstly starring in the film "Sergeant Rutledge" in 1960, and then in 1963 in the mystery-drama film "Shock Corridor", with Peter Breck and Gene Evans.
Rise to Prominence
As the '60s progressed, Constance's career moved forward and her name was becoming more popular. As a result, she starred in the crime-drama film "The Naked Kiss" (1964), with Anthony Eisley and Karen Conrad, and the same year had a supporting role in the Academy Award-nominated film "Fate is the Hunter", starring Glenn Ford, Nancy Kwan, and Rod Taylor. After that, she became more focused on stage roles, but returned to screen with the part of Clarissa McCandless in the TV series "Capitol" (1982-1987), which made her popular across the world. However, during the '90s her career somewhat until she got the aforementioned part of Helena Cassadine, which she portrayed for 20 years.
#ConstanceTowers with #MikeCurb at his Star on the Walk of Fame ceremony

Posted by Constance Towers Online on Wednesday, March 1, 2017
Continual Success
With the role of Helena, Constance's name became one of the most popular in the soap opera world, and she managed to secure several other notable roles during this time, such as that of Sandra Bradford in the thriller crime-drama film "A Perfect Murder" (1998), starring Michael Douglas, Gwyneth Paltrow and Viggo Mortensen. After that, she became focused solely on "General Hospital", but emerged in recent years with minor appearances in several television films, and the lead role in the film "Rosemary" in 2017.
#ConstanceTowers as #HelenaCassadine #GeneralHospital

Posted by Constance Towers Online on Wednesday, October 19, 2016
Theater Career
Constance made her debut stage appearance in 1960, playing Sarah Brown in the play "Guys and Dolls", then after a short break until 1965, she returned in the titular role of Anya. She enjoyed success on stage in the '70s, in such plays as "I Do! I Do!" (1972), then "My Fair Lady" (1973), and "The King and I" (1977-1979).
Her last stage appearance was in the play "Follies" in 1995. Most recently, Constance is Chairman of the Board of Directors of the Blue Ribbon of the Los Angeles Music Center.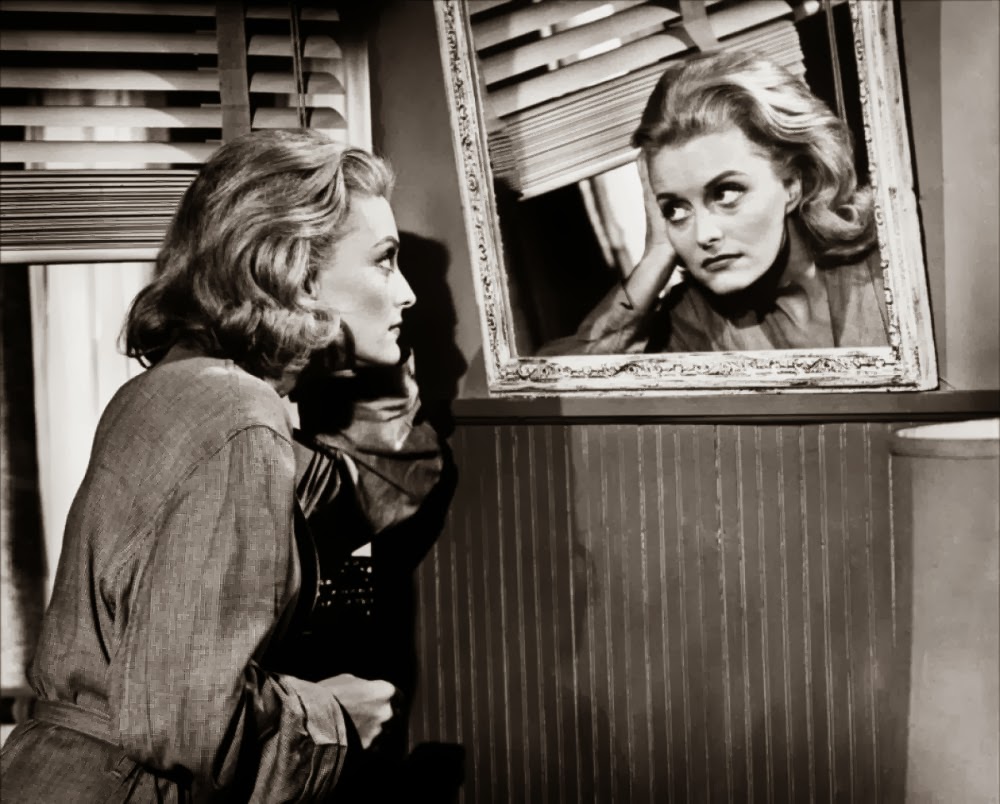 Constance Towers Net Worth Today
Since launching her career, Constance has featured in over 65 film and TV roles, and has appeared in more than 10 plays, all of which contributed somewhat to her wealth, and most made a positive impact on her career. So, have you ever wondered how rich Constance Towers is, as of mid- 2018? According to authoritative sources, it has been estimated that Towers' net worth is as high as $10 million. Pretty impressive don't you think?
Posted by Constance Towers Online on Saturday, August 13, 2016
Constance Towers Personal Life, Marriage, Divorce, Children
When it comes to her personal life, Constance has been quite open about ups and downs that happen to her behind the camera. She has two marriages behind her, and two children. She was first married to Eugene McGrath from 1959 to 1966, with whom she has two children. In 1974 she married famous actor and Ambassador John Gavin, and remained with him until his death in February 2018.
Constance Towers Husband, John Gavin
Born Juan Vincent Apablasa Jr. on the 8th April 1931 in Los Angeles, California USA, he was an actor and later the US Ambassador to Mexico. The son of Juan Vincent Apablasa Sr. and Delia Diana Pablos, he was of Mexican, Chilean, and Spanish ancestry. His acting career started in the mid- '50s, and with his future wife, Constance starred in several films, some of his most successful including "The Imitation of Life" (1959), "Psycho" (1960), and "Thoroughly Modern Millie" (1967), among many others. In addition to acting, John served in the military, and was an Ambassador to Mexico from 1981 until 1986. He had two children with his first wife, Cicely Evans, to whom he was married from 1957 until 1965. His net worth was estimated at $4 million at the time of his death. John Gavin passed away on the 9th February 2018, after losing the battle with leukemia.
General Info
| | |
| --- | --- |
| Full Name | Constance Towers |
| Profession | Actor, Singer |
| Education | Juilliard School |
| Nationality | American |
Family
| | |
| --- | --- |
| Spouse | John Gavin, Eugene McGrath |
| Children | Michael McGrath, Maureen McGrath |
| Parents | Ardath L. Towers, Harry J. Towers |
Accomplishments
| | |
| --- | --- |
| Awards | Outer Critics Circle Award for Other Awards |
| Nominations | Daytime Emmy Award for Outstanding Actress In A Daytime Drama Special |
| Movies | The Horse Soldiers, The Naked Kiss, Shock Corridor, Sergeant Rutledge, The Next Karate Kid, A Perfect Murder, The Relic, Bring Your Smile Along, Thunder in Paradise 3, Fate Is the Hunter, Fast Forward, Sylvester, Blue |
| TV Shows | Capitol, Love Is a Many Splendored Thing |
Social profile links
Facts
Pictures
Movies
Actress
| Title | Year | Status | Character |
| --- | --- | --- | --- |
| Murder, She Wrote | 1987 | TV Series | Margaret Witworth |
| Capitol | 1982-1987 | TV Series | Clarissa McCandless |
| On Wings of Eagles | 1986 | TV Mini-Series | Margot Perot |
| Sylvester | 1985 | | Muffy |
| Fast Forward | 1985 | | Jessie Granger |
| Fantasy Island | 1979-1981 | TV Series | Maggie Dunphy / Shirley Forbush |
| The Rockford Files | 1979 | TV Series | Sally |
| Lanigan's Rabbi | 1977 | TV Series | Vinnie Barcas |
| Hawaii Five-O | 1975 | TV Series | Mrs. Thorncrest |
| CBS Daytime 90 | 1974 | TV Series | Joan Baldwin |
| Love Is a Many Splendored Thing | 1967 | TV Series | Marian Hiller (1971-1972) |
| Perry Mason | 1961-1965 | TV Series | Leona Devore / Joanne Pennington / Natalie Graham / … |
| Bob Hope Presents the Chrysler Theatre | 1965 | TV Series | Louise Menke |
| The Outer Limits | 1964 | TV Series | Laura James |
| Fate Is the Hunter | 1964 | | Peg Burke |
| The Naked Kiss | 1964 | | Kelly |
| Shock Corridor | 1963 | | Cathy |
| Zane Grey Theater | 1961 | TV Series | Beth Woodfield |
| The Renegade | 1960 | TV Movie | Felicia Post |
| Adventures in Paradise | 1960 | TV Series | Laura Knight |
| Sergeant Rutledge | 1960 | | Mary Beecher |
| The Horse Soldiers | 1959 | | Hannah Hunter |
| The Bob Cummings Show | 1957-1958 | TV Series | Patricia Plumber |
| Mike Hammer | 1958 | TV Series | Jean Barr |
| State Trooper | 1957 | TV Series | Doris Woodley |
| Over-Exposed | 1956 | | Shirley Thomas (as Shirley Thomas) |
| Bring Your Smile Along | 1955 | | Nancy Willows |
| Tales of Tomorrow | 1952 | TV Series | Martha |
| The Storyteller | 2017 | completed | Rosemary |
| General Hospital | 1997-2016 | TV Series | Helena Cassadine |
| 11.22.63 | 2016 | TV Mini-Series | Old Sadie Dunhill |
| Aghápe | 2015 | Short | Mature Leean |
| Playing House | 2015 | TV Series | Betty Gilbert |
| Men at Work | 2014 | TV Series | Mary |
| 1600 Penn | 2013 | TV Series | Bunny Thoroughgood |
| Cold Case | 2009 | TV Series | Caroline Kemp / Bellowes '09 |
| The Awakening of Spring | 2008 | | Mrs. Gable |
| The 4400 | 2007 | TV Series | Audrey Parker |
| Criminal Minds | 2006 | TV Series | Deb Mason |
| Providence | 2000 | TV Series | Candice Whitman / Cromwell |
| A Perfect Murder | 1998 | | Sandra Bradford |
| Kelly Kelly | 1998 | TV Series | Kate |
| Sunset Beach | 1997 | TV Series | Julianna Deschanel / Juliana Deschanel |
| The Relic | 1997 | | Mrs. Blaisedale |
| High Society | 1995 | TV Series | Boatie |
| Caroline in the City | 1995 | TV Series | Barbara |
| Thunder in Paradise 3 | 1995 | Video | Cavanna |
| Robin's Hoods | 1995 | TV Series | Josephine Robin |
| Silk Stalkings | 1994 | TV Series | Karen Krane |
| Thunder in Paradise | 1994 | TV Series | Cavanna |
| Frasier | 1994 | TV Series | Clarice Warner |
| The Next Karate Kid | 1994 | | Louisa Pierce |
| Star Trek: Deep Space Nine | 1993 | TV Series | Taxco |
| The Sands of Time | 1992 | TV Movie | |
| Civil Wars | 1992 | TV Series | Harriet Guilford |
| The Nutt House | 1992 | | Mrs. Henderson |
| 2000 Malibu Road | 1992 | TV Series | Camilla |
| Baywatch | 1992 | TV Series | Maggie James |
| Memories of Midnight | 1991 | TV Movie | |
| Matlock | 1991 | TV Series | Alice Windemere |
| Designing Women | 1990 | TV Series | Louise Pollard |
| Midnight Caller | 1989 | TV Series | Teresa Chandler |
| Christine Cromwell | 1989 | TV Series | Sassy Taggart |
| MacGyver | 1989 | TV Series | Francine Leyland |
| L.A. Law | 1987-1988 | TV Series | Charlotte Kelsey |
| The Loner | 1988 | TV Movie | Kate Shane |
Soundtrack
| Title | Year | Status | Character |
| --- | --- | --- | --- |
| Today | 1966 | TV Series performer – 1 episode | |
| The Naked Kiss | 1964 | performer: "Little Child Mon enfant" – uncredited | |
| Bring Your Smile Along | 1955 | performer: "Italian Mother Song Mama Mia", "Don't Blame Me" | |
Self
| Title | Year | Status | Character |
| --- | --- | --- | --- |
| A Fuller Life | 2013 | Documentary | Herself – Reader (segment "Grab 'Em. Slap 'Em. Shake 'Em up.") |
| Frankie Laine: An American Dreamer | 2006 | Video documentary | Herself |
| SoapTalk | 2004 | TV Series | Herself |
| Biography | 2002 | TV Series documentary | Herself |
| E! True Hollywood Story | 1999 | TV Series documentary | Herself |
| Votes for Women | 1997 | Documentary short | |
| Yul Brynner: The Man Who Was King | 1995 | TV Movie documentary | Herself |
| The Morning Program | 1987 | TV Series | Herself – Guest |
| Hour Magazine | 1985-1986 | TV Series | Herself |
| The Merv Griffin Show | 1985 | TV Series | Herself |
| Body Language | 1984-1985 | TV Series | Herself |
| The 9th Annual Daytime Emmy Awards | 1982 | TV Special | Herself |
| The Paul Ryan Show | 1977 | TV Series | Herself |
| The Mike Douglas Show | 1965-1977 | TV Series | Herself – Actress / Herself / Herself – Guest / … |
| The 26th Annual Tony Awards | 1972 | TV Special | Herself – Performer |
| The David Frost Show | 1969 | TV Series | Herself – Guest |
| The Joey Bishop Show | 1967 | TV Series | Herself |
| The Woody Woodbury Show | 1967 | TV Series | Herself |
| Today | 1966 | TV Series | Herself |
| The Bell Telephone Hour | 1966 | TV Series | Herself – Singer |
| Girl Talk | 1966 | TV Series | Herself |
| The Tonight Show Starring Johnny Carson | 1963 | TV Series | Herself – Guest |
| The Jack Paar Tonight Show | 1957-1959 | TV Series | Herself |
| America Pauses for the Merry Month of May | 1959 | TV Movie | Herself (as Connie Towers) |
| The Ed Sullivan Show | 1957 | TV Series | Herself |
| The Juke Box Jury | 1956 | TV Series | Herself |
| The Jack Carson Show | 1954 | TV Series | Herself – Singer |
Awards
Nominated Awards
| Year | Award | Ceremony | Nomination | Movie |
| --- | --- | --- | --- | --- |
| 2002 | Special Fan Award | Daytime Emmy Awards | America's Favorite Villain | General Hospital (1963) |
| 1974 | Daytime Emmy | Daytime Emmy Awards | Best Actress in Daytime Drama – For a Special Program | CBS Daytime 90 (1974) |
Source: IMDb, Wikipedia