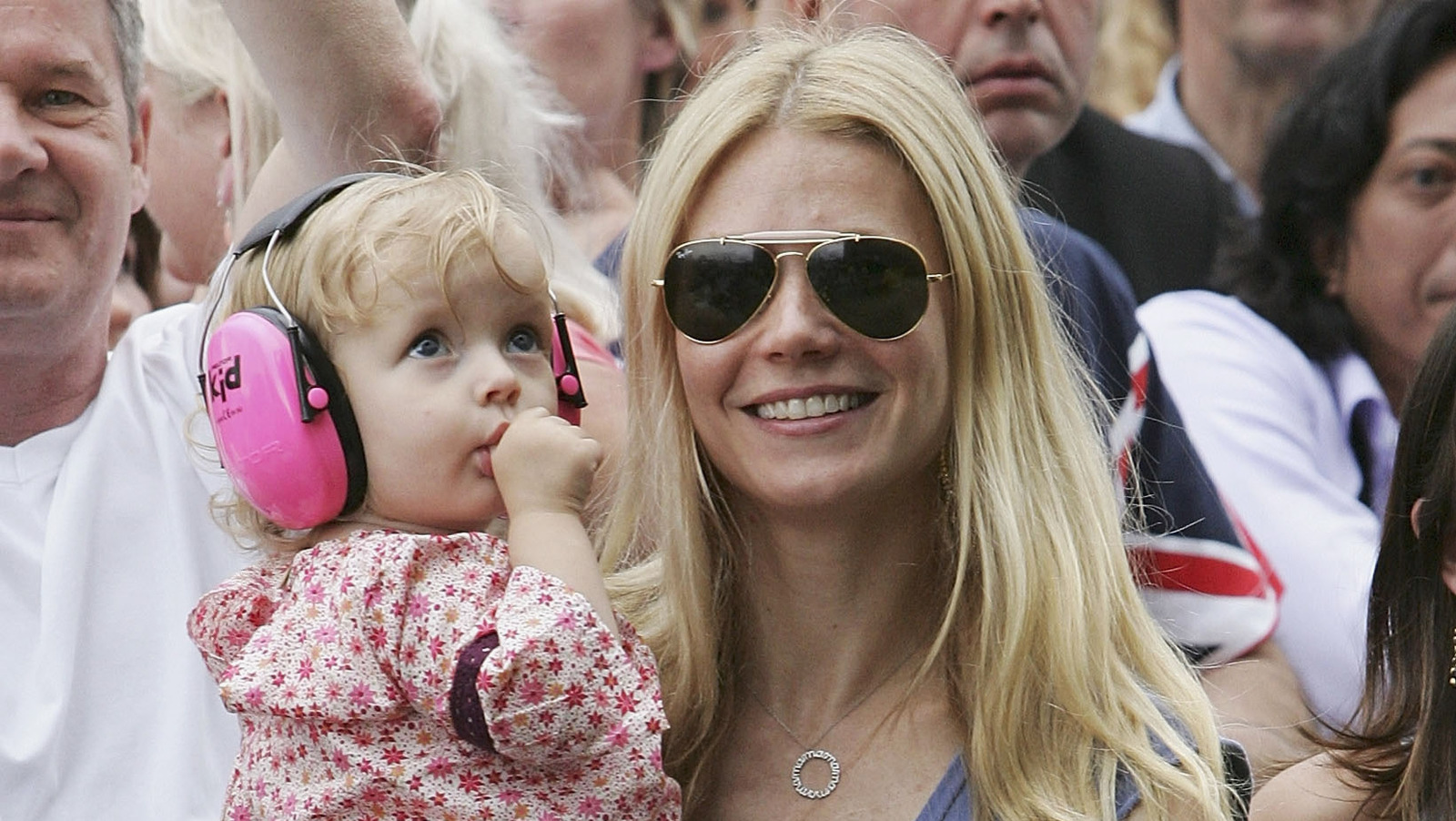 In August 2023, Gwyneth Paltrow took to Instagram to share a photo of her wearing matching Hunter rain boots with her daughter, Apple Martin. While they may be sporting matching footwear, they didn't need the boots to look like twins. There's no mistaking that these two are a mother-daughter-duo with their joyful expressions and blonde locks. And, while Apple clearly gets her good looks from her mom, she's rumored to be a talented singer with musical interest, too, which she almost certainly inherited from her dad, Chris Martin's, side of the family. 
From her middle part and her penchant for rocking heavy black eyeliner to her love of '90s fashion, it's clear that Apple takes plenty of inspiration from her mom's style when she was her age, and she's got no problem being compared to the A-list star either. In fact, Paltrow has even been saving some of her biggest fashion moments for Apple to recreate. "What's funny is I've been saving my gowns and special things since 12 years before she was born, so I have everything," she told People in 2015, adding, "I have every Oscar dress." 
The actor joked about lending her daughter the pink Ralph Lauren gown she wore while accepting her Best Actress Academy Award in 1999, suggesting, "Maybe she'll wear it to prom and do a 'Pretty in Pink' thing and resew it and cut it up." However, "I don't know if I'd let her chop that one up," she joked. 
Post source: The List