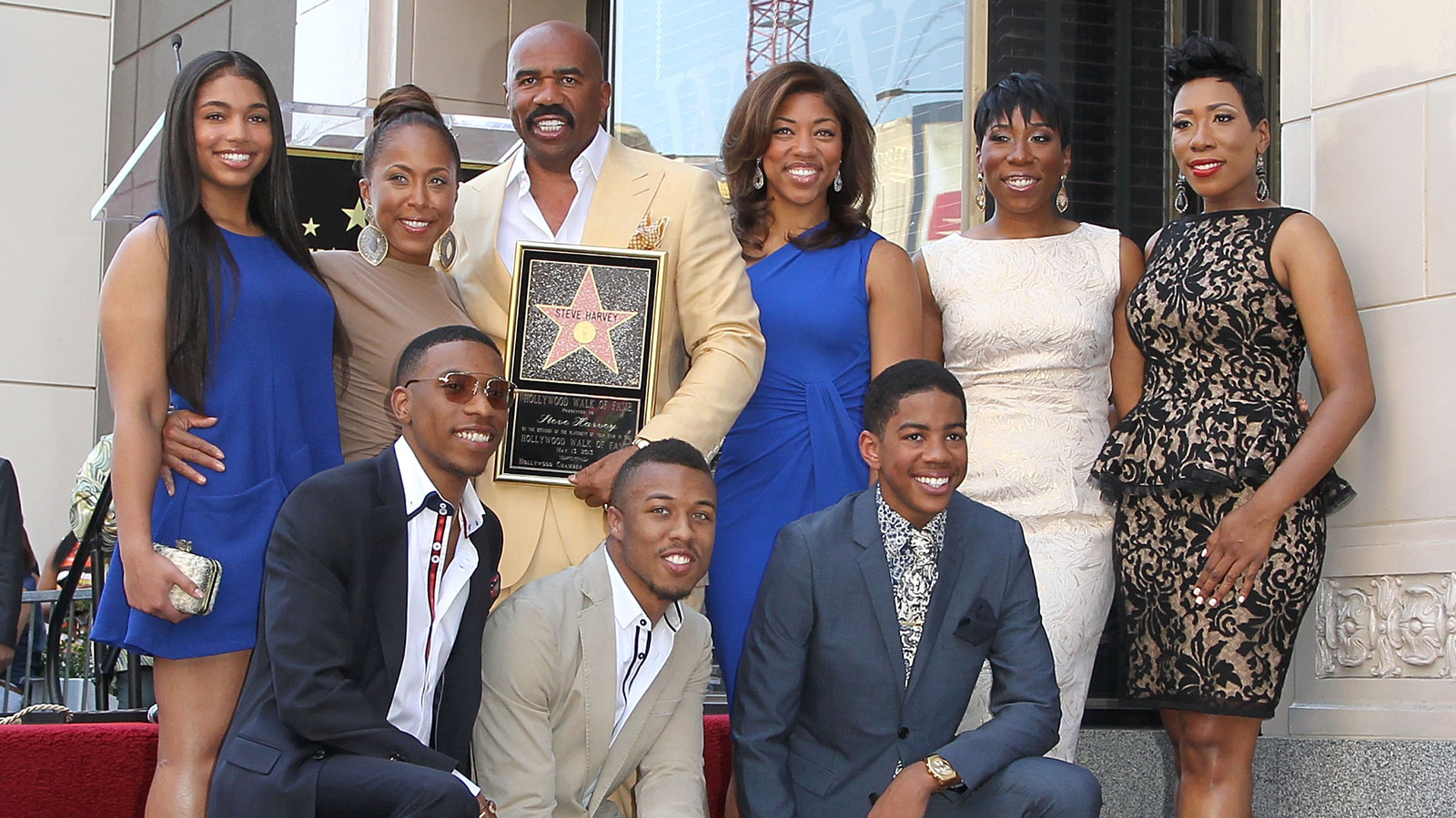 The youngest daughter of Steve Harvey, Lori Harvey, was born in 1997. She was only 10 years old when mom Marjorie Harvey married the "Family Feud" host. She's also the most famous face of all Steve's offspring.
She started her modeling career at age 18, and has graced the runways of Dolce & Gabbana, as well as worked with famous brands like Burberry and Michael Kors. She also has her own skincare line, SKN, and released a swimwear collection, Yevrah (Harvey spelled backward), in 2023. Lori says dad Steve has passed on some of the famous Harvey entrepreneurial spirit, along with tidbits of wisdom. "He always gives me unsolicited advice, but he gives me great business advice," Lori explained to E!. "He's an incredible businessman so he's been extremely helpful."
Lori is known for the company she keeps as much as she is for her career. She famously dated actor Michael B. Jordan from 2021 to 2022, and reportedly broke his heart when she ended things a year and a half into the romance. She's been linked to Trey Songz, Diddy, and Future, as well, and her 2023 love is another actor, Damson Idris. Lori's Instagram is also teeming with famous friends, like the crew who celebrated at her birthday party including Hailey Bieber, Kendall Jenner, Lizzo, Justine Skye, Tiffany Haddish, Lil Nax X, and Ryan Destiny. And, of course, she also celebrated with dad Steve, mom Marjorie, and her siblings.
Post source: The List