Former North Dakota Gov. Ed Schafer learned a lesson about his car keys after his vehicle was stolen as he hosted a Fargo radio show.
Schafer was guest hosting KFGO's "News and Views" program Friday morning when police called the station to ask if he owned a 2020 GMC Yukon, the station reported.
$6M WORTH OF COCAINE FOUND IN TRUCK CROSSING CANADIAN BORDER FROM NORTH DAKOTA
It turns out that the SUV had been stolen out of the station's parking lot. The thief apparently drove it to a probation office and surrendered to authorities, Schafer said.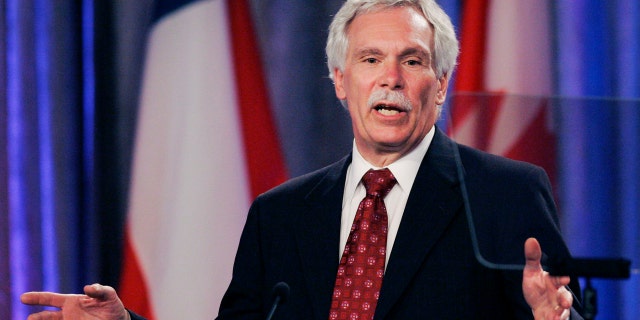 The vehicle has a push-button start feature and requires a key fob to be in the vehicle before it can be operated. But Schafer had left a spare fob inside, enabling the thief to start it up and drive off.
DOUG BURGUM REFLECTS ON FIRST NATIONAL DEBATE PERFORMANCE: 'WE WON THE FOURTH QUARTER'
The former governor and U.S. agriculture secretary says he's been warned about being more careful.
CLICK HERE TO GET THE FOX NEWS APP
"My wife for 31 years has said, 'Why don't you lock your car?'" Schafer said.
Fox News