Carrie Bradshaw's iconic brownstone unit was the envy of every Sex and the City fan in the 1990s. It became so iconic that the unit was basically an additional cast member. In the most recent episode of And Just Like That…, Carrie said goodbye to her East 73rd Street pad, presumably for good this time, and we'd be lying if we said it didn't make us a little bit sad. Let's look at all the apartments Carrie's lived in. Despite her studio's importance to the overall show, she's lived in several spots. 
Carrie's Brownstone apartment is iconic 
Carrie briefly lived in an apartment above a store in the pilot of Sex and the City, but by episode two, she was living in her iconic brownstone apartment. Because the pilot apartment is never mentioned, we don't count it as an official home for Carrie Bradshaw. So for brevity's sake, we will consider her brownstone unit her first home in Sex and the City.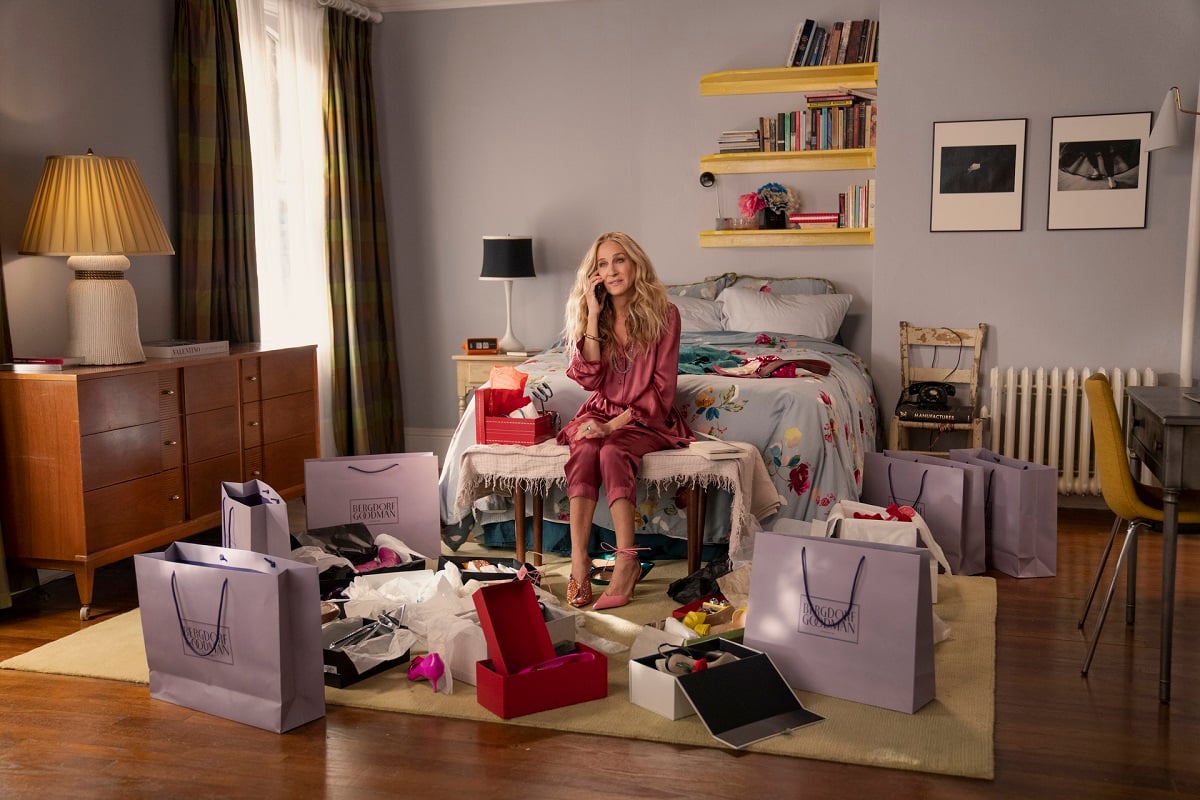 According to the show, the iconic apartment was located at 245 East 73rd Street. The address doesn't exist, and exterior shots were taken way downtown on Perry Street. Still, Carrie was an Upper East Side girl for the entirety of the series and several more times over the years. 
She started out as a lucky renter who scored the rent-controlled unit for just $700 per month. Later, when the building went co-op, she bought the apartment. She briefly sold it in Sex and the City: The Movie before purchasing it back when her wedding was canceled. Now, the unit is officially gone. In the most recent episode of And Just Like That…, she passed the spacious studio with a sleeping alcove to Lizette for a criminally low selling price. 
After marriage, Carrie moved to a much bigger abode 
Before Carrie and Mr. Big officially said, "I do," the duo planned to live in a penthouse apartment at 1010 Fifth Avenue. The couple never actually lived in the unit. They bought and renovated it, complete with a dream closet, though. Then, they called off their wedding and sold the apartment. 
Eventually, the couple did marry and moved in together. Carrie and Mr. Big's official marital home was also located at 1010 Fifth Avenue, just several floors down from the glorious penthouse. The couple made the unit their own and had an equally gorgeous closet for Carrie's shoe collection. Carrie opted to sell the property in season 1 of And Just Like That… in an effort to move on from Mr. Big's traumatizing death. Not only did she sell the unit, but she met a new friend. Her real estate agent, Seema Patel, became a core member of her friend group. 
The wealthy author briefly lived next to the river 
After the death of John James Preston, Carrie felt understandably unsettled. In an effort to move on, she sold her marital home and allowed Seema Patel to show her other units. After months of searching, Carrie agreed to purchase a massive, modern pad downtown. The unit's river views weren't enough to keep the sex columnist in the apartment for good, though. She sold it shortly after moving in because it didn't feel right. 
Despite only living in the apartment for a few days, we think it still counts as one of Carrie's residences. The apartment doesn't exist in real life, but based on the green screen background used during scenes in the stark white unit, it was located on the corner of Bethune Street and West Street. The river views would be the envy of any New Yorker, but we have to admit the modern apartment didn't feel like Carrie Bradshaw. 
Carrie's officially a Gramercy Park resident now 
After her downtown pad didn't meet her expectations, Carrie retreated to her classic Upper East Side brownstone, and that seemed to be that. Then, Aidan Shaw walked back into her life. Aidan, her ex-fiancee, couldn't bring himself to head back to the apartment where their relationship had fallen apart twice. The couple bounced around hotels and even lived in Che Diaz's apartment briefly, but with their progressing relationship, Carrie and Aidan needed a permanent solution.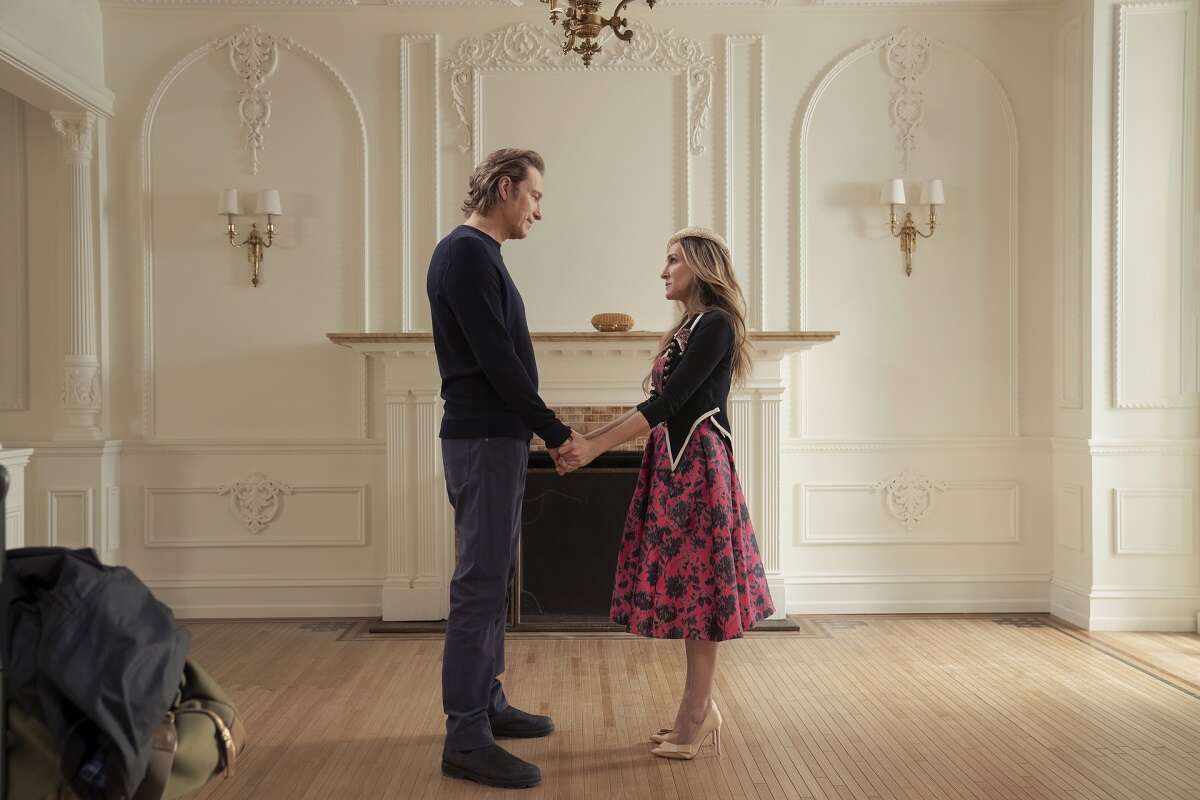 Carrie purchased a Gramercy Park condo that can accommodate Aidan and his three sons. The much larger property is easily recognizable as a co-op located at 3 Gramercy Park West. According to City Realty, the property was built in 1840 and has been broken into nine separate apartments. The building doesn't have a unit exactly like Carrie described, but a three-bedroom, three-bath unit sold in 2021 for $5 million.