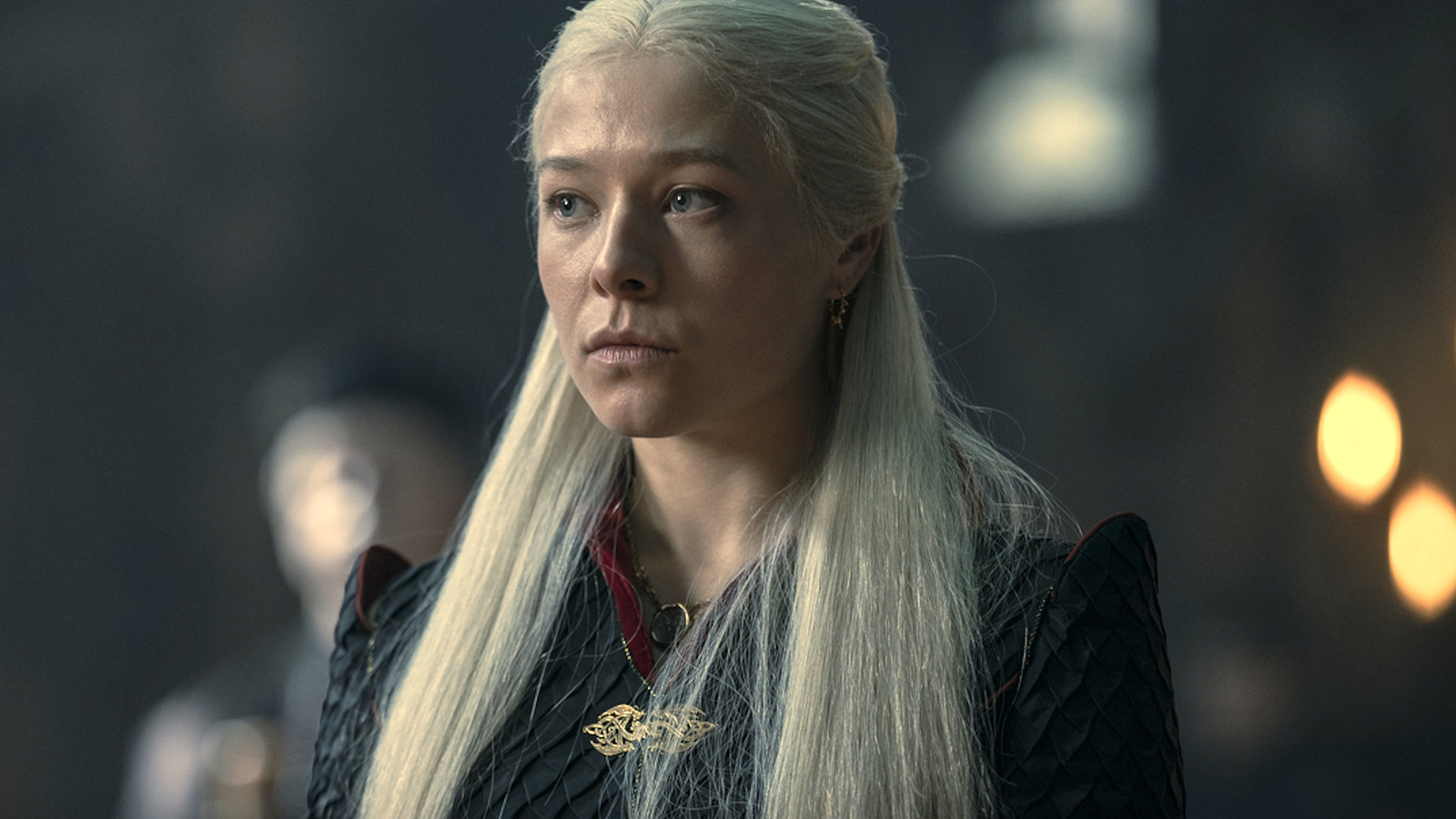 In the same interview, Emma D'Arcy went on to explain that they're not grateful for their "House of the Dragon" wig simply because of the public anonymity it provides them. According to the HBO star, the ability to blend into certain public places is a key part of their process as an actor. "I think the ability to observe others and not be observed is so fundamentally important to our work," D'Arcy explained.
The 'House of the Dragon' star's comment garnered broad agreement from fellow cast members during their panel interview, with 'The Last Thing He Told Me' actress Jennifer Garner admitting, "C It's a huge loss when you're the person the eyes are on." Thankfully, it seems D'Arcy's worries have, for the most part, been in vain, thanks to the striking blonde Targaryen wig they wear on "House of the Dragon."
D'Arcy, in particular, is also not the only HBO star to have been able to maintain part of his anonymity thanks to a wig. Emilia Clarke, who played Daenerys, a distant descendant of Rhaenyra de D'Arcy, in 'Game of Thrones', has previously said she was able to avoid recognition for a long time because of her Targaryen wig. "I'm not recognized," Clarke revealed during a 2016 interview with Conan O'Brien. "Really, I'll walk with Kit Harington, who plays Jon Snow, or Gwen [Christie]who plays Brienne of Tarth, and [fans] will be like, 'Oh, can you take this picture for us?' And I'm like, 'Of course! Absolutely, I can! »
All that to say: these Targaryen wigs really work wonders.