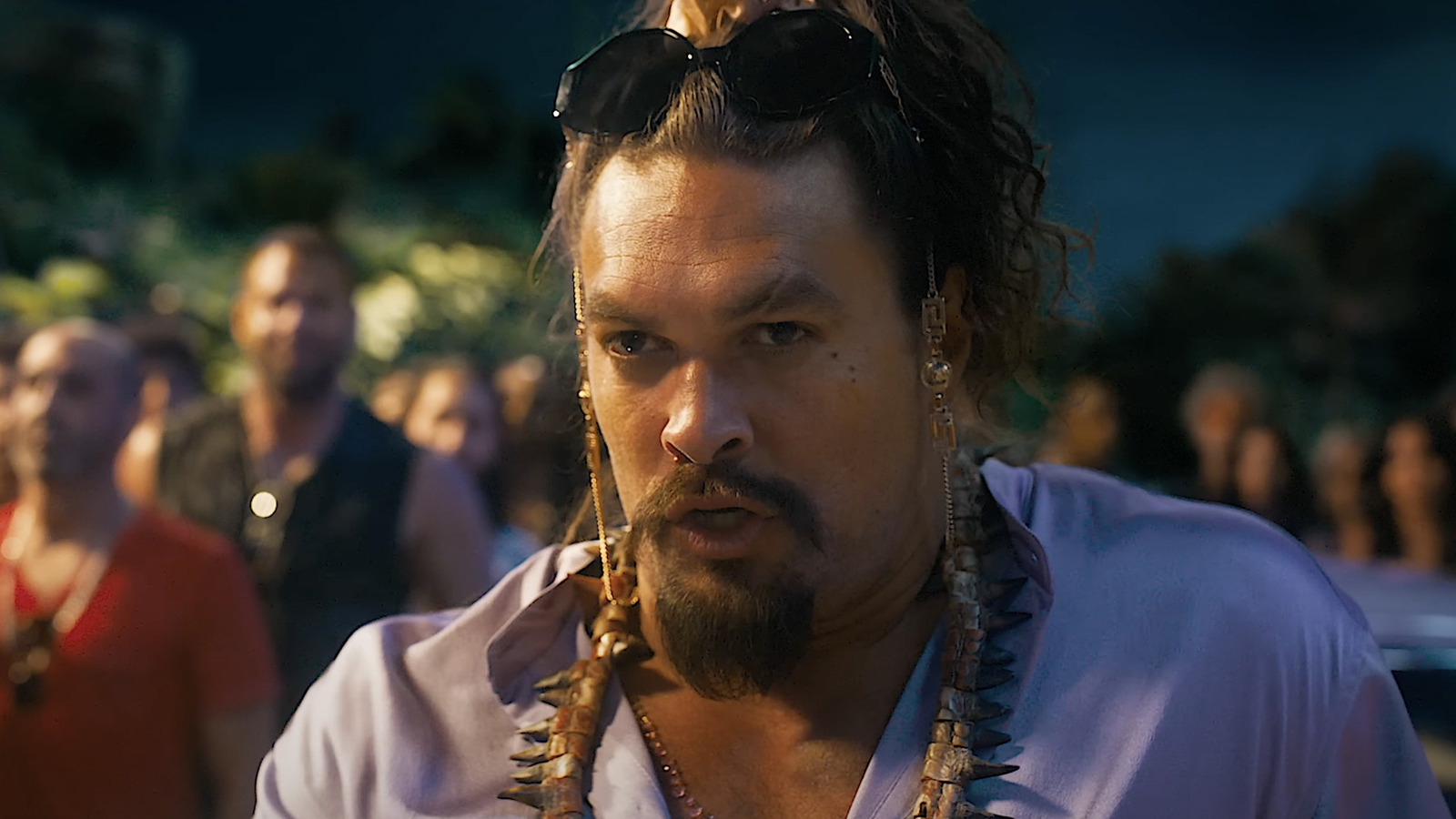 "But the other half of the time I'm speeding through Rome, that's me," Jason Momoa continued. "I couldn't believe [director] Louis [Leterrier] leave it to me." Luckily for Momoa, his director has only positive things to say about his performance in the upcoming action flick. "He's also a fantastic action actor – he'll perform all his stunts, he will ride his bike, he will drive his cars, he will sing his own songs. He's just a force," Leterrier said, teasing Momoa's character.
The Dante actor even mentioned how worried Leterrier was if Momoa was guaranteed to do his stunts. Die-hard Momoa fans shouldn't be surprised to learn that the actor was responsible for some of his "Fast X" motorcycle scenes. After all, the 'Game of Thrones' actor has never given up on his love of motorcycles (just take a look at his Instagram), his favorite brand being Harley-Davidson. According to Men's Journal, the actor has an impressive bike collection, which also includes the iconic 1916 MODEL J motorcycle.
With the release of "Fast X," it will be interesting to see just how Momoa's unique personality shines as he becomes Dante. Given that the 10th film in the franchise is set to spawn an 11th, only time will tell if Dante remains an enemy or becomes a friend by the time the franchise ends.
"Fast X" will hit theaters on May 19, 2023.