Actor Denzel Washington made a career for himself as one of Hollywood's most popular and consistent leading men. But despite his accomplishments, there came a point where Washington considered walking away from acting for good.
What helped Denzel Washington stick with acting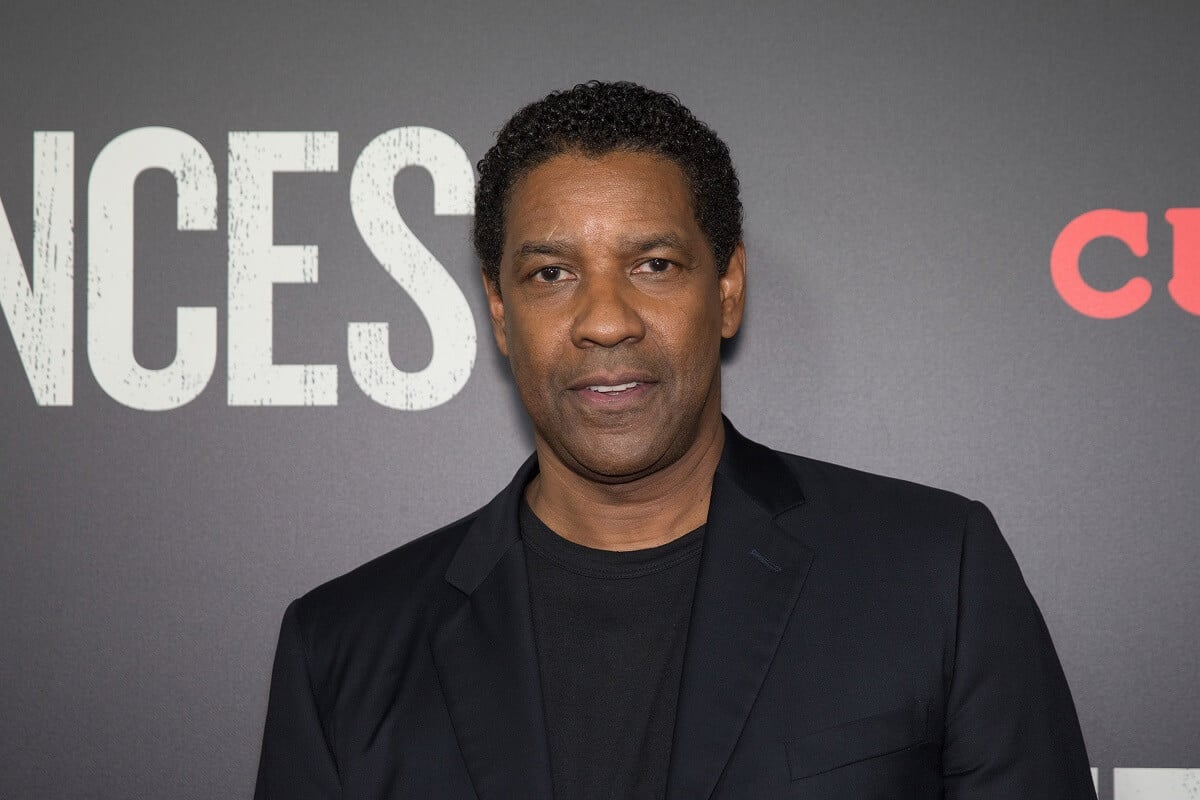 Washington's filmography is full of memorable and lauded material. A few of them have even been nominated and won Oscars. But over time, the actor started becoming disillusioned with his career. Not because he wasn't being offered work, but because he wasn't interested in the work he was being offered.
"A couple of years ago I was really bored and I was getting some great roles but just thought I can't do this anymore," Washington once told Movie Hole.
This changed after he directed the feature Antwone Fisher. The 2002 movie was based on the real-life story of the titular figure, and rejuvenated Washington's passion for acting.
"Directing really helped to kick start me as an actor again because I was really tired of it," he said.
But directing the project was no easy feat for Washington, who had to seek advice from other filmmakers during the project.
"It was the most frightening thing I've ever done in my life. I was so scared," Washington once said according to Black Film. "It was like once I got going, I was fine. But when I talked to other directors I was like 'do you get sleep when you're directing? Cause I didn't get any.' They said, no that never goes away. You jump up in the middle of the night like 'did I get that shot?' I had a lot of fun, a lot of fun. I would definitely do it again."
Denzel Washington considered this Michael B. Jordan film the first true movie he ever directed
Fisher wasn't the last time Washington sat in the director's chair. The actor built up his directorial project with features like The Great Debaters and Fences. Despite all of the other films he'd done, Washington considered A Journal for Jordan the first movie he truly directed.
The drama saw Washington collaborate with Creed star Michael B. Jordan for the first time. But unlike previous films Washington made, Jordan was the first picture where he operated solely as a filmmaker. Which meant a lot to the Training Day actor.
"In fact, I never enjoyed headlining and directing," Washington said in a 2022 interview with Variety. "I acted in the movies because I needed to in order to get the money to direct them. So now, for me, this feels like the first film I've directed, because I'm not in it. That's the way I prefer it."
Clint Eastwood's directing career made him Denzel Washington's hero
Washington is one of many actors who've shared their admiration for Eastwood. The film veteran boasts a filmmaking career just as successful as his work as an actor. A couple of his films have earned Oscar nominations and wins in the process. Washington hoped he'd have a similar career path.
"Clint Eastwood is my hero. This guy just seamlessly segued from one career to another," Washington once told Reader's Digest.
Washington has also been picking up helpful tips from other veteran filmmakers as he's gained more experience directing.
"I spent a great day with Paul Thomas Anderson a month or so ago, to listen to how he works," he said according to PBS. "And Steve McQueen, I've been talking with a little bit. I'm learning how to do it, so I'm interested in learning from the best. So, I've been talking to the best."
Although he's directed four movies already, Washington still won't call himself a director until he's learned all he can about the art.