As the cliché goes, money makes the world go round. This is generally true in the world of football, where there is a pretty clear correlation between spending and success on the pitch. Chelsea, however, could run into a problem that Todd Boehly's bankroll is powerless to solve.
Since the American's arrival in west London, the Blues have had no problem opening their metaphorical checkbook and buying virtually any player with a passing interest in coming to the capital. And while there's room to debate the wisdom of these moves from a team-building perspective, it seems there could be another downside.
According to a recent report, the club could face Premier League financial rules over the amount of losses incurred over the past three years. If so, Chelsea may have to sell some players ASAP or face the consequences.
The end of the Premier League season could put Chelsea in a financial bind
Although there is no salary cap in European football, there are some measures to try to keep club spending within reasonable limits. And while those are largely toothless – just ask any supporter about Financial Fair Play – Chelsea could still be in a sticky spot.
As Martyn Ziegler explained in The Times, the west London club could be in trouble after the end of the current season. Premier League rules state that a club cannot lose more than £105million over a three-year period. The Blues are yet to cross that line, but once the campaign is over, the ledger will turn. The 2019-20 figures, which showed a profit of £32.5m, will disappear from the balance sheet. They will be replaced by the 2021-22 outlay, which was reported as a loss of £121m.
So what does this mean? Although nothing is official yet, it looks like the club might have to sell players as soon as possible.
Football finance author Kieran Maguire said the club would be 'dancing on the head of a pin' to try to avoid breaching Premier League financial rules this time next year, which allow maximum losses of £105m over a three-year rolling period," Ziegler wrote. "Maguire said Chelsea may have to raise significant sums by selling players to avoid breaking the rules. Last week, the Premier League accused Everton of breaching their profit and sustainability rules after three seasons of heavy financial losses.
It's also worth noting that the Blues could also face scrutiny from UEFA for breaching Financial Fair Play. From now on, however, Chelsea will not be playing European football next season, removing that threat.
And, to complicate matters further, any potential sale would have to take place before June 30 to count in the appropriate fiscal year. Although there's no guarantee it would even matter – Everton tried to do just that by sending Richarlison to Spurs last summer and were still referred to an independent commission, so it's unclear at how much this sale mattered – it adds even more (potential) urgency to the timeline.
While Chelsea's great squad could facilitate sales, the club are still in a less than advantageous position
Before going any further, I would like to repeat that these are hypotheses. Chelsea don't have any problems yet and as far as we know they could avoid any problems. The Times article and Maguire quotes used terms such as "could get in trouble" and "could have to raise large sums", so nothing is ruled out, especially when allowances, penalties and amortization of COVID-19 are on the table.
With that caveat out of the way, let's assume Chelsea will have to sell in order to balance their books. It may not be as easy as it seems.
If sales are to generate a decent share of change, we can afford to ignore academy players; no matter how talented they are, you can't sell a player who isn't ready to make an impact for too much money. That means the Blues will have to move bigger names.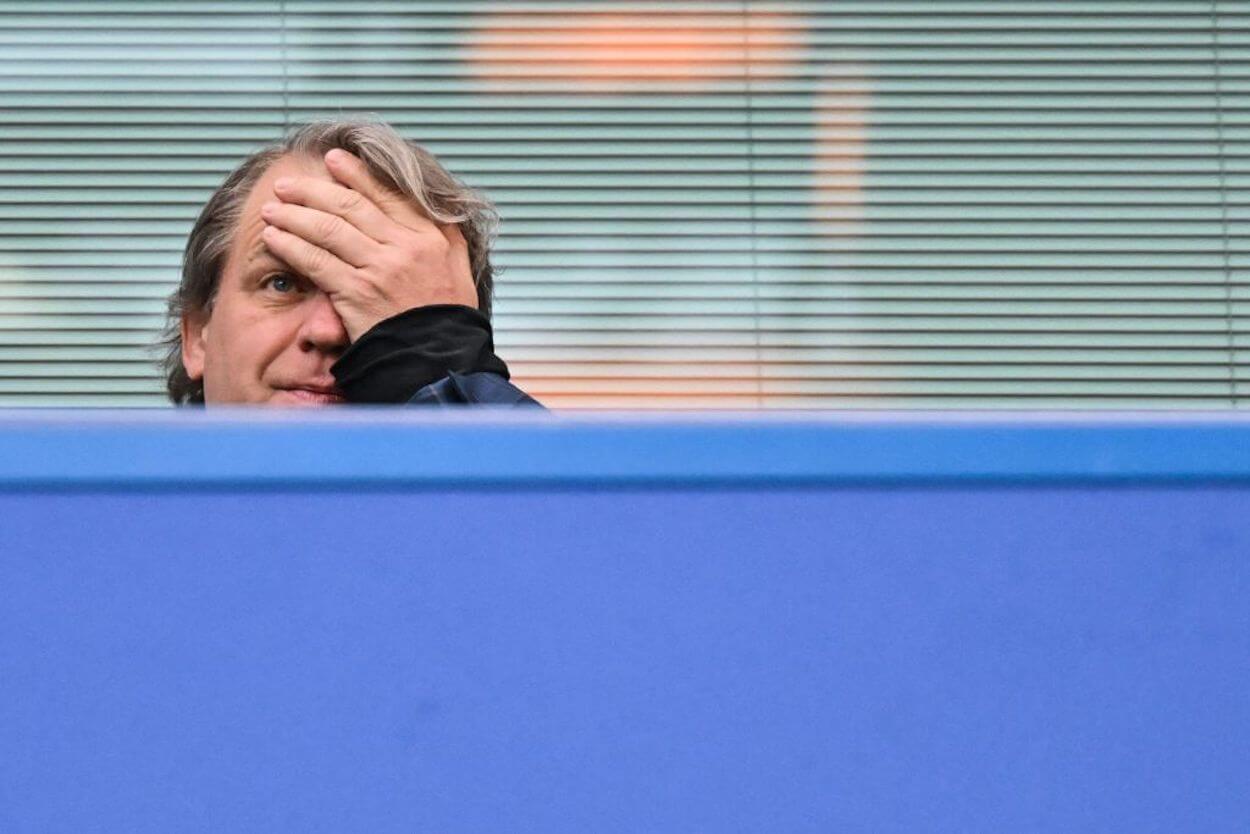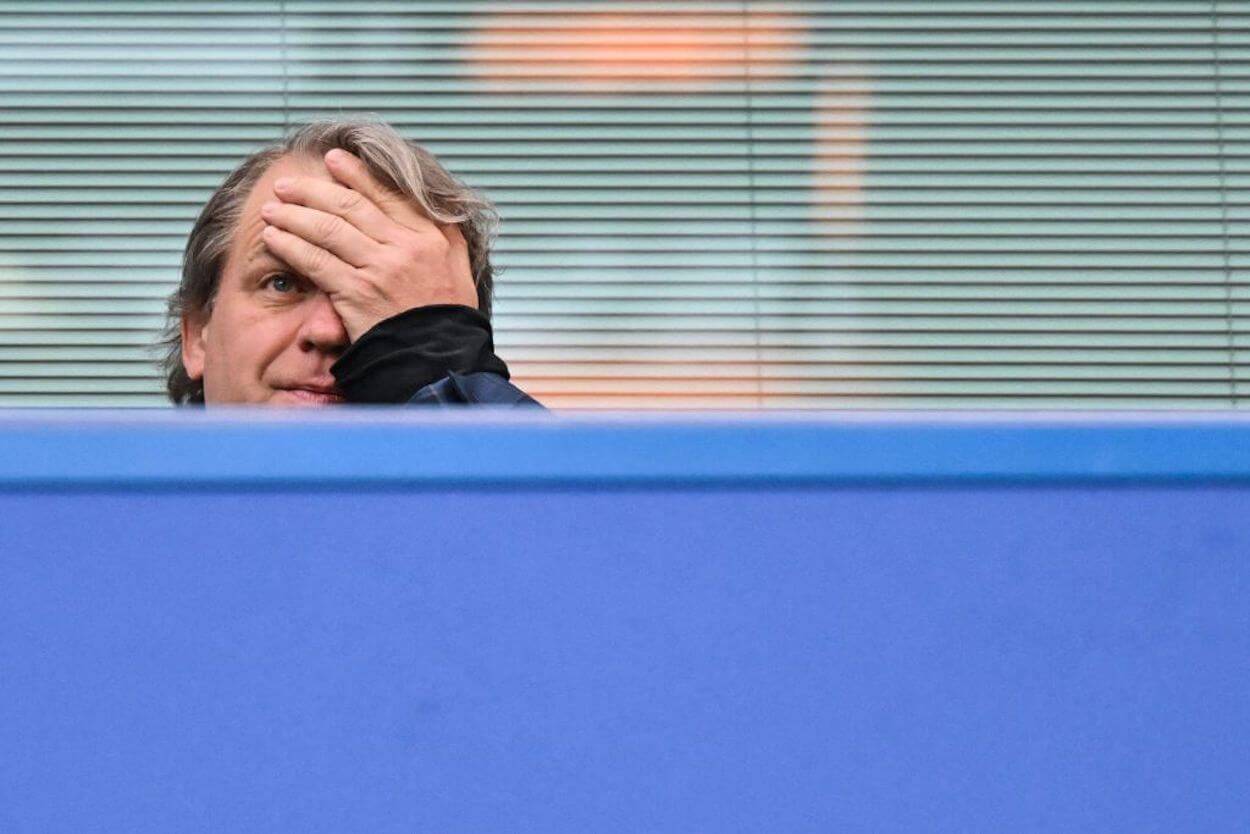 But, as we've seen recently, selling unwanted players with huge salaries isn't easy. Would a lesser side theoretically like someone like Kalidou Koulibaly or Pierre Emerick-Aubameyang, who both seem surplus to requirements at Stamford Bridge? Sure, but that's where the salary becomes an issue. Using the Senegalese defender as an example, he is Chelsea's second highest earner, earning £295,000 a week. It's unlikely that any club outside of Europe's top flight would be willing to shoulder that burden, and if anyone did, the high wages would likely mean a reduction in transfer fees.
And, while we're looking at players who should be easier to sell, like Mason Mount and Conor Gallagher, there's another problem. If I, someone who has no special knowledge of Premier League finances beyond reading a newspaper article, have reason to suspect that Todd Boehly needs to raise funds as soon as possible, it's safe to assume that the other 19 clubs have a better idea of ​​what's going on behind the scenes. This puts Chelsea in a weak position when it comes to negotiations. Making a sale is hard enough; doing it when the other party knows you need to sell and doing it by a certain date is next to impossible.
Again, this is all hypothetical and there are a lot of unknowns. Perhaps there is some compatibility with COVID-19 and the sanctions imposed on the club at the end of Roman Abramovich's tenure that will give Chelsea a bit more leeway. Maybe Chelsea knows the magic number is actually manageable and thinks they can easily hit it with a few simple sells.
If the suspects are correct, the West London club could face a sticky situation in the coming months. And, in a rare twist for football, no amount of spending can solve it.