Capella Grey made waves with his songs "Gyalis" and "Werk" with Spice, and Karlie Redd has received much love from Jamaican fans as he repped the island with his Patois chorus.
However, the artiste who reveals that he has Jamaican roots says that he has never visited the island until this past week for the Chris Brown Under The Influence tour event, Chris Brown and Friends. While speaking with Winford Williams on OnStage, Capella Grey, whose real name is Curtis Anthony Jackson II, says that the song "Gyalis" opened doors to his career that he couldn't previously unlock, including coming to Jamaica, where his parents originate.
"I wasn't really traveling too much before I got the opportunity that "Gyalis" presented to me so I wasn't able to really move like go so much around the globe. This was my first opportunity to really travel the world. This track took me all over the world so to be able to stop in Jamaica, this is huge for me," he said.
The artiste revealed that his grandmother was born and raised in St. Catherine, and his mother was born in Waterhouse. His family lives all over the island, including St. Mary. He said he is happy to connect with his family.
The artiste also revealed that he was ready to participate in country life after his family told him that they would take him to cook and butcher a goat.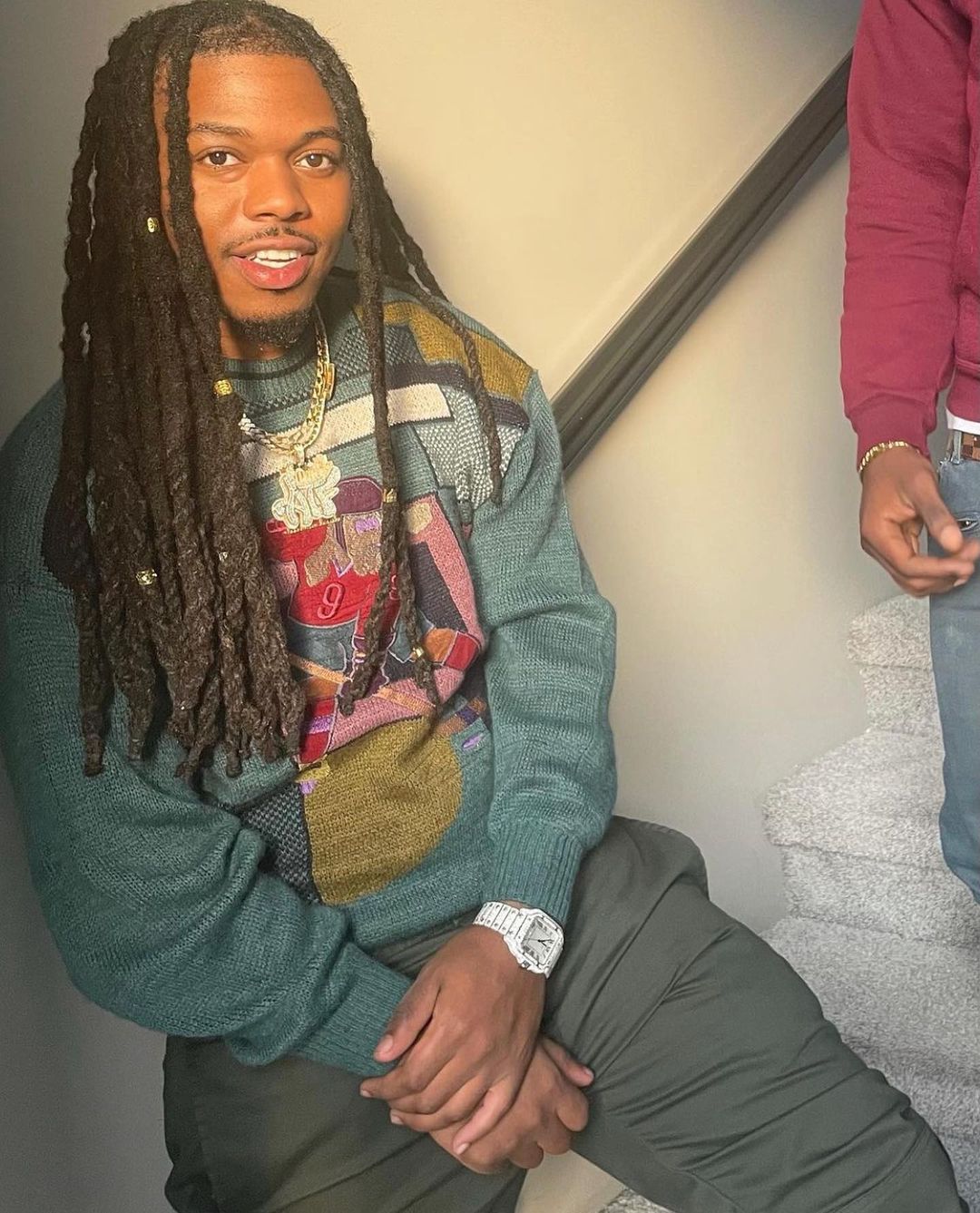 As for "Gyalis," the artiste said he created his own lane with the song as it did not follow the conventional way of creating tracks.
"I feel like we kinda broke the mold a little because "Gyalis" is a 1:45 second long freestyle with no hook, no bridge, no verse in there. It's got the R&B flavor in there, Caribbean flavor, hip hop flavor in there, everything that I love," he said.
I feel like we created- I don't want to say that we created a new sub-genre or anything like that, but I feel like it was a vibe that my genre just needed right now. We just needed a little vibe, and we set ourselves apart," he added.
Capella Grey says he has been working with several dancehall artistes, including Dexta Daps, Popcaan, Spice, Teejay, and Kranium, as well as some of the biggest names when it comes to producers.
Referring to his connection to Jamaica as "a cheat code", the artist says that being descended from Jamaicans has given him a musical advantage over other artistes.
"It's the cheat code. We the swaggiest on earth, we the smoothest on earth, there are certain cadences in reggae and dancehall music which you can't really find nowhere else and when we do sprinkle it on other music, I feel like it's the cheat code. We got that different energy," he said.
Grey has an extensive catalog that features some Afrobeats artists, including Davido and others.
Making the point that outsiders are using Jamaica's influence but not paying homage to the country, Winford shared that he hoped that artistes like Grey would continue to share and show love to Jamaica.
However, Capella Grey says that he has noticed many artists who use the influence of reggae music, but many are unaware of the origins of the music. However, he says that a "revolution" is taking place in the American music industry as dancehall music and reggae music get their rightful recognition for contributing to various forms of music genres across the world.
Not giving away much, Capella Grey also said he has his debut album coming later this year.
"We need a spark. Every man to a gal and every gal to a man," he said as he said he wanted to bring a lighter vibe to the music right now.
"Come for a great decade, we just getting started."