Burna Boy has stepped forward to address recent criticism from black Americans over his past statement comparing African Americans to other races in the US. While the Nigeran artist has in the past clarified his statement, it appears he is still getting some criticisms after the release of his new song "Cheat On Me."
Black Americans on social media were quick to point out his use of their culture in his music and in his music video, including his New York-style fashion of baggy jeans and Timberland boots, as well as sampling hip-hop and R&B music in his songs.
In a new interview with Complex's 360 With Speedy, Burna Boy made it clear that his mission is always unity and building bridges.
"At the end of the day am still gonna do my job, am still gonna do what my mission is and my mission is to bring us together," the "Last Last" artist said. "My mission is to build a bridge that can't be broken, a bridge that should have always been there. So for me that's not really irrelevant, I don't really look at none a then because is trying, I feel like when people that say [his previous statement] have their own agendas."
"Coming back to the point of that I said black people have no culture or whatever," he continues. "Does that even make sense? If you watched the video of the interview, if you can show me the part where I said black Americans don't have culture. That is all I need. If somebody can just show me that part."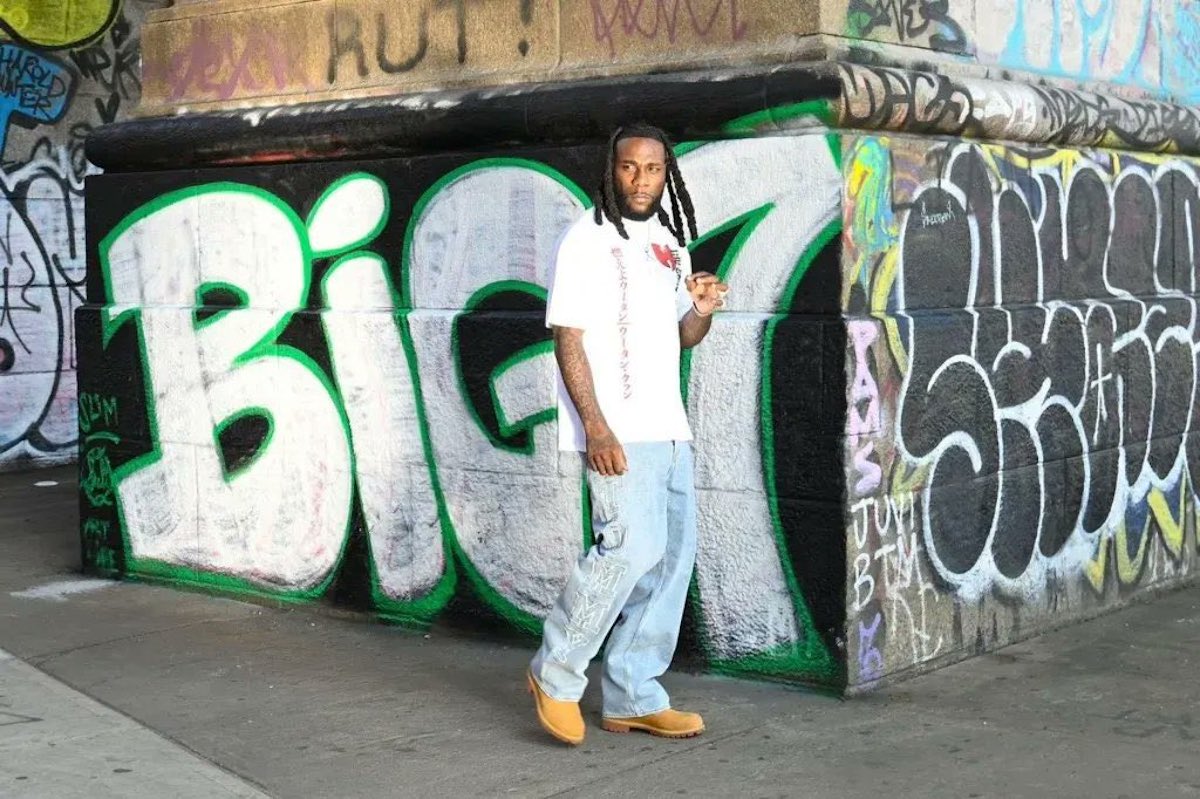 Burna Boy points out that other prominent black figures in black American history, like Malcolm X, made similar statements. "There is nothing I said that Malcolm X didn't say," the Afrobeats star added. "But obviously, it's Burna Boy saying it and he is from Africa and it fits the agenda for your little group or whatever."
Burna Boy added that he has been doing music for 12 years, and now he is finally having fun, but he is not forgetting his original mission, which is to build bridges.
Despite his statement in clearing up the controversy, some black Americans are still up in arms about his original statement, whether misinterpreted or not.
"I'm a fan of his and I do my best not to engage in diaspora wars but this answer was a little dismissive," one person wrote. "I do understand that it may not be his intent but his comments were culturally insensitive."
Burna Boy previously addressed the controversy earlier this year in a statement on his Instagram Story where he questioned why some folks are quick to push division as oppose to unity.
"It's sad to see that in 2023 there are still such Black people who would prefer we stay divided and conquered," Burna said at the time. "You deserve all the land and reparations you want from America and I'm 100% in support of that. All I've ever done is try to make you understand that you have Africa too that loves you. And I believe coming together as brothers and sisters is the only way forward for us Black people worldwide. You work against the progress of our people worldwide if your goal is to keep us divided."
Nevertheless, there are a lot of fans of Burna Boy in the US who are defending him from the backlash. The Nigeran star has been spending a lot of time in the States and in Jamaica working on his new album, I Told Them, due on August 28. He has already released four songs off the project, "Talibans II," featuring Byron Messia, "Sittin' On Top Of The World," with 21 Savage, "Cheat On Me," featuring Dave, and "Big 7."