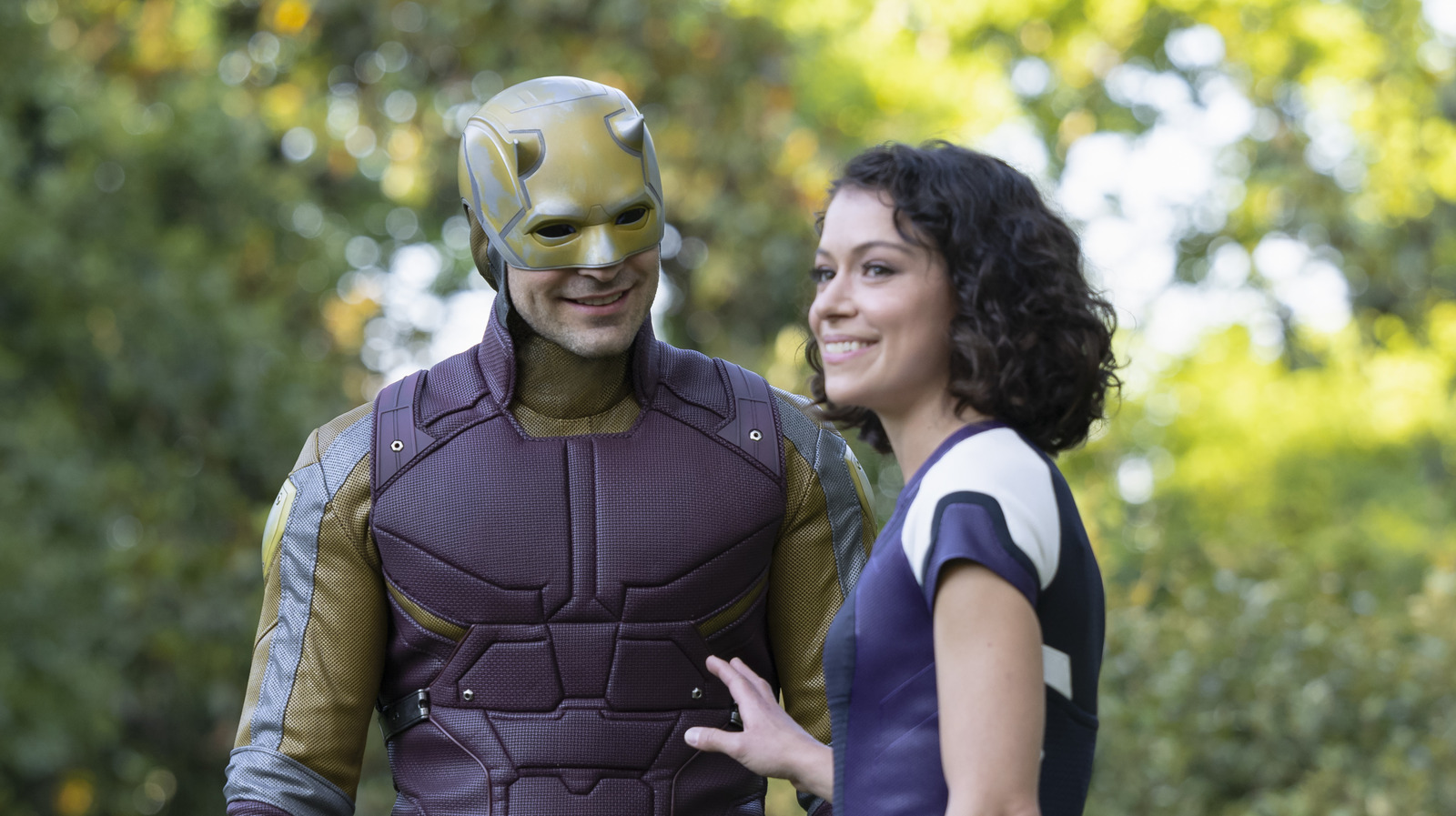 The MCU isn't the only area of the film and television industry to see significant changes to release calendars as the WGA and SAG-AFTRA strikes appear set to continue into the fall, nor is Disney the only company to do so. Major projects like Warner Bros.' "Dune: Part Two" have been pushed into 2024 and beyond.
Today, Marvel shifted the release dates for several other upcoming Disney+ series. Season 2 of "What If…?" was originally scheduled for release in early 2023 but will now premiere close to Christmas day. "Echo," the "Hawkeye" spin-off, got moved from November 29 to sometime in January 2024. "X-Men '97," originally dated for fall 2023, will now premiere in early 2024. And the retitled "WandaVision" spin-off "Agatha: Darkhold Diaries," has been moved back nearly a full year from winter 2023 to fall 2024, where it will be pegged to next Halloween's offerings.
Release date rescheduling by major studios appears to be an attempt to wait out the Hollywood strikes. Studios are likely hoping that, by the time the new release dates roll around, actors will no longer be striking and will be available to promote the projects. Notably, studios are alleged to be uncooperative with each other, even as they face the fury of thousands of writers and actors. Even with strikes, studios compete against each other, making it hard to work collaboratively. According to Deadline, the heads of major studios met Wednesday to get on the same page.
This piece was written during the 2023 WGA and SAG-AFTRA strikes. To learn more about why writers and actors are currently on strike, click here for an up-to-date explainer from our Looper team.