FIRST ON FOX: A broad coalition of 43 of the oil and gas industry's most influential business groups opposes President Biden's nominee to lead a security sub-agency of the Department of Transportation.
The coalition – led by the Western Energy Alliance and joined by the American Petroleum Institute and the National Ocean Industries Association, among others – wrote a letter Wednesday to Senate leaders, announcing their categorical opposition to the nomination of Ann Carlson for the head of the National Highway Traffic Safety Administration (NHTSA).
The groups argued that Carlson's past statements suggest she is willing to circumvent the agency's mission and implement sweeping climate policies to promote electric vehicles (EVs). Congress created NHTSA in 1970 to improve passenger car safety amid an increase in traffic accidents and fatalities.
"[Carlson's] multiple public statements reveal a clear agenda to go beyond NHTSA's congressionally mandated mission on vehicle performance and safety standards and establish it as a climate change enforcement agency," the coalition wrote. . "We are also concerned about Carlson's lack of transparency about his work promoting bogus climate change litigation."
BIDEN UNVEILS THE TOUGHEST CAR EMISSIONS RULES EVER TO FORCE ELECTRIC VEHICLE PURCHASES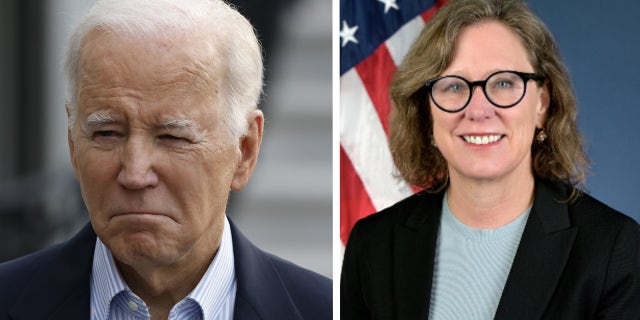 "NHTSA's most pressing concern today is not the impact of climate change in the decades to come, but road safety here and now," the letter continues. "Americans face real dangers from distracted and impaired drivers and potential violations of vehicle safety standards."
Fox News Digital reported in April that Carlson bragged privately in 2021 over emails obtained by a watchdog group that she had been hired by the administration to oversee climate standards for cars and trucks.
BIDEN NOMINEE COORDINATED DARK MONEY CLIMATE NUISANCE LAWSUITS INVOLVING LEONARDO DICAPRIO
She noted in the emails that NHTSA is "in charge of climate standards for cars," that she was among the first "NHTSA appointees with serious climate expertise," and that her appointment proved that the Biden administration would be "really serious about their climate." goals."
"I view my nomination (and a number of others) as proof that the Biden administration is truly committed to a 'whole of government' approach to addressing climate change," Carlson wrote in a Jan. 21 email. reviewed by Fox News Digital.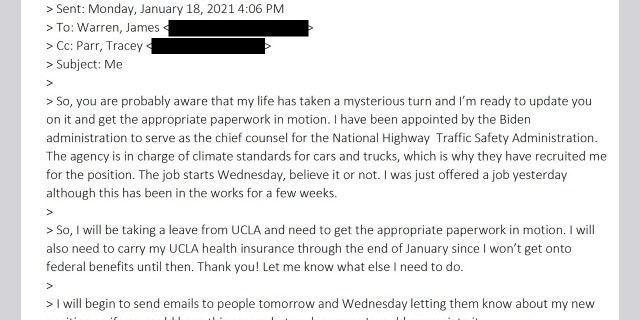 At the time, the Biden-Harris transition team hired Carlson, who was a professor of environmental law at the University of California, Los Angeles, to serve as NHTSA's chief legal counsel, according to the emails. . Although the position did not require Senate confirmation, Carlson has overseen key agency initiatives such as changing fuel economy standards and has served as interim administrator since September.
The Western Energy Alliance-led coalition wrote that the NHTSA administrator should "focus on saving lives and mitigating damage, not reorienting the agency to engage in a whole-of-government approach to climate change".
BIDEN'S EPA HAS COORDINATED WITH LEFT ECOLOGICAL GROUPS LINKED TO THE LIBERAL DARK MONEY NETWORK
"She's on a mission to ban the internal combustion engine," Western Energy Alliance President Kathleen Sgamma told Fox News Digital in an interview. "It's pretty clear that she wants to use NHTSA's regulatory powers to do something that Congress hasn't given her the power to do. And that's to force drivers to use electric vehicles.
"She's just not suitable for the job," Sgamma continued. "She has a climate change agenda and she has conflicts of interest. She is simply not at all concerned with road safety. She is concerned with getting Americans out of the vehicles they want to drive and forcing them to use electric vehicles.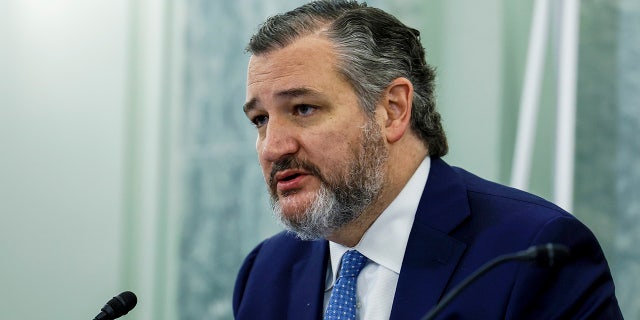 On Wednesday, the letter was addressed to Senate Commerce, Science and Transportation Committee Chair Maria Cantwell, D-Wash., and Ranking Member Ted Cruz, R-Texas. The committee is responsible for overseeing his appointment.
CLICK HERE TO GET THE FOX NEWS APP
But Cruz directed a letter signed by all Republican committee members to Carlson on Monday expressing concern over the Biden administration's aggressive push for electric vehicles. The letter was first reported by The Hill.
President Biden nominated Carlson, an environmental law expert, for the NHTSA administrator in February. The Senate Commerce Committee received the nomination from the White House on March 27.
The White House did not immediately respond to a request for comment.