Aidonia stands up for dancehall unity amid her Busy Signal connection.
The dancehall veteran gave an electric performance at Sandz New York this weekend, an event he's been a longtime supporter of. Following the tragedy of the loss of a child last year, Aidonia is focusing on music as it calls for a united front from dancehall artists. In his post-performance interview just offstage with OnStage, the dancehall star opened up about life after his beloved son passed away and what's to come in music.
The dancehall star says he has an upcoming compilation project called "Occupied Mind," for which he easily has 30 songs already. Aidonia has amassed a long list of songs over time where he says he has recorded music nonstop. Her latest single, "Frsh Drop," is also part of the project, and more music videos are on the way.
"Juice music keeps us going everyday all day; the fans and the music," Aidonia said. He explained that he still lives for his son as he has throughout his child's short life.
He continued: "Because a Khalif and everyone knows what Khalif means to me – a mi a child you know dem deh deh? So my family and my friends dem deh deh but just music occupies the mind and just keeps us from falling into a thing called depression.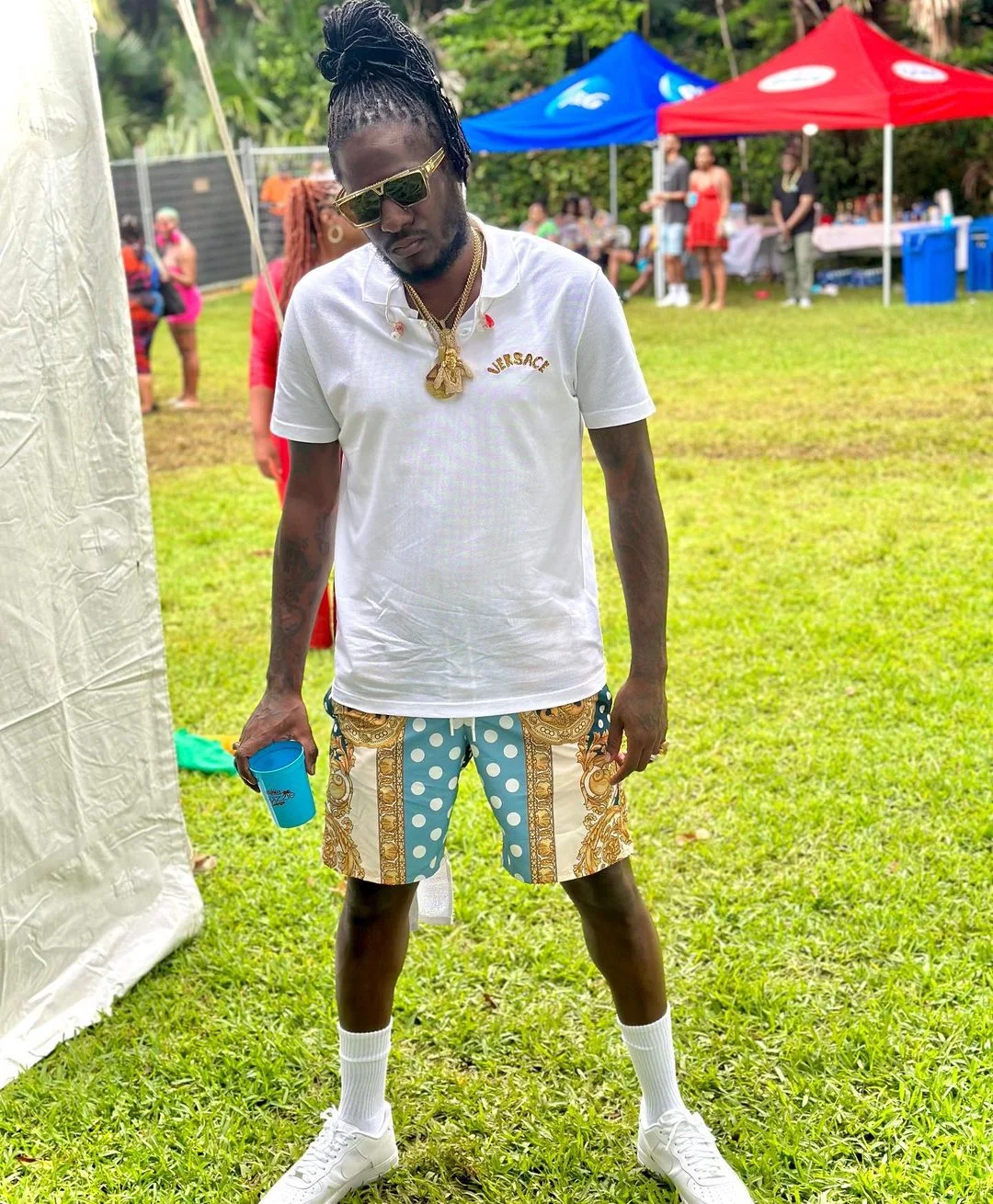 Ultimately, says Aidonia, unity in dancehall is the goal so its actors can see the genre live to its full potential. The deejay, who recently shared a post with Busy Signal on Instagram, says there are more surprises to come as he leads the action.
"As dancehall, we have to unite," he said. "It's the way to go for music, not for yourself. Every man is a bus and every man is a star in his own way and in his own way, but for music it's bigger than us. It's bigger than Aidonia, it's bigger than any name wah yuh waan call It's still dancehall and music first so we need to unite Yuh even see the vibes with me and Busy and people loving it? A bunch more shockers deh deh fi dem. We've been a talk fight we show them through the action.
Aidonia and Busy Signal recently reunited to end a decade-long feud when they both shared a photo together on Instagram. The unexpected message came as a shock to many dancehall fans who know the history of the long-running grudge between the two dancehall artists who have been members of rival factions for most of their careers. Thankfully, that chapter is over and artists hail unity as the way forward.
"Dancehall and Jamaica need it," Donia continued. "We saw wah a gwan inna Jamaica and the world and as music we just need to come together and show the world the power of dancehall because dancehall is very powerful. A whole bunch of genres of music have been created from dancehall. But just because of unity and the way we live with each other in the industry, we just want to change everything and come together and show the world what Jamaica is and what dancehall is and regain possession of the space.
Aidonia doubled down on his call for unity when he called on Jamaicans to end senseless crimes. "Man need wake up mate and i just got ambition and just a boost in life mate. Anyone can mek it bro so man dem fi just tek life serious and stop kill off di people dem," he said.
Didi is back in full force as he takes on upcoming dates across the United States and the Caribbean, advocating for love, unity and peace.