John Lennon and Paul McCartney's songwriting partnership produced hits for The Beatles. How good were they? One of their unreleased songs reached No. 1 when another band recorded it. So it's no surprise that two Lennon-McCartney songs spent 29 weeks on the charts for another band.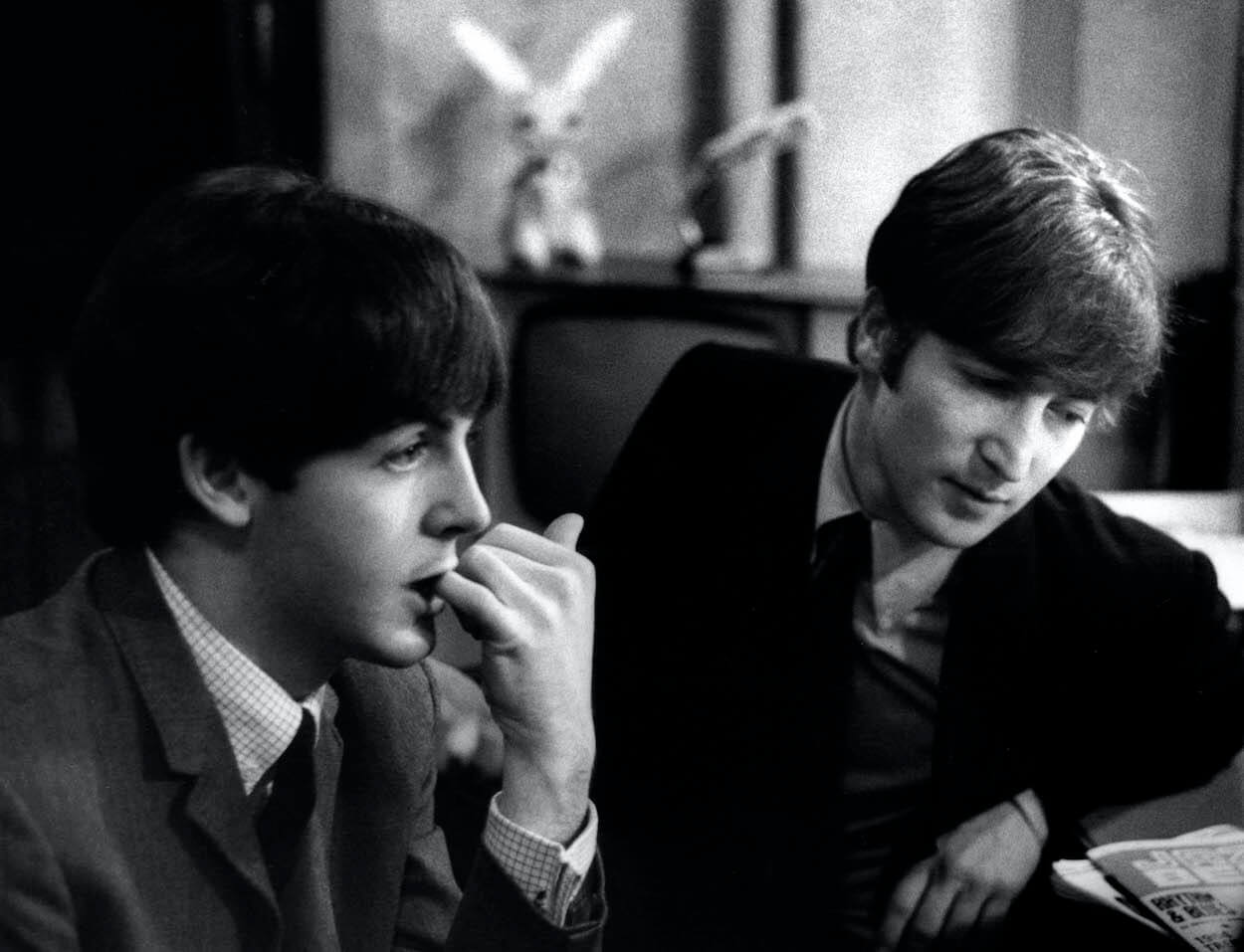 The Fourmost spent 29 weeks on the chart with a pair of John Lennon and Paul McCartney songs
Even before they became synonymous with hit songs, Paul and John weren't shy about giving songs they'd written to other artists. They let the Rolling Stones handle "I Wanna Be Your Man" before the Beatles recorded it. John and Paul dropped the song "That Means a Lot", gave it to American singer PJ Proby, and he turned it into a modest hit.
The Fourmost did more than mediocre success with the two Lennon-McCartney songs they recorded. Paul and John gave two of The Fourmost' most successful tracks.
"Hello Little Girl," a Beatles-esque slice of pop that saw drummer Dave Lovelady copy Ringo Starr with some fancy (for the time) fillers, hit the charts in England in September and peaked at No. 9 in late october. The Fab Four's rendition of the song originated in 1995 Anthology 1. There's little difference between the two renditions, other than one that was in the top 10 for the Fourmost, and the other that sat in the vault for over 30 years.
"I'm in Love" was not as successful, but it entered the charts on New Year's Day 1964 and peaked at No. 17. The tune sounds like a Beatles song from the start of era, but it's a song they apparently never tried.
Since Beatles manager Brian Epstein also handled The Fourmost business, the Merseyside band had access to songs written by John and Paul. Taking two of their songs turned out to be a recipe for success.
"Hello Little Girl" spent 17 weeks on the charts and "I'm in Love" lasted 12 weeks, according to the Official Charts Company. The combined 29 weeks nearly equaled The Fourmost's other four most successful singles, which combined to spend 35 weeks on the charts.
John and Paul proved a musician wrong when he covered one of their songs after calling them idiots
John and Paul wrote hits for other artists as well as the Beatles in their early days as songwriters. They have proven their skills in the craft many times over the years. Yet Kenny Lynch, a musician who toured with them early in the Fab Four's career, called them idiots when they worked on "From Me to You."
The budding songwriters finally proved Lynch wrong. He set a record among musicians when he covered John and Paul's song "Misery" despite his unfavorable opinion of the duo. His 1963 version of the song never hit the charts. "Misery" ended on please make me happy, but the Beatles never released it as a single, although they recorded it for a BBC performance just before that debut album was released. The record was the first of eight consecutive studio albums to reach No. 1 in England, according to the Official Charts Company.
Interestingly, Paul worked with Lynch a decade later. The actor/musician appeared on the Wings album cover Runaway group. Lynch's attempt to find success with "Misery" failed, but two songs by John Lennon and Paul McCartney gave The Fourmost 29 weeks of chart success in 1963 and 1964.
For more from the world of entertainment and exclusive interviews, subscribe to Showbiz Cheat Sheet YouTube Channel.