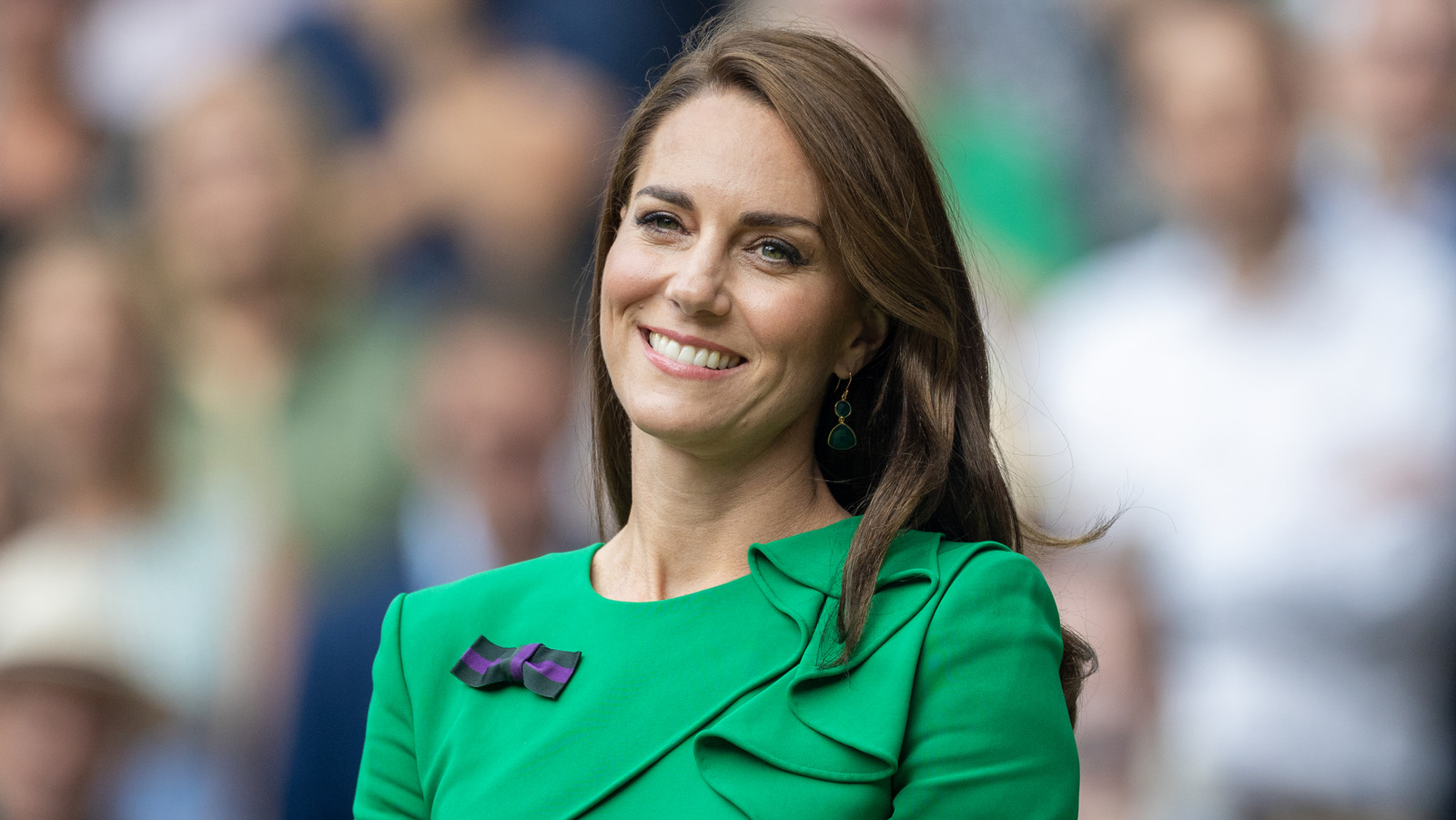 For all the time that she witnessed Queen Elizabeth II's reign since joining the royal family in 2011, Princess Catherine enjoyed the rare privilege of being a part of Her Majesty's inner circle. The late monarch was apparently on good terms with her granddaughter-in-law, sharing endless candid moments with her that included an exchange of wardrobe tips to gleeful laughter. One of the most famous exhibits of their amiable relationship came early on in Catherine's tenure as the Duchess of Cambridge when in 2012, she accompanied the queen to Nottingham for a Diamond Jubilee commemoration. 
Sat side by side, Catherine and Elizabeth laughed heartily in each other's company (as only real gal pals do). Catherine, however, was mindful of maintaining a respectful bearing. "Kate's body language is closed with her arms by her sides and her hands clasped, which shows deference to the Queen," body language expert Blanca Cobb told Elite Daily.  
As a future queen, Catherine made judicious use of her private time with her grandmother-in-law, imbibing priceless advice from Britain's longest-reigning monarch. Their chats went beyond informal teatimes, with a source telling Us Weekly, "The two of them will often spend hours discussing royal life and the future of the monarchy." The queen's mentorship was likely worthwhile, with body language experts observing that many of Catherine's social cues mirrored Elizabeth's — whether it was her enduring public poise or her excellent eye contact during conversations. 
Post source: The List