The product recommendations in this post are recommendations by the writer and/or expert(s)
interviewed and do not contain affiliate links. Meaning: If you use these links to buy
something, we will not earn a commission.
There's no denying that Americans love their chicken. According to Statista, broiler chicken is the No. 1 most consumed meat in the country, coming in at 98.8 pounds per person annually. There's no slowing down the demand, either, with that figure expected to rise to 106 pounds per capita over the next decade. Chicken meat accounts for two-thirds of all poultry sales, which exceeded $76 billion in 2022, according to the U.S. Department of Agriculture.
So, it's hardly a surprise to see so many chicken chains across the country. Whether you prefer yours fried or grilled, as a thigh or a wing, or between two buns, there is an option out there that suits you—probably several options, actually. With so much competition, a select few chains will rise to the occasion, providing that perfect blend of taste and texture, a variety of flavors, or unique menu items that make the most of that poultry.
While some chicken chains stand out as the best in America for flavor, others stand out for more objective reasons: franchise size, sales, and so on. It's hard to deny when some chicken chains seem to be on every street corner, but that just speaks to the popularity of its chicken, sauces, and quality of service. With all of that in mind, here are the best chicken chains you'll find in America.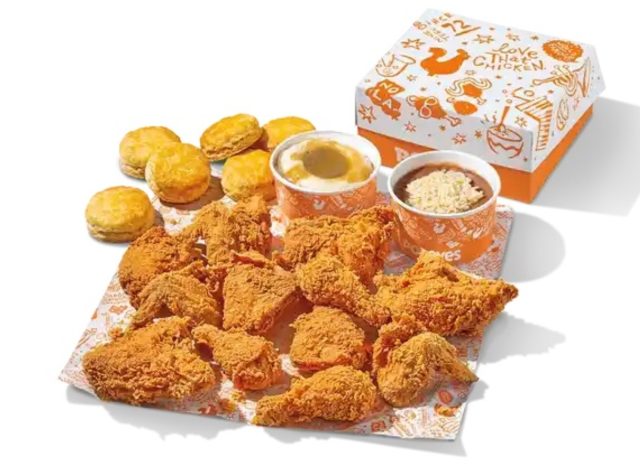 When it comes to popular fast food chains, it is hard to compete with Popeyes. The chain and its signature fried chicken consistently receive high marks, which is in large part due to the fact that it marinates its chicken for 12 hours before frying in "traditional savory Louisiana herbs and seasonings." For those looking to add a little heat, Popeyes also offers a zesty Cajun flavor. With all of this hype, it's hard to believe its chicken sandwich is only a few years old.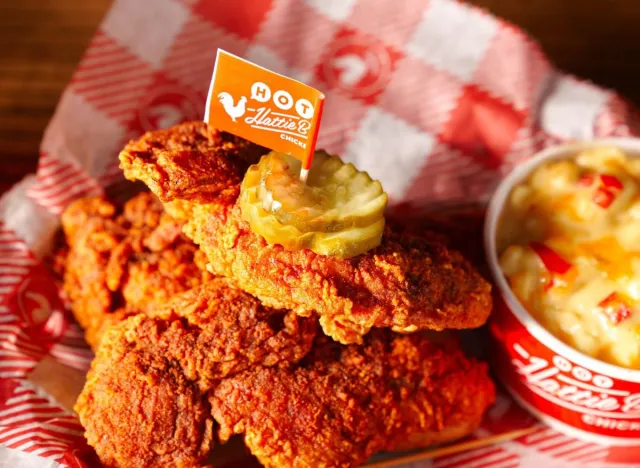 When it comes to hot chicken, few restaurant chains can hold a candle to Hattie B's in Nashville. The small, local chain serves up both grilled and fried chicken smothered in the customer's choice of hot spices. It's about as authentic as it gets, so much so that hot chicken aficionados must travel to Nashville in order to try it.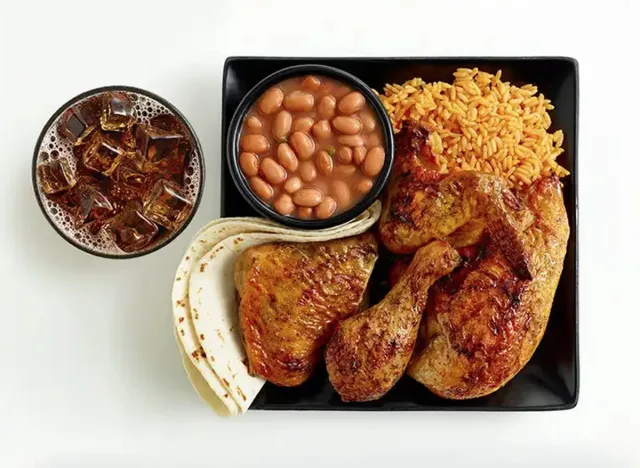 In a world where it seems most fast-food chains put an emphasis on fried chicken, El Pollo Loco stands out for its high-quality grilled chicken. The Mexican-inspired fast-food chain touts its "fire-grilled chicken" as a highlight, featured in everything from tacos and tostadas to salads and full-plated dinners. It's worth noting that the chain also serves up high-quality shrimp tacos and 100% pure beef dishes as well.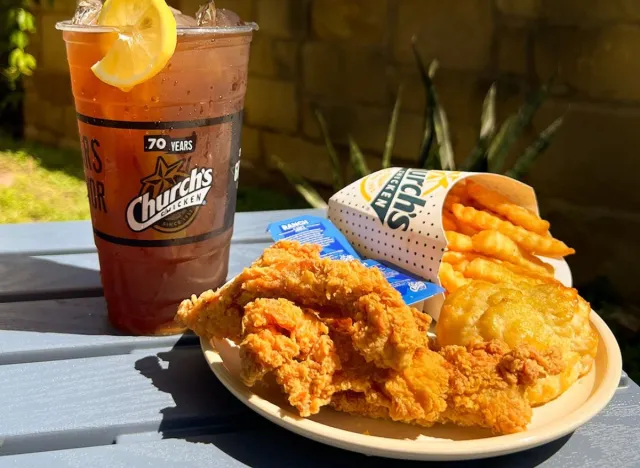 Church's Chicken figured out a recipe for success back in 1952 and has stuck with it ever since. The chain uses real chicken meat throughout its menu, which is admittedly on the smaller size—but sometimes, great things come in small packages. There are the usual suspects when it comes to cuts of chicken, along with tenders and side dishes. Its chicken sandwich is one of the highlights, made with top-quality ingredients.6254a4d1642c605c54bf1cab17d50f1e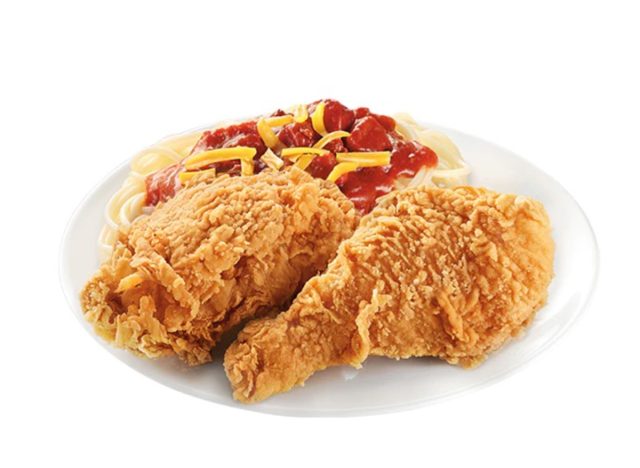 The thought of fried chicken and spaghetti might seem like an unlikely duo, but for customers at Jollibee, it's a match made in foodie heaven. The Filipino fast-food chain is found across the United States, though most are located in California. The chain serves up tasty fried chicken along with side dishes such as Jolly Spaghetti, which comes with a unique sweet-style sauce, and Palabok Fiesta, a traditional Filipino noodle dish. Its chicken is made even more memorable by the chain's dipping sauces, which include the Southeast Asian-inspired Banana Ketchup.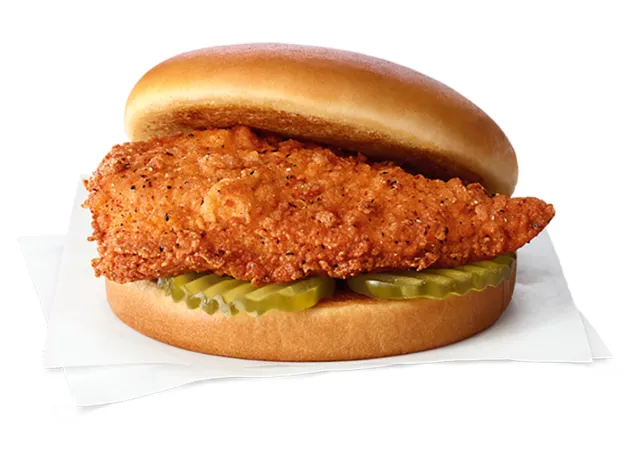 Chick-fil-A might not be everyone's first choice of fast food when they are in the mood for chicken, but it is hard to argue with the sheer national reach of the chain. According to QSR Magazine, Chick-fil-A ranked first in sales across all top fast-food chicken sales in 2022. It's no wonder, then, that the chain was named America's favorite fast-food chain. It takes more than great chicken: Chick-fil-A's sauces are a fan favorite, and its customer service is among the best in the fast-food industry.
The Korean fried chicken chain is located across the United States and is known for its simple menu and bold flavors. There may be only a couple of flavors available to customers—Soy Garlic and Spicy—which pales in comparison to a chain like Wingstop, which offers roughly one dozen. But Bonchon nearly perfects the two flavors, making this chain one that chefs cannot stop raving about. The chain also stands out for serving more unique starters and sides with a Korean influence, including potstickers, pork buns, edamame, and bulgogi fries.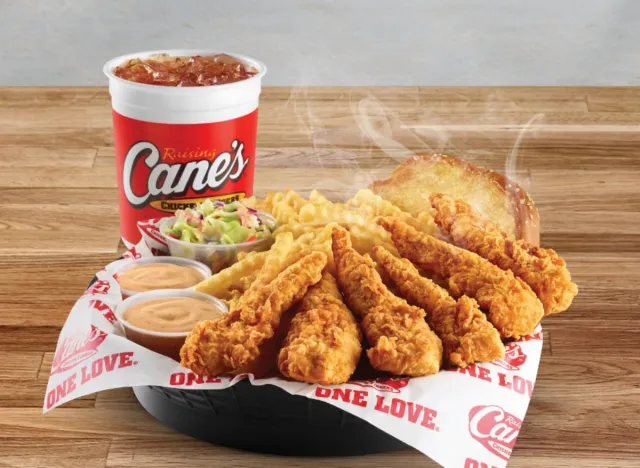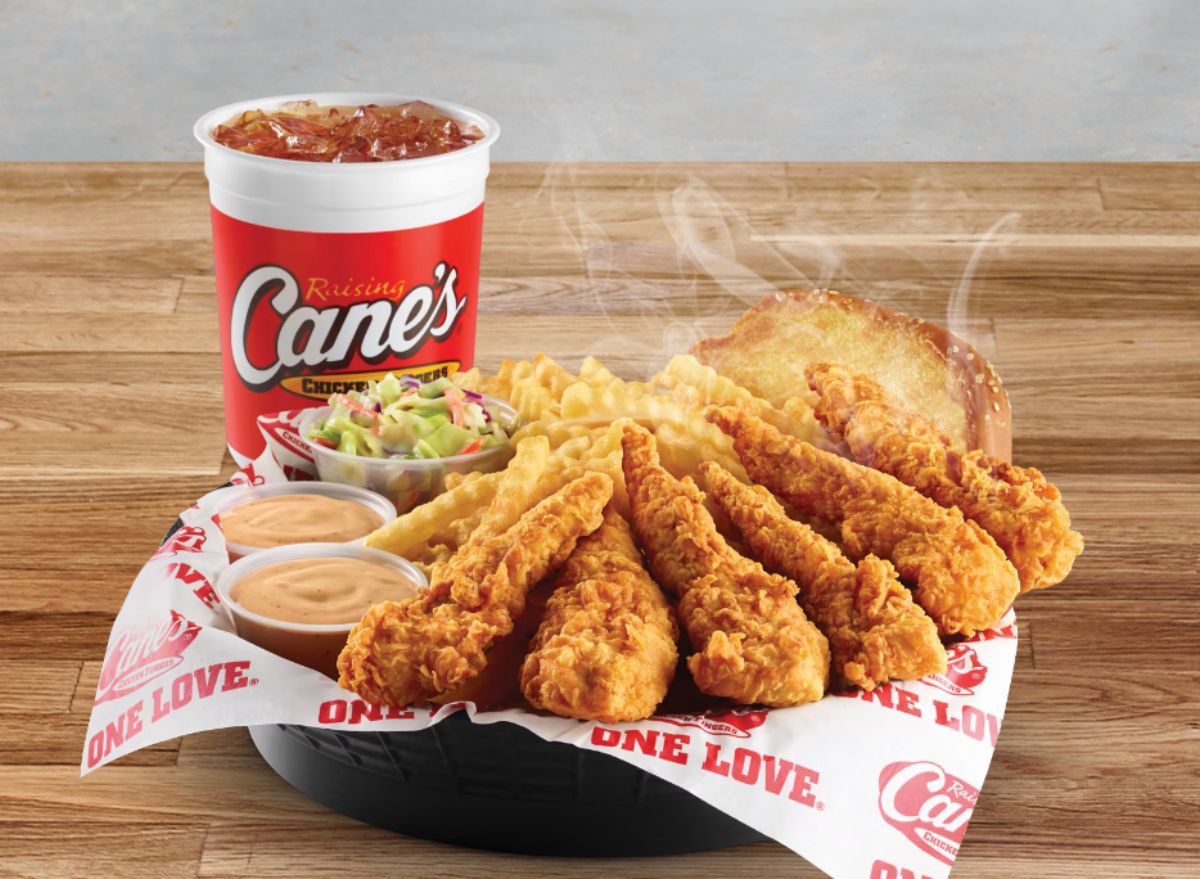 There are likely plenty of fried chicken connoisseurs who are in agreement on this one: Raising Cane's is among the best in the country. It is constantly recognized as beating out other fast-food chains across various metrics. One reviewer noted that the sauce at Raising Cane's put Chick-fil-A's sauce to shame. Raising Cane's even took the distinction of being the favorite chicken chain in its home state of Louisiana, beating out its more sizeable competitor Popeye's. When it comes to popularity and fan adoration, this chicken chain has proven that it's tough to outrank.
When it comes to chicken wings, Wingstop lives up to the hype. Even chefs rave about Wingstop, praising both the quality of the cooked meat as well as the variety of sauces available. It's worth noting, too, that the wings at Wingstop are less greasy than what you would find at competing chicken wing chains, helping them earn high marks with fans. Wings may seem like a dime a dozen, but Wingstop may change your outlook on what a great chicken wing can be.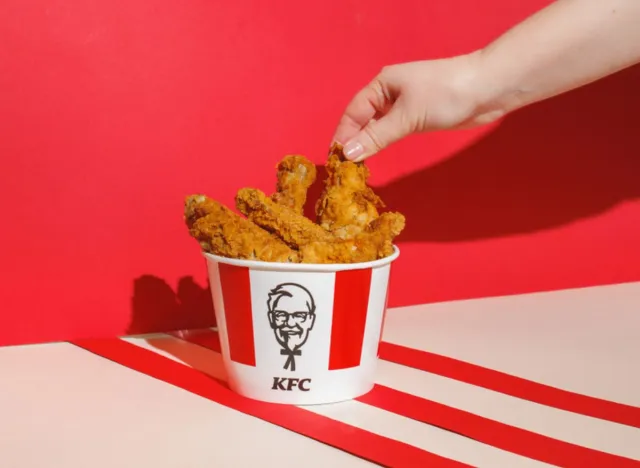 When you think about fried chicken chains, what's the first one that comes to mind? For many, it's none other than Kentucky Fried Chicken. Sure, it may not have the sauces that Wingstop or Chick-fil-A offer their customers, and when put to the test, KFC may have a hard time competing on the simple grounds of flavor against Popeye's or Raising Cane's.
But there's no denying KFC's global reach and its success due to sheer volume alone. At present, there are over 25,000 locations across 145 countries. Is it the best in terms of quality and flavor? That's up to the customer to decide. But is it the best in terms of franchise size and worldwide popularity? Well, the numbers speak for themselves.